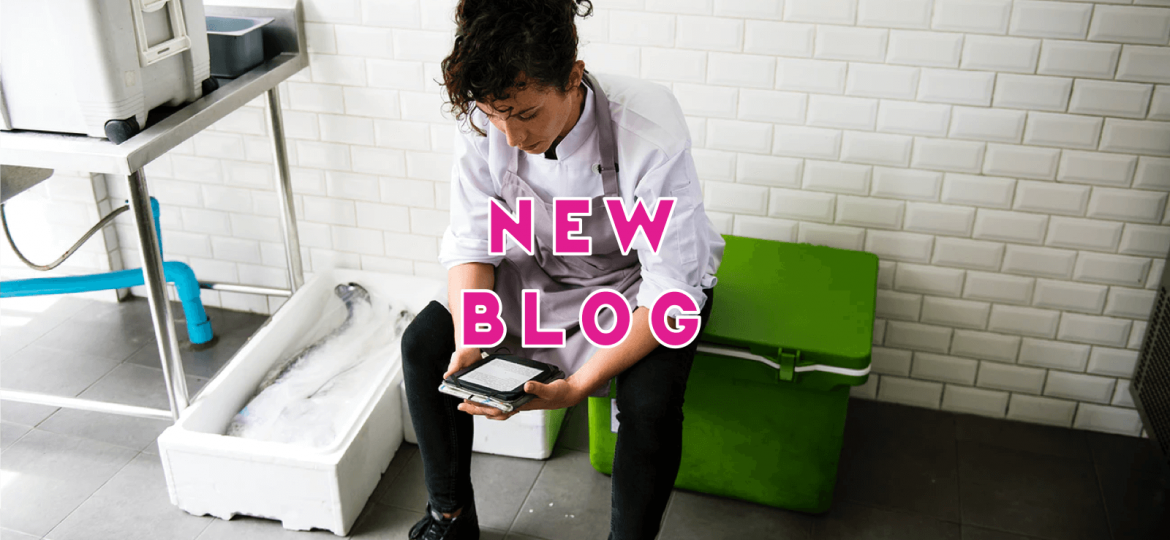 What is a Cloud Kitchen?
The last couple of years has been full of highs and lows, especially in the restaurant industry. With ever-changing regulations, high start-up costs, and the ongoing covid pandemic, new technology solutions are needed for restaurants to succeed. Enter cloud kitchens. Cloud kitchens, also known as 'ghost' or 'virtual' kitchens, are commercial kitchen spaces that solely provide delivery or takeout dining options. This concept eliminates regular restaurant expenses like furnishings, fine cutlery, ambience, and electrical fixtures, ultimately cutting your overhead. From name-brands to local eateries, all kinds of restauranteurs are turning to cloud kitchen solutions to optimize and grow their business.
Recent data from UBS suggests food delivery demands will only continue to surge. From 2019 to 2020, meal delivery orders increased by more than 150%, with UBS anticipating the delivery market to expand more than tenfold over the next ten years, from $35 billion annually to $365 billion.
Benefits of Cloud Kitchens vs Traditional Restaurants
Affordability: leasing a kitchen space from cloud kitchen providers can reduce your start-up expenses since you will not have to commit capital to building construction, lengthy inspections, zoning compliance, etc.
Time Frame: Unlike a traditional restaurant start-up that can take months or even years to open, cloud kitchen setups are able to start food production in a matter of days or weeks.
Focus on Food: cloud kitchens allow you and your staff to focus on what is truly important, your food. Without the added stress of a dining area, you can pivot your attention to your product, ensuring each dish is cooked to perfection.
Reach a Larger Audience: cloud kitchens provide the opportunity to expand your delivery and reach more customers than with a traditional restaurant setup. Advertise your establishment through social media and delivery applications rather than traditional, more narrow, marketing channels. This will strengthen your brand overall and widen your overall exposure.
How to start a Cloud Kitchen:
Now that you have read through the data, and seen the benefits a cloud kitchen can bring to your business, how do you start?
Pick A Location: Even though your customers will not be coming to a brick-and-mortar restaurant, does not mean that location is not important. Differentiate yourself from the competition by finding a place where your niche demand is high. Make sure it is easily accessible for delivery drivers, and you're set.
Register Your Business: Unlike regular restaurants, you won't need nearly as many licenses to get started, but there are still a few that are necessary to obtain. First you will want to get a business license. To get a business license, contact your local county office and apply, an LLC on average costs around $50 – $500. Another important document to have is the ServSafe Food Handler Certicifcation, a nationally recognized food safety course provided by the National Restaurant Association. This gives customer with peace of mind, knowing that you run a clean and organized kitchen.
Point of Sale Technology: With orders coming in virtually from your system and multiple 3rd party aggregators, it is imperative to have a proper POS system in place, to keep your orders on track and your customers satisfied. LINGA's POS system is cloud-based and updated monthly with new tools and integrations for your restaurant to succeed. Our centralized system provides a collection of critical reports and customer analytics. See real-time reports, inventory, food cost, sales, and payroll. With our offline functionality, your team can continue to work, even when the Wifi isn't. Investing in our system will improve your cloud kitchen's efficiency and help you stay organized, even during a rush.
Read more about Restaurant's Business Model is Changing