Increase Productivity
Skip the lines


Decrease wait times and improve service quality with no additional labor.

Easy & Convenient


Let your customers place their orders and pay for their meals with ease.

Time-saving QR Code menu


Let customers scan the QR code using their phone cameras and easily browse the menu.
Safe & Secure
Contactless Technology


Establish trust with new and existing customers as you provide safety and security.

Secure Payment Options


Payment freedom with contactless options like mobile wallets, smart cards and more.

Engage with Your Guests


Guests miss the in-person experience, provide them the opportunity to eat out, safely.
Increase Revenue
Increase Check Averages


Research proves guests feel more comfortable while self ordering, resulting in higher average checks.

Loyalty and Rewards


Providing safe options builds trust and loyalty. Offer rewards and loyalty promos to returning guests.

Sustainability and Cost Reduction


Guests can virtually scan, order and pay. No printing receipts. No waste.
Accept Orders and Payments Through LINGA's Powerful QR Code Technology
LINGA's QR Pay not only provides solutions to meet the evolving needs of your guests, it gives you a new way to connect your guests with your business. QR Pay is a flexible, fast and low-
Fast and Effective Customer Service with QR-code Menu Technology
Keep your guests happy. Give them fast access to your menu, time to browse, and service when they request it. This results in fewer mistakes, higher check amounts, and increased guest loyalty. LINGA QR Pay puts the ordering process in the customers' hands!
Safe Ordering Process
Build the best digital menu to ensure your restaurant complies with the new social distancing and hygiene rules.
Cost-Effective & Dynamic
AA touch-free menu with QR Code is the most cost-effective, easy to manage, and dynamic way to offer food. Avoid the cost of printed menus now. Add specials or remove out-of-stock items, whenever you'd like!
Start free trial
Feature comparison matrix
---
Make Them Feel Safe & Happy
Now the ordering and payment process is more secure than ever. With user-friendly LINGA QR Pay, your guests can quickly place their orders, pay for their meals, add tips, and sign up for loyalty programs.
Higher Customer Satisfaction
With QR Pay, customers feel appreciated with the best guest and checkout experience possible.
Better Service Quality
QR Pay improves productivity and increase service quality by reducing waiting times.
Start free trial
Feature comparison matrix
---
Improve Customer Interaction with Trackable Data
QR Code menus enable you to keep track of customer behaviors and purchasing patterns and create customized campaigns and promotions. Increase your sales while improving your customer experience!
Real-time Customer Data

TTrack the number of menu scans, analyze results, and easily update your menu based on customer perceptions and behaviors.
QR Code-based Promotional Campaigns

Create personalized messages, promotions, and campaigns linked to the QR code based on the scan results.
Start free trial
Feature comparison matrix
---
Why Linga POS?
Seamless QR Pay integration offers safety, convenience, and the latest technology for a unique customer experience.
It comes standard with the cloud-based full-service restaurant operating system.

Decreases wait times, improves customer satisfaction.

Contactless technology offers a safe dining experience and grows profits.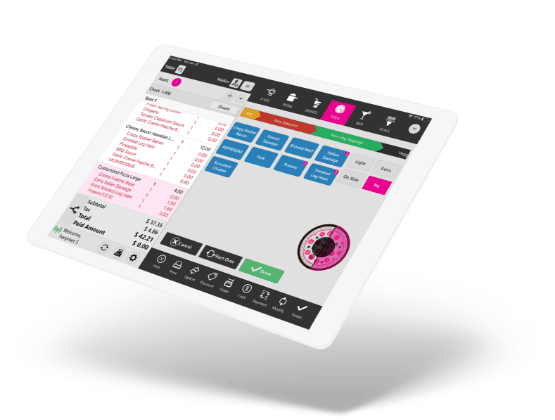 Trusted by Businesses All Around the World
LINGA has provided its completely cloud-based operating system to foodservice businesses of all around the globe. Offering the most customizable and user-friendly platforms to the industry, LINGA has provided its cloud-based operating system to foodservice businesses all around the world.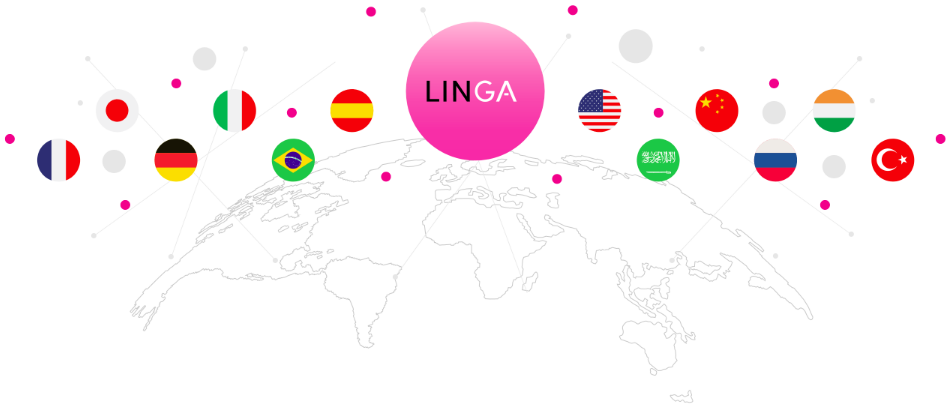 Ready to get started?