waitlist
linga_kiosk
linga_inventery
kds
alerts
linga-go-logo
linga_olo
linga-pay
qr-pay-logo
marketing-logo
insights
schedules
linga_loyalty
cds
c-kitchen
call-cnt
caller-id
Home > REVIEWS
See why Thousands of restaurants choose LINGA
See what users from around the world have to say about LINGA.
Trusted by Business Worldwide
group-2
group-2
group-2
group-2
group-2
group-2
group-2
group-2
group-2
group-2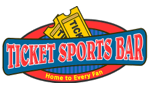 group-2
LINGA is an excellent POS… [it] has a low-price entry point and then you can add on as you grow, so it is very versatile. They can do chains, franchises, all of the way down to mom and pop shops. They have awesome bundles here which saves you a ton of money.
– Dave Allred
The Real Barman
Linga POS by Benseron is a very affordable system not to mention very user-friendly. Dawn Perez has been my contact person from the beginning. She has been my rock. I highly recommend this system and her to anyone looking to change systems or purchase one for the first time. They …
– Traci Dennis,
Great cloud-based POS solution with high potential. The support team are 2nd to none.Very functional solution for an Enterprise with competitive rates – This Cloud-based POS software makes it easy to manage and reconcile from anywhere in the world – In-depth reporting and analytical tools – Useful R…
– Robert Borgia,
Gong Cha USA
Great system Great support. The entire team has been great to work with. The system is fast and friendly. Will be using in all my stores!
– Mark Weston
Gibs On The Lake | Cool City Bar
Hello. What an amazing group of workers, and the owner himself is very wonderful when it comes to his business and making sure everything works fine for everyone. This is the best POS system on the market as we speak. Never had a problem and if I did he would send his workers down…
– Cengiz Bayram
Newton Family Restaurant
Excellent cloud based POS system, very easy to work and user friendly. What I like the most is you can setup and update the menu and pricing remotely and only take few simple steps. Also there are ton of online reporting from sales to employees payroll. Overall a great POS system….
– Matthew Kho
Smokehouse Sandwich Co.
Vasu Gambhir has been our project manager for the set up of the Linga system. We had a very short period of time to set everything up and Vasu was absolutely brilliant. She accommodated all of our needs and gave us the adequete time to get everything up and running for our launch. All correspondence…
– Sean Donnelly
Backhaus UK Ltd.
Great sales and support staff! Love the Linga POS system. Very simple user interface. Cloud-based, back office features are comprehensive, easy to navigate and user-friendly. This is the second store we have implemented this system. Support staff are very quick to respond, knowledgeable and professi…
– Ron Silvestre
Rhema TX Enterprises, Inc.
They got me set up quickly and with no downtime. Any questions I had were answered accurately and quickly. If they didn't know the answer, they got one in a timely fashion. I am happy I switched from my old cash register!
– Clay Tyler
Mt. Scott Fuel Co.
He was nice to work with. Very professional and efficient and did a very good job. Thank you very much!
– Croce
La casetta Scotland Neck
You have always been "Johnny-on-the-Spot" for me. Love you guys!"
– Joe Agusta
Noodle Bar
Representatives are patient and don't try to give you a line. If they don't know an answer, they get someone that does!
– Gene Hubert
After Hours Cocktail
They got me set up quickly and with no downtime. Any questions I had were answered accurately and quickly. If they didn't know the answer, they got one in a timely fashion. I am happy I switched from my old cash register!
– Clay Tyler
Mt. Scott Fuel Co.
I was pretty satisfied with my training and the support has been on point and very prompt whenever i contacted Lily. Hope this helps!
– Ash Bhatia
Bridge SMS Retail Solutions
Great affordable Product. My specialized trainer, Jasmine, did a tremendous job finding answers to my difficult questions.
– Brian Hacker
Wings To Go Enid
Linga is a very user-friendly and comprehensive POS System. Its simple and clear front-end user interface efficiently allows customer processing while providing cloud-based, versatile tools and comprehensive information to effectively manage our business in the back office. Great for our front-end …Read More
– Ron Silvestre
Logos Enterprises LLC
RE: Jasmine Carter – She is all that! Jasmine has been a vital part of my training and learning process at Linga. There have been times when I was "done" due to an enormous amount of frustration and inability to contact someone that could help where Jasmine came to the rescue. She is always prof…
-Kelly J. Knapp
Pure Market & Eatery
I was a little hesitant about upgrading my system at first, but Jasmine, Layla and Micheal eased my mind quickly. I explained what I wanted the register to look like and what features were important to me. Each email, phone call or computer training call always left me feeling this team was here t…
– Scott Gandolph
Gothams Deli
I would like to personally let you know how happy I am with Hardy Singh as my technical service representative. He has showed patience and great knowledge at troubleshooting and setting up my system. He made it effortless. if I had to deal with anybody else, I wouldn't of felt as confident as contin…
– Michael Vito D'Andrea
Macaluso's
RE: Easy to Use!!!You don't have to be a computer savvy to use Linga. It is extremely user friendly. Easy access of data instantly anytime and anywhere .Linga is very usefulBefore Linga we had the basic Quickbooks POS. There were many steps that we had to do just for one transaction, and it wasn't user …
– Maria McCormick,
The Shelter Options Shoppe
The Best iPad Cloud POS in the Marketplace and it is Free to Start.Ease of use, literally took me 5 min to learnt the front of the house and Back office was a breeze after I go through a few videos on menu programming. It is Fast and supports all the functionalities of a real restau…
-Jonathan Stetson
Le Steak
Most Affordable, Efficient and Advanced POS SystemI loved that I could pull real time reports at anytime from anywhere. Full inventory package. I could add/remove menu items instantly. Built in online ordering and loyalty!I was initially concerned about switching to a cloud based sy…
– Rebecca Ozturk,
Bondi Fresh
Bar/Restaurant setting, Has everything we need!Keeps my books in order at all times, Great for teaching new employees prices on all different items. Keeps all employees honest.Saves me time and the business money for doing all of the daily deposits and weekly payroll….
– Cody Boyer,
VFW Post 3922
I just want to take a moment to commend the Benseron POS System team. We've had our setup menu with Michael Berg and our training with James Alexander and Kat. James has been excellent in answering all our questions and training people who are not very tech savvy. There has been no judgments or atti…
– Karen Murray
Golden Krust-Manager
Easy to use. team seems to be continuously developing the software with new features. Sales need workSoftware is feature rich very easy to use in most cases there could always be a few tweaks to improve how some features currently work but overall system is good.
– Alfred Bodden,
Smoothie Factory
Linga has given me more that just a great POS system they have given me a peace of mind!!!I have been in business for 6 years and I have a small pizza shop in the suburbs of Indianapolis. When I started my business I had a PDQ system that was their old version and it turned out to b…
– Chris,
Jack's Pizza
I trained with Dawn Perez when i received our new Linga POS System and she makes it very easy. Her knowledge and her dedication is like no other service that I have ever experienced. I am glad to have chosen Linga over the other competitors as I am assured customer service is only a…
– Fergal O Halloran
Kerry Hall
Good, Support was very heplfulI find the software easy to modify and customize, i've been able to make changes on the fly easily.
– Scott Wade,
The Summit at Sunland Springs
Very high tech and sexy product.Love the look and interface with the customer. It truly is one of the most customer friendly POS systems on the market.
– Joseph Kelly,
Protein House KC
I am have been working closely with the Linga team as we prepare to go live this weekend. Everyone from Michael Berg, to James Alexander and Layla Rice – has been super patient in working through my learning curve. I'd like to suggest a Support-MVP award to Dawn Perez. What a rock star. She's been i…
– Alfonso Abreu
EmpaCurious Market & Bistro
I had several training sessions and needs for technical support with James Alexandra when we received our new Linga POS System and he was able to make it very easy for me to understand the system. He was a wealth of knowledge and his dedication to assisting me through my work sessions was phenomenal…
– Kevin Joseph Roukey
PER Reno Elks Lodge
Linga POS is unbelievable. If you dream of what you want in a POS system to do. Linga can do it! There has been a lot of thought put into this system. Never a crash. Support team is great too. Never a long wait, or "I 'll get back with you on that."
– Scott Everett
Hot Stone, Wynne AR
Send a testimonial
Become one of our happy customers right now!