Improve Your Restaurant's Efficiency
Give Your Customers the Ability to Order & Pay From Their Table

Pay at the table technology allows your guests to order and pay from their table – at their own convenience. Fast, easy, and safe!
Speed Up The Order & Check Out Process, Reduce Costs

LINGA GO decreases wait times and improve service quality with no additional labor. Faster service, better customer experience!
Improve Table Turn Times

Provide your guests with the ability to have complete control of their experience! With LINGA GO, order, service, and payment processes are faster than ever!
Start Free Trial
Feature Comparison matrix
---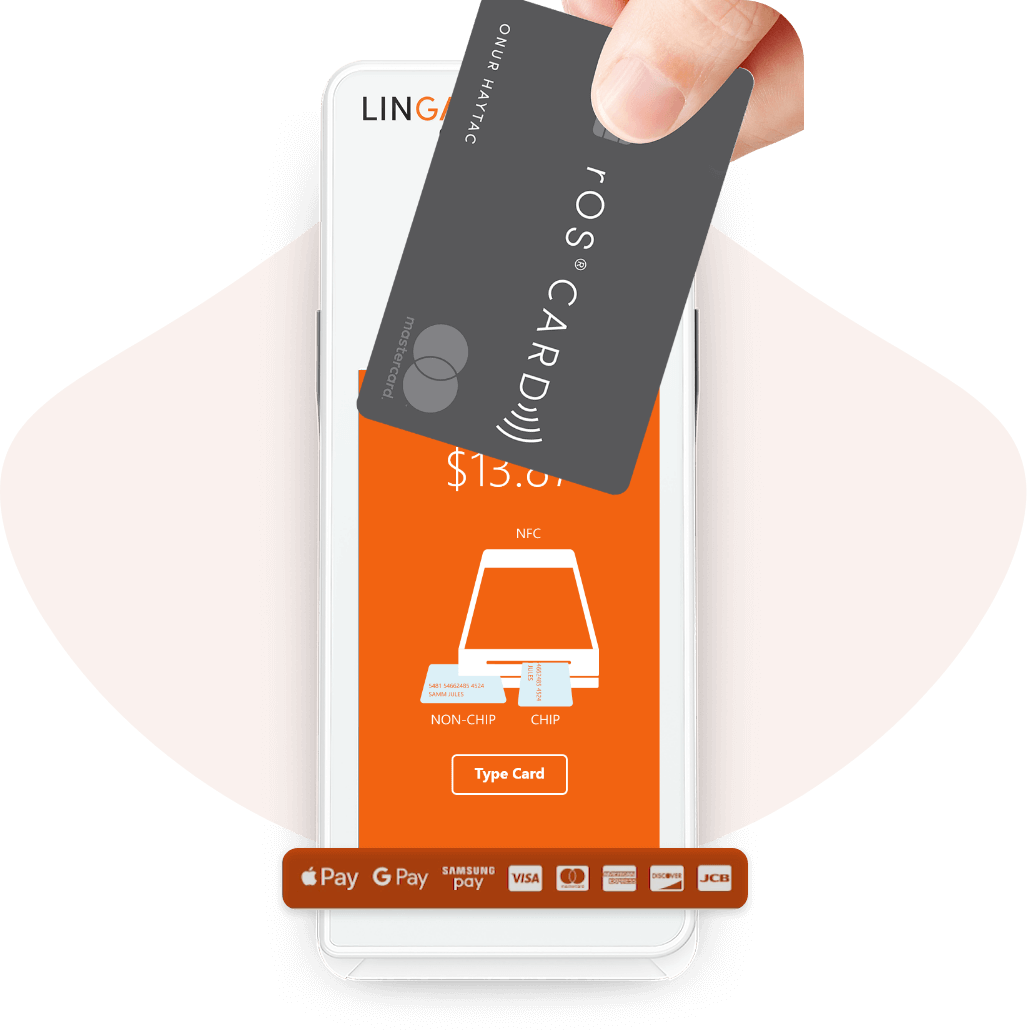 Secure Processing With All Types of Payments
Let your customers pay safely with ease. Offer all emerging payment types, including EMV, swipe, contactless NFC (Apple Pay, Google Pay, more), and mobile wallets… See your entire transaction history, including all open, pending, and completed transactions.
Data Security With End-to-End Encryption and Data Tokenization
Protect your business with end-to-end encryption, data tokenization, and integrated EMV chip sensors.
Seamless Contactless Experience & Modern Receipt Sending Options

Contactless technology offers safe, hygienic, and socially distant transactions! With LINGA GO, your guests don't need to physically swipe a card in a machine or hand it to another person, or touch a menu or a receipt. You can send receipts faster via SMS, Email, or print right at the table.
Start Free Trial
Feature Comparison Matrix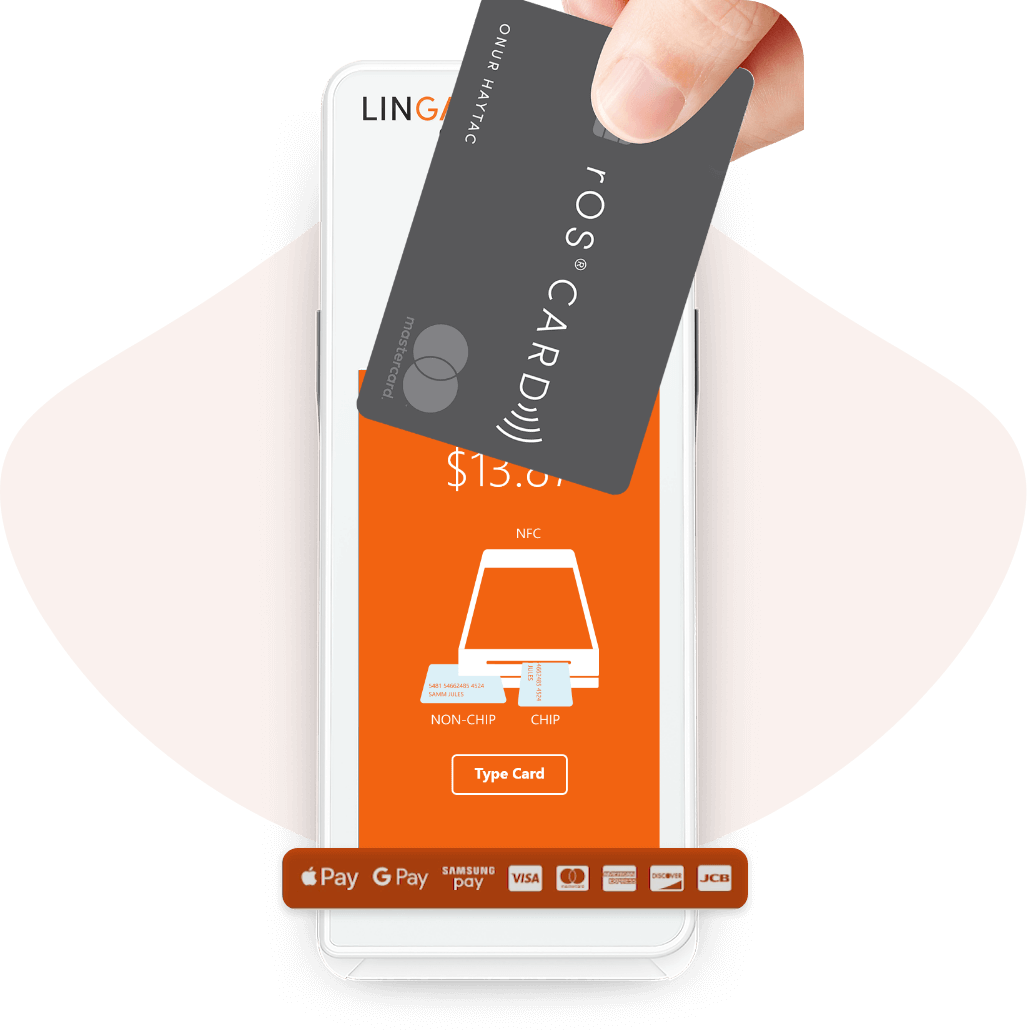 ---
Increase Your Tips
Pay-at-the-table technology enables your guests to order, pay, and add tips easily with a customer-friendly interface. Offering great customer service means better tips and more revenue!
Allow Customers to Add Tips

Speed up the checkout process by allowing your guests to add tips easily.
Customize Your Go

Set discount, tip, and tax rates relevant to your business.
Start Free Trial
Feature Comparison Matrix
---
Enhance Customer Engagement & Satisfaction
Modern payments and receipt sending options. All faster than ever. Send e-receipts or paper receipts with built-in printer.
Collect Customer Data

Track valuable customer information and collect data to understand your audience.
Increase Customer Loyalty

Build a customer database, develop customer profiles, and understand menu preferences. Provide better service with a data-based strategy!
Start Free Trial
Feature Comparison Matrix
---
Why Choose Linga?
Because your customers like their entrée with a side of convenience, a splash of style and a generous serving of security. LINGA rOS® offers it all.
A truly all-in-one solution to restaurant management, versus searching for 3rd party integrations.

Cross-platform compatibility allows businesses to choose the best solution for their business.

Mobile ordering, self-service kiosk, pay-at-the-table, and customer-facing display options.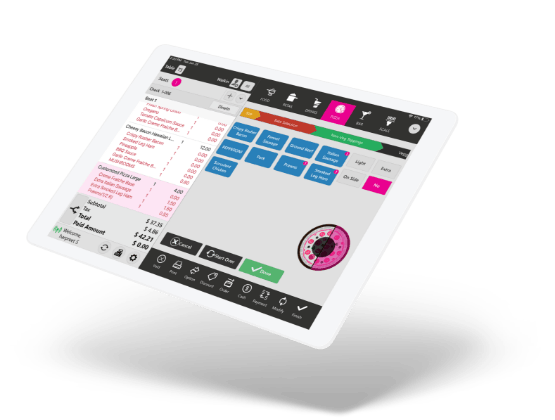 Trusted by Businesses All Around the World
LINGA has provided its completely cloud-based operating system to foodservice businesses of all around the globe. Offering the most customizable and user-friendly platforms to the industry, LINGA has provided its cloud-based operating system to foodservice businesses all around the world.
Ready to get started?