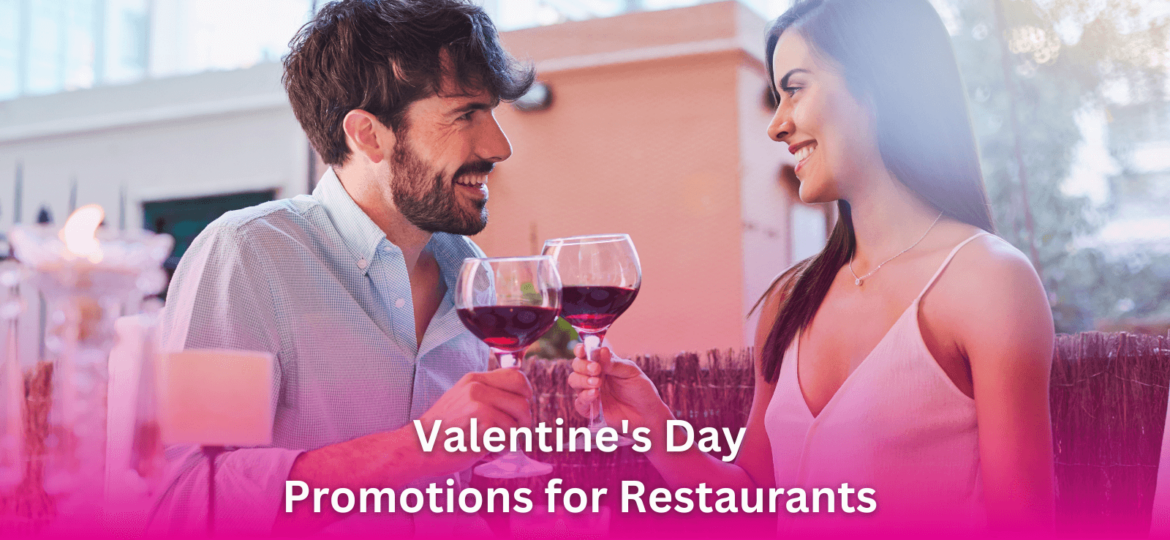 With the second-most popular holiday for diners right around the corner, what is your restaurant doing to promote more revenue on Valentine's Day? In this blog, we will detail the top strategies to get more lovers in the door this Valentine's Day.
Valentine's Day Voucher
A survey from Compare Cards suggests that "the average American expects to spend $142 on their significant other this Valentine's Day." With this in mind, think of offering a Valentine's Day voucher. Providing a free dessert, a box of chocolates to go, or a 14% discount can incentivize customers to choose your restaurant over others.
Create a Lovers Menu
Nothing saves romance more than a lover's menu. Try to create a dining deal with an appetizer, entree, and dessert combination. Simplify the ordering process for your customers so they can stay focused on each other. Include themed names for your deals, like cupid's special, for instance, to add to the ambiance. Here are some additional examples:
Seafood restaurants can run an "Aphrodite Oysters" special for oyster platters.
Italian restaurants can run "Lady and the Tramp" or "Tortellini in Love With You" pasta dish specials.
Fondue restaurants can run an "I'm So Fondue of You" entree and dessert special.
The main point of a lover's menu is to have fun with it, brainstorm with your work staff, and see what ideas they come up with.
Virtual Cooking Class
With the new covid variant running amuck, restaurants are unsure of the new regulations and restrictions that may be set in place in the near future. Plan ahead by making an online cooking class for your customers this February 14th. Provide takeaway options and set up a virtual cooking class that customers can tune into. This way, people who may be wary of going out can still partake in the day's festivities, providing your business with more revenue. For example, Red Lantern, a sushi restaurant, is hosting an in-person and virtual sushi-making class for couples to celebrate Valentine's Day this year. For $180 a couple, you can enjoy a "socially-distanced sushi-making class featuring step-by-step sushi instruction from our talented team, appetizers, and sake pairings."
Send an Email Ahead of Time
Remind your customers that you are open and running specials this Valentine's Day by sending out a promotional alert email. This gets the word out and makes your customers feel special. For your loyalty rewards customers, you could send them a voucher, incentivizing them to choose your establishment over your competitors.
Provide Take-out Options
Takeout options have become increasingly more popular, even on holidays. Offer specials that are specific to takeout orders like buy-one-get-one entrees, for example. Try offering a three-course prepacked meal to have a competitive advantage over other eateries.
Proposal Package
A report from American Express states that nearly 6 million couples are likely to get engaged on Valentine's Day. Utilize this opportunity by creating a proposal package for those looking to pop the question. Include a special that includes an appetizer, entrée, and dessert with complimentary champagne to finish it off. If you can, add a flower bouquet to your proposal package to take it to the next level.