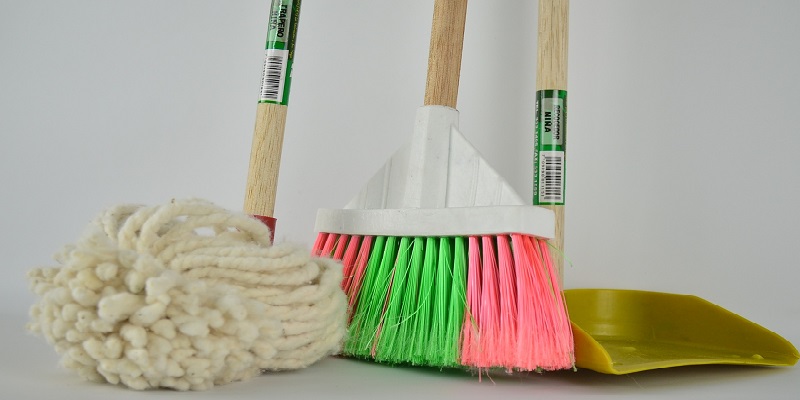 Your restaurant's cleanliness should be a top priority when it comes to running your restaurant. Even if you have the tastiest food in town, failing at restaurant cleanliness will surely steer away customers. It can be a nightmare for guests to go into a restaurant and experience trash in their food, or even getting food poisoning the day after eating at your restaurant. This gives your restaurant a bad taste for customers. They won't want to come back, and they may even tell your friends how bad their experience was. The price you pay for not effectively managing the hygiene and cleanliness of your restaurant can get very expensive if you don't manage it effectively. In most U.S cities, health codes have been implemented, and if you score below a certain standard, your restaurant will get fined or even shut down. We put together a few tips below to help you maintain good restaurant cleanliness:
1. Train Staff
Your staff is a reflection of your restaurant. First it's important they come to work shaved and showered. Would you want to be served food by someone who looks like they don't have proper hygiene? When food is served it's all about the presentation, and that doesn't mean only how the food looks. Next, it's important that you make staff aware of all cleaning procedures upon hiring. They should know to always wash their hands after they visit the restroom or any other activity when they are not serving customers. Then the kitchen staff should always be cleaning equipment. Every second that a dirty kitchen item is sitting out, is every second that bacteria is spreading.
2. Start with the Kitchen
Even though most customers don't see your kitchen, it's number one place where most restaurants fail for cleanliness. Food safety is the biggest factor in keeping up to code in the kitchen. It's important you have effective food storage and you keep your raw food separate from your cooked food. In addition to having superior food storage, you should always be inspecting your surfaces and floors in your kitchen. Before you close and open your restaurant, you should be scrubbing, mopping, and sweeping both the kitchen counter tops and floors as a minimum. Just like in a home environment, your kitchen reflects who you are and who your restaurant is. When you are trying to serve people quickly, that will not happen if your restaurant is clean. Customers can easily read your restaurant cleanliness if they are brought dirty dishes or rotting food from the kitchen.
3. Develop a Checklist
To keep track of everything that needs cleaning, it's vital that you develop a checklist so even the littlest detail does not get forgotten. You should create one checklist for your overall restaurant cleaning duties, then specific ones for each area in your restaurant. This will help your employees keep track of their specific areas properly. Ensure that your checklists are easily viewable. It's not enough to post the restroom cleaning on the back of the bathroom door. If you need to, create daily checklists that your staff uses , and that they must turn into you for review.
4. Create a Schedule
When creating a cleaning schedule for your restaurant, it's important to consider several factors. You should look at different time frames in your day-to-day activities at your restaurant. When are your peak customer times? When do employees' shifts start and end? Where are the biggest contamination areas for customers and staff? These questions will help you see what times and where you should elect certain employees for maintenance cleaning. Customer facing items should always be a routine on the checklist. For example, condiment bottles, reusable menus, seating, and guest restrooms should be consistently cleaned. It's important that your employees always have access to this checklist, and that they are always reminded of how important it is.
5. See Everything Through Your Customers Eyes
We are all human, and it's very easy to miss something if you are looking at things one sided. Just like cleaning your home for a guest, you should picture your restaurant in the eyes of the customer. What do you see when you walk into the restaurant? Are things cluttered? Do things look dusty? Are the floors clean? How does the host look? The first impression is crucial for a guest, or they could just walkout before even being seated.
6. Use Effective Cleaning Materials
Using cleaning materials in your kitchen and restaurant is not enough for having a clean place of business. They need to be effective and you shouldn't just use one. You need many products to keep things thoroughly clean. For example, if you have stainless steel equipment you will need to purchase cleaner just for the outside of those appliances. Then if you have an ice machine, and we hope that you do, you will need a specific cleaner just for that. Additionally, if you want to gear your restaurant toward sustainability, you should look into non-toxic cleaning supplies. It keeps your restaurant cleanliness from smelling like bleach, and your customers may even thank you for helping the environment.
7. Hire A Cleaning Service
When you and your staff are not at your restaurant, the place is still getting dirty. Whether it be dust or growing bacteria, you should find a cleaning service that will come in on a day your restaurant is closed or late at night or early morning to clean the fine lines of your restaurant. It's very to have cleaning oversights, and an after hour cleaning crew can ensure that no detail is missed.
Linga, the most reliable restaurant POS system. This terminal offers an all-in-one restaurant point of sales system with core POS features and easy-to-use software.