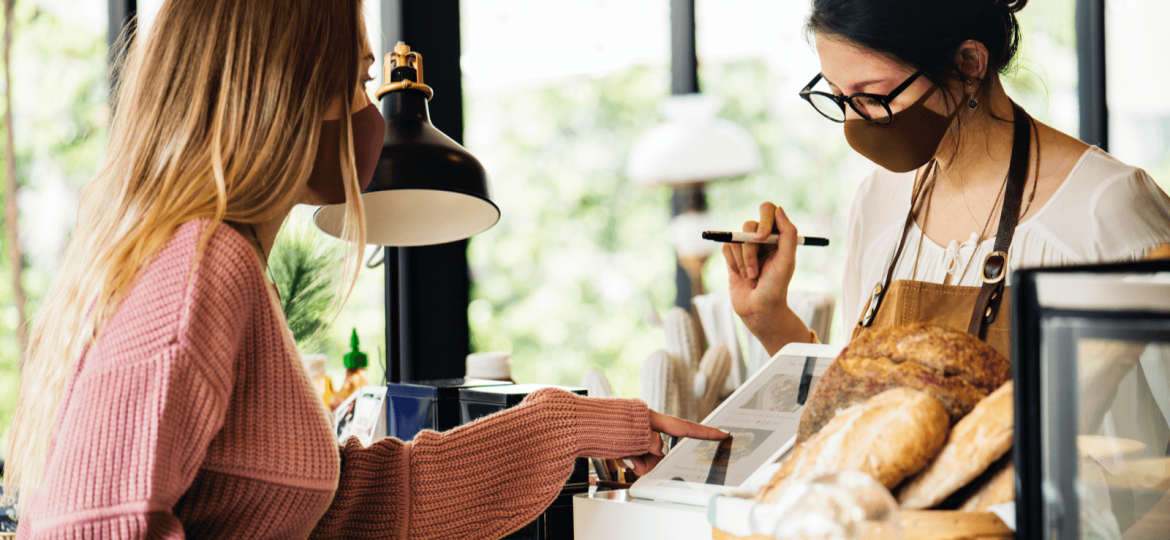 With the sudden emergence of the new covid-19 variant, omicron, businesses across the country worry that future shutdowns and restrictive mandates will become active once more. Many restaurants find themselves asking, "how do I ride out another survive omicron wave and keep customer retention?" The answer lies in your point-of-sale system and its effectiveness. According to National Restaurant News, "a smarter, more responsive, up-to-date POS system can not only bring additional revenue to your establishment but also keep your employees happy — whether they take orders over the phone" or online. Investing in the right point-of-sale system will take your restaurant to the next level, even during these tumultuous times.
One main concern for restaurants through the next wave of covid is the ongoing labor shortage. According to the Bureau of Labor Statistics, "leisure and hospitality have added 2.6 million jobs in 2021, but employment in the industry is down by 1.2 million, or 7.2%, since February 2020." The report goes on to state that "employment in food services and drinking places rose by 43,000 in December but is down by 653,000 since February 2020."
Fewer employees mean more pressure on your current staff to keep things running smoothly. With the right POS system, staff shortages can be better managed, taking the pressure off your current workforce. LINGA VIRTUAL KIOSK enables your guests to view menu items, order, pay, and add tips easily from their own mobile devices. With QR pay technology, your guests can go through the entire ordering process without having to interact with a server, providing a safe dining environment for your guests and employees. This added convenience will make customers feel like a priority, even when you're short-staffed.
Another way to keep revenue steady during the next covid wave is the way you accept gratuity from your customers. Popmenu's recent survey found that,
"58% of consumers say they have increased the amount they typically tip servers and delivery drivers during the pandemic."
"56% typically tip servers 20% or more; 1 in 5 (20%) typically tip servers 25% or more."
"38% typically tip delivery drivers 20% or more while 61% typically tip delivery drivers at least 15%."
Your customers understand the strain the restaurant industry is currently in, and the data shows they are tipping more now than ever to help compensate. Take this opportunity to make sure your POS system has a tipping menu set in place. If you prefer a checkout counter style instead of LINGA VIRTUAL KIOSK, then LINGA CDS is a great option. LINGA CDS offers customers a way to automatically add or edit tip amounts, in real-time. With a customer-facing display, provide your diners with added privacy when entering in their tip amount, making them feel more comfortable. You can also add a set of tip percentages, for example having gratuity options of 15%, 20%, or 25%. Let the interface calculate tips for the customer, making it a quick and seamless process.
Having customers sign up for your loyalty program is vital nowadays. A survey by PYMENTS from February 2021 states that "loyal customers spend 67% more on average than new customers, and that loyalty programs boost food orders by 39%." Having these programs in place and an easy way for people to sign up, keeps customers coming back, and revenue up. With LINGA LOYALTY, you can create a loyalty program that your customers can join in just a few clicks. Make registering easy, all they need to do is enter their information, and it is automatically saved into your database. LINGA LOYALTY also keeps track of customers' purchasing patterns, allowing you to analyze real-time data, and easily update your menu based on customer perceptions or behaviors.
Another way your POS system can aid your establishment during the next wave is through online ordering. According to a recent study conducted by Fundera,
"Online ordering is growing 300% faster than in-house dining."
"70% of consumers would prefer to order directly from a restaurant rather than use a third-party service."
"Customers who place an online order with a restaurant will visit that restaurant 67% more frequently than those who don't."
With LINGA ONLINE ORDERING, quickly turn interest into action with your own online ordering site. Provide LINGA with your restaurant's information and our expert technical team will provide a custom branded app with your restaurant logo, brand colors, and a menu loaded instantly. Then, let diners download your very own branded app, so they can order with just a click. Easily integrate your online ordering with a digital rewards program, so customers never miss a chance to start saving.
To combat the omicron covid wave, restaurants should invest in a point-of-sale system that has custom tipping options, easily accessible loyalty rewards programs, and high-end online ordering functions to help staff and raise your overall revenue. With LINGA's POS system, you will stay up to date, on track, and running more efficiently than ever. Improve your restaurant operations today, and sign up for a free demo.
Read more about Adapting Restaurant Business to the Post Covid World