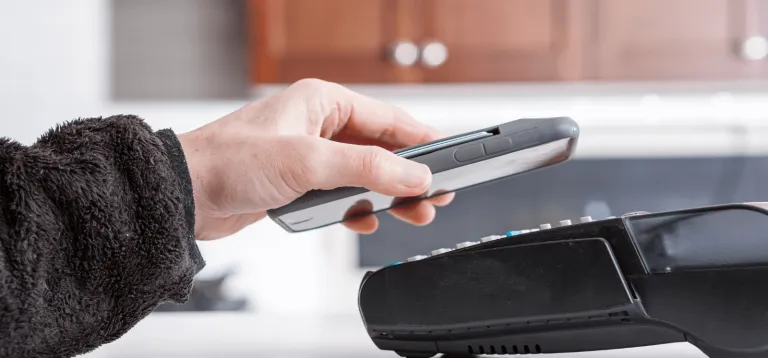 2022 POS Software Report
According to Hospitality Tech's POS Software Report, 72% of restaurants stated that their IT budget would increase in 2022, making room for new pay-at-the-table technology. When asked, "what are the business drivers impacting your next POS Upgrades?" 64% of restaurant operators answered "enabling new payment options," and an additional 58% stated "enabling self-service options" as their top driver. With more and more restaurants adopting pay-at-the-table technology, it is time to dive deeper to see if it is worth the investment.
Pay-at-the-Table Technology
With pay-at-the-table technology, servers can spend less time running payments and receipts to tables and more time focusing on the customer's dining experience. If guests want to split their checks, they can now easily do so from their table, removing the hassle of handing over a credit card and adding additional security. Pay-at-the-table technology makes tipping easier, allowing customers to input their desired tip amount after completing their transaction, streamlining the process while providing a layer of privacy.
Tamy Duplantis, President of Return on Information, explains how pay-at-the-table technology is becoming popular amongst all demographics, not just younger niches. "We used to be concerned that only the younger, more tech-savvy customers would use a mobile device to order and pay. But since the majority of people not only own a cell phone but have learned to use it to find a restaurant via maps, scan a QR code to view a menu, and even use a mobile app to order food or groceries, restaurants can offer self-serve mobile options like pay-at-the-table with less concern that the customer base will not engage."
QR Codes
There are many benefits to implementing QR codes in your restaurant. QR technology saves servers time, increases table turns, and gives customers more control over their dining experience. When guests want to pay for their check, they can use the QR code at the bottom of the receipt to complete the transaction. QR codes also benefit restaurants that want to implement new technology but may not want to invest in additional hardware. With the ability to easily edit QR codes, you can make changes to your menu without reprinting them, saving time and money.
When guests are ready to pay, you can offer rewards and loyalty promotions linked to your QR code to encourage return visits. According to Retention Science, "increasing customer retention rates by 5% can increase profits by 25% – 95%." Adding a rewards program to your QR code at checkout can boost your retention, leading to additional revenue. With LINGA rOS, our QR Module can be linked directly to our loyalty program, so you can easily offer rewards and track customer spending behaviors in real-time.
PayPal and Venmo Payment Solutions
In addition to QR Codes and pay-at-the-table technology, PayPal and Venmo offer great contactless payment options. With over 350 million active accounts worldwide, PayPal is well-positioned to help your dining customers capitalize on the evolving landscape of the blended online and in-store digital experience. Provide your customer with the convenience that comes with digital payments.
Implementing QR codes, pay-at-the-table technology, and other contactless options in your restaurant will elevate your guests' experience, improve restaurant efficiency, and increase overall revenue. To learn more about QR technology, our Pay-at-the-table Module, and powerful integrations like Venmo and PayPal, click here to speak with one of our POS experts