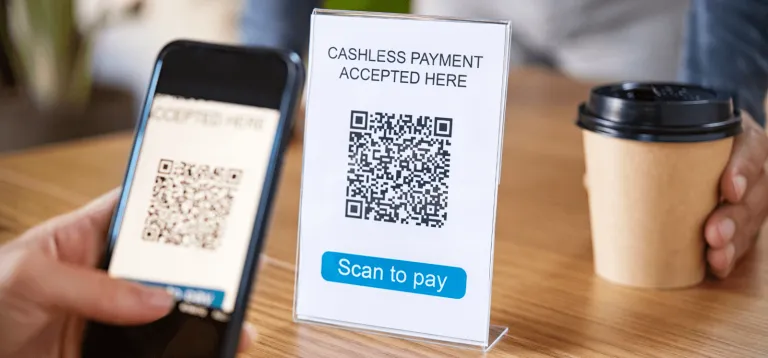 As labor shortages and rising inflation continue to rock the industry, restauranteurs are turning to technology to alleviate some of their pain points. From employee scheduling to menu ordering and payments, many aspects can be automated to improve your restaurant's capabilities.
Kitchen Displays with Curbside
According to PMQ, "67% of consumers are picking up curbside as often or more frequently now, compared to 45% from last April." The demand for curbside pick-up shows no signs of stopping, with Invesp reporting that curbside will make up 10% of all restaurant sales by 2025.
Implementing a Kitchen Display Screen with curbside functionality can increase your kitchen and floor staff's efficiency when delivering curbside orders to diners. When a ticket comes in, it is timed and color-coded so your team knows when the order should go out and where it is heading.
Add another layer of convenience with an alert system that sends SMS messages when a customer's order is ready for pick up, keeping the diner informed during the entire order process.
Tabletop Technology
Pay-at-the-table technology comes in a variety of forms, from QR to handheld devices; several solutions exist, depending on your needs. QR virtual kiosks are an excellent option for short-staffed restaurants looking for a simple solution to customer order taking. Now, diners can browse your menu, order, and pay all from the comfort of their smartphone. This can increase table turns and elevate the customer experience.
Tabletop handheld devices, like LINGA Go, are great for restaurants that need to check out multiple tables at a given time. Instead of servers waiting for the POS system to free up so they can check out their guests, they can send the handheld payment device around to their tables. This increases security and provides added privacy for diners when closing their check. These options can streamline the payment process, improving operational flow and customer satisfaction.
Employee Scheduling
Keeping track of employee scheduling is a complex and time-consuming aspect of a manager's day-to-day responsibilities. Utilizing an online staffing tool, like LINGA Schedules, will help managers stay up to date on upcoming schedules and easily approve or reject work requests from their mobile devices.
When an employee would like to schedule a specific day off, they can request it in the application, where other staffers can pick up their shift. This improves communication between management and gives employees peace of mind. When your staff is organized and well-prepared, your team will perform better overall, giving you an edge over your competition.
Customer Facing Displays
For quick-service restaurants, a customer-facing display can make a significant impact. One of the best aspects of a CDS is transparency. When customers see something wrong with their order, they can correct it as the server inputs their information, reducing order errors and food waste.
The customer-facing display also expedites the loyalty program signup process, incentivizing more diners to opt in. Collecting customer information, such as emails and phone numbers, makes it easier to push promotional marketing campaigns from your point-of-sale system.
Call Centers
LINGA's Call Center module is an optimal alternative for restaurants that want:
To increase their phone order intake
Improve call-in-order accuracy
Are short-staffed
Only need someone to take call orders for peak hours
When a customer places a phone order, the remote staffer can place the order and send it to the kitchen straight from their laptop to the POS and Kitchen display in the back of the house. Now, if a customer calls back with an order change, the call agent can apply them, and they will be updated for in-person staff. This will streamline call-in orders and alleviate the in-house team who have live guests to tend to.