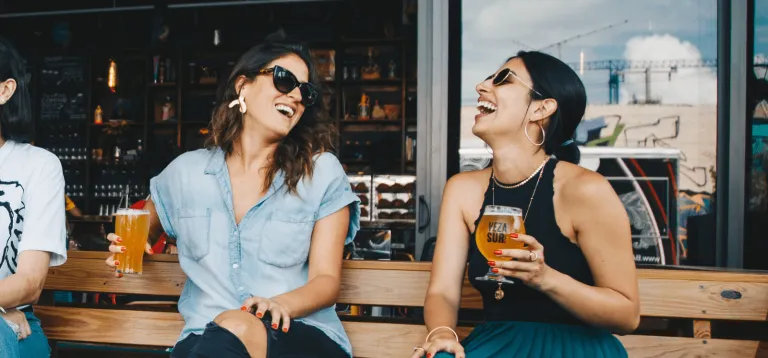 Running and managing a bar is no walk in the park. From products to labor, everything must be critically analyzed to ensure profitability. In this article, we will discuss the top three ways you can improve your bar and increase profits overall.
Organize Employee Scheduling
Sother Teague, a beverage consultant and advisor for Overthrow Hospitality, emphasizes the importance of employee scheduling. "Be tenacious regarding scheduling. Make sure that you are adjusting the schedule to ensure that your employees are always moving. If you've got staff standing around, they'll begin to feel like their time is being wasted, which can breed dissatisfaction and turnover."
With LINGA schedules, you can make changes to your employees' schedules and send alerts so everyone is up to date. With our mobile app, you can view when employees switch shifts, need someone to cover, and more, all from the comfort of your phone or tablet.
Batch Your Drinks
Batching your cocktails is a great way to save money and limit waste. The "super juice" is a mixture of fresh juice, like lemons, with water. This stretches out the volume and provides a longer shelf life. With this simple implementation, your bartenders can save time and better cater to your guests.
The next step is to look into your kitchen and analyze what ingredients you can utilize at the bar. Anu Apte, the owner of award-winning cocktail bar Rob Roy, consistently uses dishes from his kitchen to inspire his bartenders. "Let's take rice as an example. We use cooked rice for a plated dish, and then the rice water [the water left after rinsing the rice] can be turned into a syrup by simply adding sugar to inject a lovely umami flavor into a drink. Any leftover rice can be dehydrated, ground up, mixed with a natural coloring agent, and used as a gorgeous dust garnish."
Implement AndroBar
LINGA's latest integration with AndroBar is the perfect tool to elevate your bar's efficiency. Androbar optimizes your operations and protects your staff from overpouring, saving your bottom line. When new bartenders are training, they can now view the exact ingredients and instructions on your point-of-sale system. Employees can now learn signature drinks faster than ever without wasting liquor. With cloud-based digital tracking, you can view critical information like ingredients, portion size, date, time, and user. AndroBar's LINGA integration simplifies the drink-making process while providing in-depth digital reporting from anywhere.
Read about – 5 Things You Must Have in Your Bar POS System