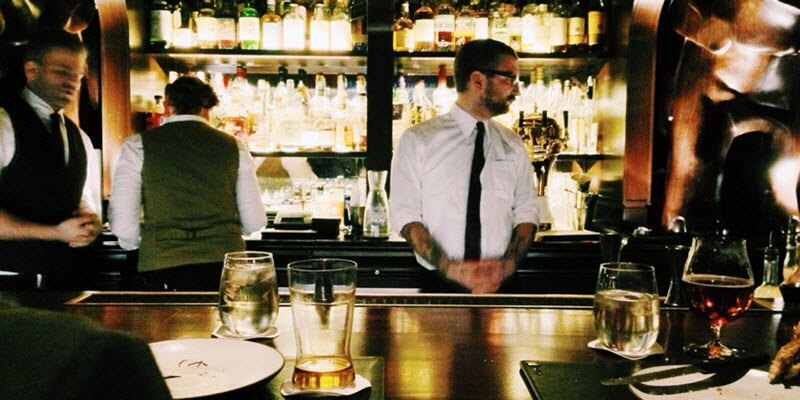 It's a simple fact. If you are not using a POS system in your place of business, you are literally losing money. A bar and nightclub POS system can track your inventory better, manage your ingredient costs, and cut down on employee theft or waste.
Bar Tabs
Your customers are used to running tabs, but not all bar and nightclub POS systems allow for bar tabs. Your POS systems should not only be able to accommodate tabs, but also allow servers to look up open or closed tabs by name, order number, or credit card from any location within your establishment.
Ever have to close out a bar tab when customers move to a table? The right POS system should follow your party.
Ingredient Inventory Management
Your POS system should allow you to break down every ingredient in every bar or food item to help manage costs. By calculating the cost of ingredients in each menu item, you can immediately see the impact of even small changes.
A liter of Stolichnaya vodka will cost an average of $1.22 per serving for a standard 1.5-ounce shot. Getting even a two-cent price break from your supplier can make a significant difference if there's enough volume being served. Switching to generic vodka can cut your cost-per-shot down to approximately 31 cents.
There's always a trade-off in quality versus cost, but it's difficult to assess the impact without knowing cost down to individual ingredients.
Allow for Customer Preferences
The more you can adapt your business to your customer's needs, the more likely they are to return. A system that provides an easy way to split checks, combine checks, or transfer items from one ticket to another can save time.
If you also sell food items, you'll want your system to be able to handle To Go orders and potentially online ordering.
Custom Alerts, Roles, & Permissions
You want the ability to set rules for alerts to keep you informed about all parts of your operation. You may want, for example, to know whenever there are voided, discounted, or no-charge transactions. You may also want alerts based on sales volume, exceeding goals, or low inventory.
Custom alerts allow you to set specific goals or warnings that can help you manage your business efficiently. Custom permissions allow you to allow or deny access to parts of your POS system depending on employee roles.
Detailed Reporting
You want both an easy-to-understand overview of your business. A dashboard should show you where you are at a glance while tracking KPIs (Key Performance Indicators) such as net sales, transactions, etc. You should also have the ability to take a deeper dive into any aspect of your business, such as tracking sales volume by product. Detailed reports showing your best and worst selling items, peak business hours, and profitability by item can help you learn your strengths and eliminate weak points in your business.
Other Key Functions in Your Bar POS System
In addition, your bar and nightclub POS system should also support these functions:
1. Allows for modifications to ingredients and menu items that automatically adjust prices to maintain profit margins
2. Custom print settings to display or hide customer-facing information
3. Display systems that immediately show orders in the kitchen or bar regardless of where the order is input
4. Inventory management and comparisons
5. Payroll reporting
6. Check out options, including digital receipts, paper receipts, signature-on-pad, and purchase orders for vendors
7. Custom targeting tools including customer loyalty programs, gift cards, discounts, and specials such as reduced pricing during specific hours or "happy hour" items
8. Consolidated reporting across multiple locations (if needed)
Finally, you need 24/7 support. Your bar or nightclub does not operate on strictly 9-5 hours. If you've got a problem when your customers are there, you need support right away.
Read about – Brewery POS System for Craft Beer Restaurants