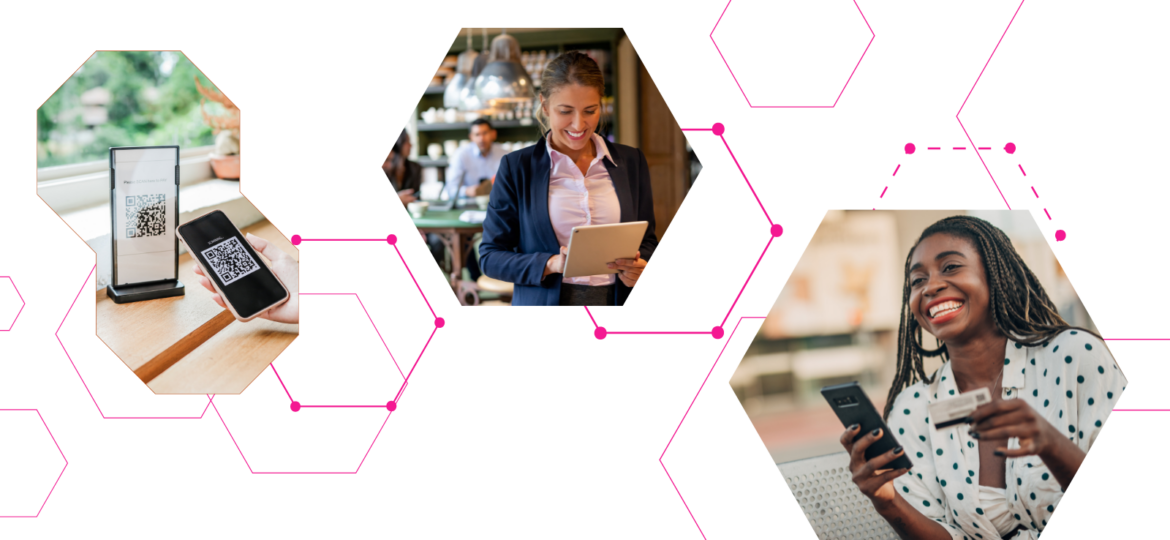 Gus Faucher, Senior Vice President and Chief Economist of PNC Financial Services Group, alongside Daymion Phelps, Vice President of Sales at LINGA, dive into What the industry can expect in the year ahead and how restaurants and retailers can use technology to optimize operations. View their in-depth discussion here.
In this blog, we will discuss the top aspects of the webinar described above to inform restaurateurs about the new ways to leverage technology in this new economic landscape.
Emerging Trends in Food and Beverage Industry for 2023: Insights into Restaurant Payments and Future Outlook
When the pandemic hit the United States in early 2020, the Federal Reserve responded by significantly reducing interest rates. This was done to help the struggling US economy, which was experiencing a severe recession. However, as of late, there has been a rise in inflation, prompting the Federal Reserve to raise interest rates significantly.
"At the same time, small business owners are feeling very optimistic," says Gus Faucher.
"The results on the right are from PNC's latest Small Business Economic Outlook survey, and the share of small businesses that are pessimistic about the economic outlook is the lowest it has been in the 20-year history of the survey."
"Although interest rates are rising and inflation is high, demand for small businesses is strong, and they are seeing a bit more slack in the labor market and are finding it easier to hire. And this has contributed to strong small business optimism in early 2023." Employment is now well above pre-pandemic levels, contributing to increased consumer spending for restaurants and businesses alike.
Consumer spending on services, represented by the blue line on the graph below, encompasses a wide range of industries like housing, healthcare, travel, and expenses within the restaurant sector. Initially, due to the pandemic, consumer spending on services dropped by about 15%. However, it has since rebounded and is now just slightly above the level it was before the pandemic.
This indicates that in the coming years, we can expect a shift in consumer spending from goods to services as these categories return to their pre-pandemic patterns. Therefore, we will likely witness decreased consumer spending on goods in the short term. In contrast, consumer spending on services will increase as people adjust their spending habits following the ongoing recovery.
Labor Market & Economic Outlook for 2023
Currently, the labor market has rebounded and is considered strong. Employment fell by 22 million in the spring of 2020 but has since recovered and is now at a healthy level. Gus Faucher continues, "As of early 2023, economic activity is now about 5% higher than before the pandemic. The US economy is about 5% larger now than it was pre-pandemic and has made up for the losses experienced during the pandemic and even more." There is still an uneven recovery from different sectors of the economy, and its implications for food, beverages, and agriculture are still being analyzed, but overall the U.S. economy has seen a bounce back from 2020.
Although the labor market has recovered over the past year, we have witnessed a substantial surge in produce prices, coupled with the escalating labor costs within the industry. These financial pressures severely constrain restaurateurs, leaving limited resources for anticipated expenses across different facets of their business.
New research reveals that a mere 16% of the country's restaurants are optimistic about increasing profits in 2023. However, a concerning 50% are bracing themselves for lower earnings compared to the previous year, primarily due to soaring prices.
The National Restaurant Association cited new market realities and found that:
87% of U.S. restaurants have raised menu prices
32% are now closing on days they were formerly open
48% have trimmed hours on days when they are open
38% have postponed planned development because of high-interest rates.
Additionally, "as consumers, we have seen, felt, and heard about the major shifts away from service work over the last few years. The casual dining sector specifically has the majority of job openings. This matches historical data, which has held that, for restaurants in particular, the hardest jobs to fill are cooks, servers, and line cooks." says Daymion Phelps.
Though the labor market is strong, restaurants are having difficulty hiring and maintaining full-staff levels, with 32% facing moderate to extreme restaurant labor shortage challenges.
How Restaurants are Combatting the Current Economic Climate
In response to the hiring difficulties and rising inflation restaurants are facing, they are turning to several solutions, including:
Reducing their days/operations
Closing on slow days
Turning to more efficient self-service technology
Utilizing restaurant pos system technology to automate and streamline the front and back-of-house operations is at the forefront of restauranteurs' minds.  According to one survey of restaurant operators, 87% of respondents either somewhat or strongly agreed that adopting new technology over the last two years has been critical for the survival of their business.
Back of the House Technology Solutions
One of the most time-intensive aspects of the restaurant is inventory. With a digital inventory management tool, you can keep track of purchasing patterns, manage inventory levels, and enable alerts when stock for an item is running low. Now, managers can track costs down to the ingredient, without the hours it used to take to input the information manually.
A digital kitchen display can aid back-of-the-house staff and servers in streamlining their communication. Now, when a server inputs an order, it is sent directly from the point of sale system to a large screen in the kitchen. Orders are easier to see visually and change color, indicating how long the ticket has been sitting. This helps staff stay organized with their orders.
Front of the House Technology Solutions
Tabletop technology, including QR codes and handheld pos devices, can aid floor staff in expediting the checkout process. Now, customers can order on their phones through the restaurant's QR code, sign in to their loyalty program, and checkout, all from the comfort of their personal devices. This frees up precious time for servers while elevating the customer experience. Digitizing payroll and employee scheduling is another significant way to free up managers' time. Now, employees can see their full work schedule at a moment's notice, put up their shifts, and view real-time updates. Managers can enable alerts so that every staff member is always up to date and informed of any changes. This clears up communication and eases the tension off of managers who have to balance many different aspects of the restaurant at a given time.
In 2023, restaurant operators are turning to technology to alleviate some of the ongoing pressure, including tabletop technology and digital management tools, as well as adding new integrations and modules to their current pos systems. Learn more about the ways your restaurant can utilize new technology to your advantage, speak with one of our pos experts today.
Related Blog : How Robots Curb the Restaurant Labor Shortage