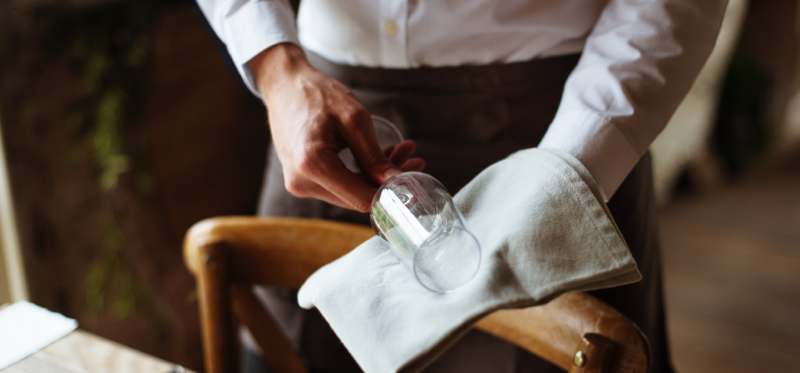 Choosing a point-of-sale system for your business was very simple 20 years ago. There were just a handful of brands on the market, all of which provided nearly identical functions. Not any longer – there are dozens, if not hundreds, of POS solutions on the market with a variety of modern features and technologies. What's the best way to deal with all of this? Here are ten things to consider before making your decision.
Any knowledgeable manager knows that selecting restaurant technology is a complex process. You're always torn between getting seduced by a stylish demo and being impressed by a competent salesman who cleverly hides the bad parts while highlighting the great ones. This could end up costing you a lot of money in the long run – discovering a rusted rig hidden behind the curtains is not a nice experience. The information is king here and for larger restaurant enterprises, the stakes are at the highest. They require the capacity to operate at high speeds while retaining their designed procedures and standards, as well as the ability to scale the business beyond territories.
These ten questions to ask a restaurant POS software vendor will help you choose the right technology for your restaurant:
Q01: How long will it take to roll out the software across the country and around the world?
Q02: Does the solution offer a consistent user experience?
Q03: Is it going to be difficult to manage a franchise or equally a restaurant/retail shop?
Q04: Do you believe that the cost-cutting measures that have been promised will work? Are they even available?
QA05: Does the solution provide a full cycle of real-time automation of your operations?
Q06: Will the system assign you new assignments or allow you to focus on more important aspects?
Q07: How about after-sales service?
Q08: What is included in the bill?
Q09: In five years, where do you see yourself?
Q10: Does the technology have any ties to next-generation? Do restaurants follow suit?
Do you have the answers?
While most POS systems offer speed and convenience, it's the finer points that will have an impact on your bottom line and your capacity to respond fast to market changes. Learn how tech-first restaurant companies can improve end-to-end performance and survive in the digital age.
From a marketing point of view, all Point Of Sale systems offer speed and ease, but only your day-to-day operations will reveal whether you're capable of taking your business to the next level and adapting it to market developments.Learn how the LINGA restaurant POS technology priorities will affect your restaurant operations and make your enterprise thrive in these modern times.