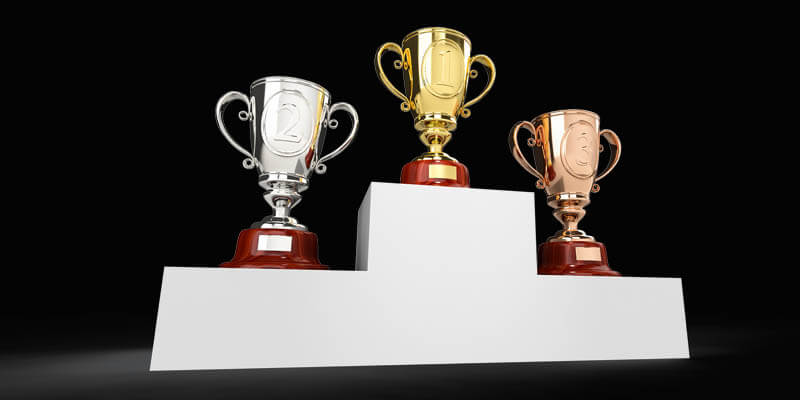 The restaurant industry is not meant for the weak minded or non-driven individual. It's a highly competitive industry that requires restaurant owners to always be on their toes. It's not enough these days to just serve good food, because you could have a competitor right down the street who serves good food. In the U.S, there is a McDonald's, Applebees, or Starbucks on every corner. If you are a single or smaller enterprise level restaurant, you have to think unique in order to stay ahead and competitive with these power house businesses. Read tips below on how to stay competitive against other restaurants:
1. Data
The first step in getting ahead of your competition is learning about your customers. If you have a POS system, you can collect customer information from previous purchases. What menu items were selling more than others? Were there any menu items that didn't sell at all? Menu items that don't sell only take up menu real estate and cost you more. Also having menu items that no one orders can leave a bad taste in people's mouths. You should only keep things on the menu that people like and want to eat. On top of the POS system, you can also look at the demographics of the area your restaurant is located in. Are you near a college? Or are you near a tourist location? That can give you a good idea of the age range and pricing you are catering too. Big data is a concept that many large companies are using to analyze their customers. People like Amazon and Netflix are using it to deliver recommendations based on a person's search habits. Data from your POS, marketing, accounting, inventory, and scheduling is only a start if you are looking to get ahead and better understanding who your customers are.
2. Diversity
Serving ethnic food does not count as being different from the McDonalds down the street. How does the front of your restaurant look? How is your menu designed? How does the interior look? There is such thing as being a good different and a bad different. You don't want to be different from the noodle house down the street because you can't keep your restaurant clean or the interior smells funny.
3. Analyze The Competition
Always know what your competition is doing. Chances are with the location you chose for your restaurant also has a few competitors around you that offer the same or similar type menu items and services. You need to separate those competitors who are similar to you and those that are different, like supermarkets. Then you should identify the strengths and weaknesses of each. You can then modify your marketing efforts on what makes you different. If you have a lot of chain restaurants around you, and you're a family size restaurant, you can use catch phrases that emphasize intimate, quiet, and locally owed. Your restaurant's focus should be a balance between the strengths and weaknesses. Whether it is faster service, higher quality foods, better staff, or all of the above, your restaurant should deliver at least one thing your competitor can't match.
4. Marketing
Today everyone is on social media. Restaurants are using their online following to release new products and build up brand excitement. Big name brands are using millennial platforms to connect with younger audiences as a trickle effect to older audiences. A lot of these big chain companies use unique marketing to set them apart from the other big chains. You shouldn't be afraid to do this. Remember you have to spend money to make money.
5. Technology
Technology is growing more and more every day. Don't get stuck in the dark ages! For example, you can go to Panera, a large franchise, has ordering kiosks in their restaurant. It alleviates their lines, and customers don't have to talk to staff unless they want to. Having an online ordering system is also essential for embracing new technology. Mostly all of these large restaurant changes have online ordering systems. It's the new normal, and customers are more likely to use your restaurant instead of a competitor that doesn't have an online ordering system.
6. Employee Training
Your restaurant is nothing without your employees. When customers have good experience with staff, they want to come back to your restaurant. Employees want to be challenged, and they appreciate additional resources you give. The more resources you give, the more it entices your employees to stay at your restaurant, and therefore decreasing your employee turnover. The more you train and teach your employees, the better they will perform on the front lines with customers. Do you want to miss a sale or an up sale because your employee acted wrong? There are some large franchise chains where many employees start out on the lower part of the food chain, and grown to own a franchise where they first started.
7. Listen to Your Customers
Your customers are what get you profits. It is crucial to listen to everything they have to say. If you don't want to listen to it, you can implement feedback boxes or train your staff to ask at the end of their meal how their experience was. Remember, the worst type of feedback you can get is no feedback. Negative feedback lets you know how to improve things. If you get to know your customers very well, you may even be able to get some insight into the competition. Like how good their staff is, and what types of promotional events they might be offering.