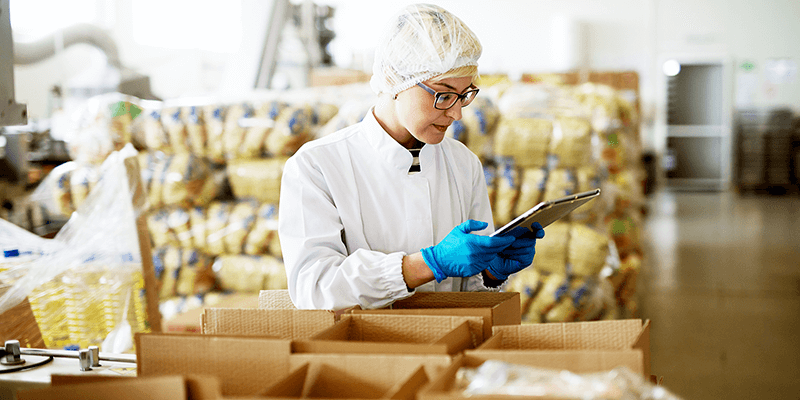 The impact that the COVID-19 outbreak has had on the global economy is rapidly growing. While the business world is feeling the catastrophic effects of this pandemic, one sector, in particular, is struggling to keep its operations running.
According to restaurant org, since the beginning of March 2020, workers in the traditional restaurant industry have lost an accumulated 3 million jobs and businesses have lost $25+ billion in sales. Roughly 50% of restaurant operators anticipate having to lay off more people in May.
However, there is hope, even amid this chaotic new paradigm. A new business model might be the answer for restaurants that begin using delivery as a method to serving their customers.
Are cloud kitchens reshaping the dynamics of post-COVID-19 restaurants? Let's see.
What is a cloud kitchen?
Cloud kitchens, also known as virtual, ghost, dark and commissary kitchens, are leased space used to produce food, specifically for online ordering and delivery. Introduced by the Green Summit Group in New York, in 2013, the cloud kitchen concept differs from a traditional restaurant delivery in many ways.
Don't have a physical space, no dine-in or takeaway facility.
Can consist of one restaurant or a group of food brands that share the same leased space.
Function as a production unit with a space for the preparation of food.
Are tech-enabled facilities.
Are delivery-oriented and rely on third-party integrations or online ordering placed via call, website or app.
Require no front-of-house employees. Only chefs and people responsible for packing food.
Share kitchen space as well as labor and equipment costs.
Why cloud kitchens have gained in popularity
The main reason is the rise in delivery orders over the last few years.
According to the National Restaurant Association's 2020 consumer trends,52% of consumers say purchasing takeout ordelivery food is essential to the way they live.
According to a Statista survey, 70% of consumers order food delivery from quick-service restaurants and 44% of consumers order food delivery at least once a month.
Another reason that cloud kitchens are gaining popularity is the convenience it offers to restaurateurs who are struggling in the rise of competition. Considering the harsh conditions after COVID-19, the restaurant industry is in a worse position than ever. Especially for fine dining restaurants and franchises, the cloud kitchen concept enables restaurant operators to stay afloat with online ordering solutions and cost-saving options. Online ordering is a convenient and quick option for many people and the most cost-saving and safest way to offer food in present times. And with a cloud kitchen integration, restaurateurs can offer the best food, as they must only focus on the quality of food.
Overall, cloud-kitchens are profitable business ventures:
The global Cloud Kitchen market was valued at US$0.65 billion in 2018 and is expected to reach US$2.63 billion by the year 2026, at a CAGR of 17.2%.
U.K. based food delivery giant Deliveroo recently revealed that it now claims 2,000 virtual restaurant brands in the U.K. alone – a 150% increase on the previous year.
Advantages of cloud kitchens
Here are the benefits of cloud kitchens compared to the traditional restaurant business model:
Lower costs: A cloud kitchen is much more cost-efficient than a dine-in restaurant in so many ways. Firstly, there's no need to invest in real estate or pay high rents or overspend on interior design, furniture or equipment. Shared facilities allow restaurateurs to produce and deliver food in a much more affordable way. Secondly, a cloud kitchen's labor force consists of chefs, dishwashers and delivery drivers. In this concept, the front of house staff is no longer necessary. So, in this way, cloud kitchens reduce operational and labor costs. Lastly, it is also possible to save on inventory with cloud kitchens. By tracking data and removing ingredients that are not as popular, it becomes easier to save on overhead expenses.
Scalability: A cloud kitchen concept can be expanded easily geographically without investing in expensive real estate. Cloud kitchens opened with low investment amounts can help franchise companies grow their business.
Increased Efficiency: Cloud kitchens run more efficiently than traditional dine-in restaurants. For obvious reasons, busy eating hours and wait times make the delivery process much more difficult in traditional restaurants. And in cloud kitchens, as the only focus is to prepare and deliver high-quality food, the whole process gets faster and easier.
Competitive menu prices: Cloud kitchens can use their resources to invest in new menu ingredients easily. Observing real-time customer data, restaurant operators can update their menu ingredients, set competitive prices and run their business much more effectively.
Multiple brands and concepts under one roof: Cloud kitchens give flexibility to restaurants. Different delivery restaurants can operate from the same kitchen or the same restaurant can build many brands under one roof. For example, a restaurateur who offers Thai cuisine can decide to offer Indian cuisine as well.
Here is the workflow of cloud kitchens:
Online orders come from customers.
The kitchen receives the orders.
The meals are cooked by chefs designated for each brand.
The food gets packed.
The food is delivered to the customers by delivery drivers.
What you need to know to run a cloud kitchen restaurant?
Order taking
Cloud kitchen restaurants take orders from customers through telephone calls, online ordering platforms and websites. For a seamless online order-taking process, a cloud kitchen POS is a must for cloud kitchens. Also, a call-center tool is necessary to route the telephone orders to the kitchen.
Receiving the order
In cloud kitchens, if there are different brands under one roof, orders must be smoothly categorized. And each different menu item needs to be prepared by chefs designated to each brand. A kitchen display system is helpful to keep track of all orders and be in control of the ordering process.
Staffing
Cloud kitchens don't require any front of house employees such as waiters or hosting staff. However, because the main goal is to prepare high-quality food, the kitchen staff must be highly skilled. If you run multiple brands, your chefs must prepare the food that you offer for different brands perfectly. If not, there must be different chefs designated for each cuisine.
Managing Inventory
Multiple brands under the same roof can make managing inventory a little more difficult. But with a fully-integrated inventory management solution, restaurateurs can track food costs easily. A system user can check current inventory levels, see the most popular menu items and add new inventory items on the spot.
Marketing
Since a cloud kitchen only relies on online and telephonic food orders, it is essential to build a digital presence. This helps customers to find their favorite brands with ease while increasing brand awareness. Based on real-time customer data, you can create personalized SMS and email campaigns and loyalty programs to deliver high ROI and increase customer satisfaction.
Maybe all you need is a cloud kitchen, not a physical restaurant space?
The National Restaurant Association estimated that the entire restaurant industry would lose $225 billion in the coming three months and shed five to seven million employees. Furthermore, restaurant analysts have been quoting an estimate that 75% of the independent restaurants that have been closed to protect Americans from the virus won't make it.
But a complete cloud kitchen integration that meets all your needs can save your business…