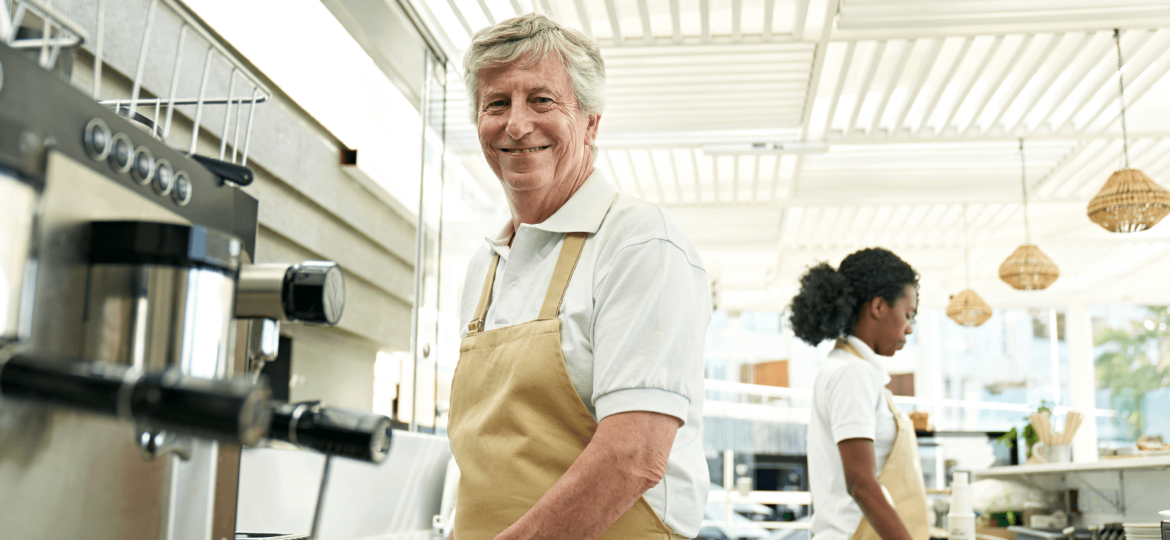 The restaurant industry is a large and growing sector of the economy, employing over 15 million people in the United States alone. While many people view restaurant jobs as a stepping stone to other careers, there are actually a number of transferable skills that restaurant workers can develop that can be valuable in a variety of industries.
A study by the National Restaurant Association found that 70% of restaurant workers believe that their job has taught them skills that are transferable to other industries. The study also found that restaurant workers are more likely than workers in other industries to be promoted within their company.
Customer Relations
Customer service is one of the most important skills that restaurant workers can learn that is essential in many fields, including financial services, healthcare, and hospitality. In order to provide an elevated experience for guests, floor staff must be friendly and approachable, able to handle customer complaints, and ultimately go above and beyond to make sure that diners are satisfied. These are all skills that are valuable in any customer-facing role. With LINGA's feedback module, restaurants can gain actionable insights into guests' behaviors and their overall experience when interacting with staff.
Memorize and Retain Information
Bartenders and servers within the service industry must memorize and retain information, from menu items and drink recipes to customer preferences and allergens. According to a study by the National Restaurant Association, the average restaurant serves 200-400 customers a day. This means that floor staff has to quickly and accurately remember the details of hundreds of orders.
The ability to memorize information quickly and accurately is a crucial skill that can be utilized in many industry settings outside of the restaurant. It allows them to provide excellent service while ensuring that orders are accurate with POS system.
Time Management
Managing and balancing time is another relative skill that employees develop throughout their restaurant tenure. In a fast-paced environment, it is imperative to prioritize tasks and stay on top of deadlines. Restaurant workers have to handle multiple tasks at once and quickly adapt to changing circumstances. These are all capabilities that are valuable in any fast-paced work environment.
With the LINGA scheduling app, your staff can better manage their own time and put upshifts for others to pick up through the mobile app. These updates occur in real-time, so managers are always aware of any changes and can set restrictions if necessary. This will only increase your staff's time management skills in general and promotes open communication among coworkers.
Collaboration & Teamwork
Teamwork is another essential component for staff that is acquired through the industry. In a busy restaurant, everyone needs to work together cohesively in order to get the job done. Colleagues must communicate effectively with their coworkers, properly delegate tasks, and above all, work well under pressure. These are all skills that are transferable to any team-oriented environment.
General Skills Acquired
Restaurant staff also develop a number of general capabilities that are transferable to other industries, including:
Problem-solving: employees are constantly faced with problems, from customer complaints to kitchen mishaps, and in turn, they learn to think quickly and creatively to find applicable solutions.
Decision-making: Restaurant workers often have to make decisions on the fly without having all the information they need. They learn to gather information quickly and act on it.
Leadership: In many restaurants, even entry-level employees are given the opportunity to lead and teach others.
If you are looking for a job that will teach you valuable skills that you can use in your future career, consider working in a restaurant. The restaurant industry is a great place to learn customer service, teamwork, time management, problem-solving, decision-making, and leadership proficiency. These are all skills that are valuable in any industry, and they will help you succeed in your future career.
Help your staff maintain an elevated atmosphere for guests. Check out all that the LINGA rOS cloud-based point-of-sale system has to offer.