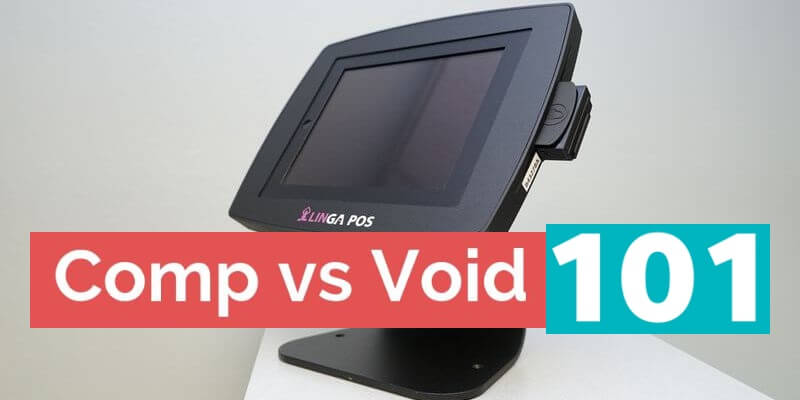 It's a common practice for servers and bartenders to use the terms void and comp interchangeably throughout the night, but what do they really mean?
Typically, restaurant workers simply select the term they like to use best, but most are not really clear on what each term means in relations to the ticket they are creating (or in this case editing). What is most likely happening is that they are not being properly used and this have unintended consequences that go beyond one table.
The Truth About Comp and Void
The official definition tells us that a void is an item that was never made, it consequently was never delivered and shouldn't be on the final ticket (three tacos instead of two).
On the other side, a comp is an item that was rung up, made in the kitchen and delivered on purpose. It may have been a free meal that was given to regular customer for a birthday or special occasion. It also could be an unsatisfied customer who hated their meal and you decide not to charge them. The ticket item will still show up on the ticket, but the amount charged will be $0.
The biggest problem with these two terms is that they are not applied correctly, and this occurs constantly.
The points to remember are clear, comps are items or discounts taken off the bill on products that are delivered to the table. Items that are not made and taken off the bill should be entered as voids.
Does it Even Matter?
Of course, it matters! The effect of servers punching in voids and comps erroneously is very significant. Due to comps and voids affecting so many other calculations in your operation, classifying ticket items incorrectly can make booking your gross sales very tricky. If you do it the wrong way, you are using faulty data to drive your decision-making. Choosing directions using a broken compass isn't smart and ultimately will cost you money. Using a restaurant POS system that provides inventory reports as part of a central kitchen application can be priceless in these circumstances.
Consider this perspective: If you begin voiding items that were delivered to the table instead of classifying them correctly as a comp, your gross food sales will be inaccurately reduced. These voids make it so that the sale never occurred.
By lowering your gross food sales, your food cost analysis will tell you that more food left the shelves without money going into the register. The same effect can show up as wasted or stolen ingredients, depleted inventory with higher food cost.
Kitchens runs on inventory reports and recipes. Recipes say that if you sell an item at the price set in the menu, and the recipe is followed precisely with no waste, no theft and no spoilage, they will have as a result an ideal food cost percentage based on item-by-item recipe tracking.
Voiding food sales that have been delivered to the guest, rather than classifying them as a comp, meaning the sales amount will not show up in gross food sales, will look like the kitchen manager or chef isn't controlling costs.
Final Thoughts
In order for the relationship between sales and cost to remain "pure," always remember to deduct the cost of comps from cost of sales and if possible, expense it elsewhere and eliminate the retail value of the comps from sales and expenses. For more information on POS management feel free to download this 2020 Smart Decision Guide to Restaurant Management and POS systems.