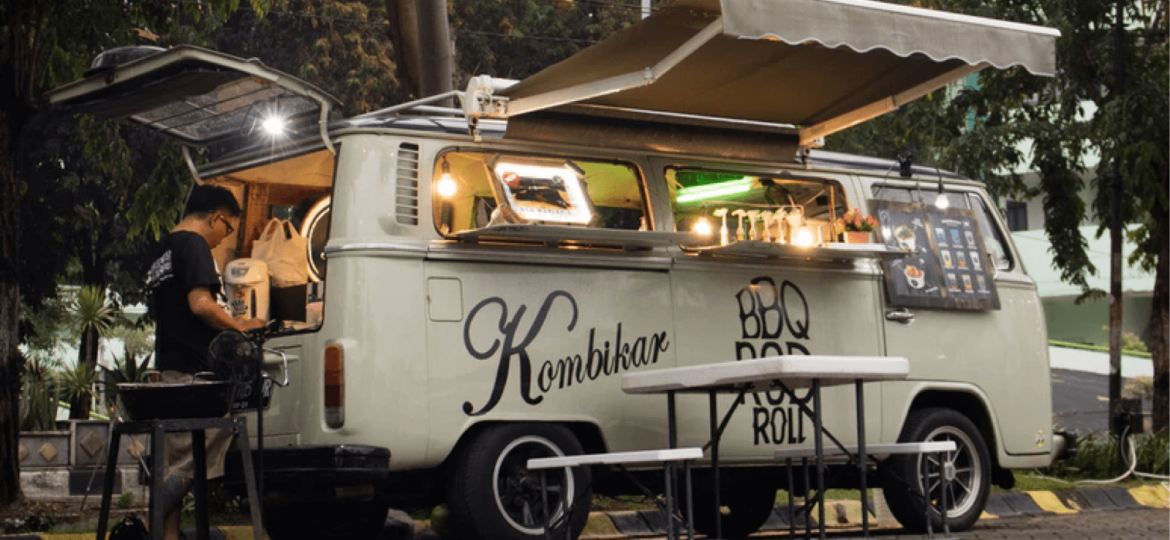 Entering the Food Truck Industry:
Nowadays food trucks have become more and more popular for their overall convenience and delicious meals. A recent study found that in 2021, there are approximately 32,287 food truck businesses in the United States alone. In this article, we will be discussing the imperative steps to take when getting started in the food truck industry.

Deciding on a Vehicle:
Food truck businesses range in size from 10-50 feet in length, so you must first determine how large you want your kitchen size to be as well as the amount of staff. Larger trucks can be an immense asset if you are looking to install a larger kitchen but fuel costs will increase as a result. Determine your optimal kitchen size, how much food you want to produce a day, and the number of staff members you need, to ultimately decide on your perfect truck.

Installing Cooking Equipment:
When it comes to kitchen supplies, less is more. Make sure that you are only installing equipment that you will utilize on a daily basis. The common kitchen equipment that you will need includes an oven, stove, overhead ventilation, fryer, prep table, sink, refrigerator, and freezer. One of the most important components mentioned is ventilation. Maintaining proper airflow ensures that the staff has a safe work environment. Water tanks and filtration is another key component that affects the entire operation. Make sure that your water is clear and greywater is properly filtered out of the system.

Graphic Design:
The first thing potential customers will notice about your business is your truck. Having an eye-catching truck that captivates your cuisine will help you stick out from the crowd. Incorporate your brand logo, colors, and some of the food displayed on your menu to provide a full picture of who you are to the consumer.

Finding a Prime Location:
Different cities will have different regulations and restrictions for food truck owners. You can determine the zoning laws by searching for food truck regulations in your state online. Downtown areas, farmer's markets, and parks are great locations where events are usually hosted, bringing in more potential customers. Utilize your eatery's mobility by trying out different venues to see what works best for you.

Selecting a POS System for your Food Truck:
You should always consider your establishment's growth plans. For example, do you plan on implementing more food trucks in the future, or do you expect to expand to a physical location? See our blog on 5 Questions You Should Ask Yourself When Selecting a POS System.
Relevant Blog: