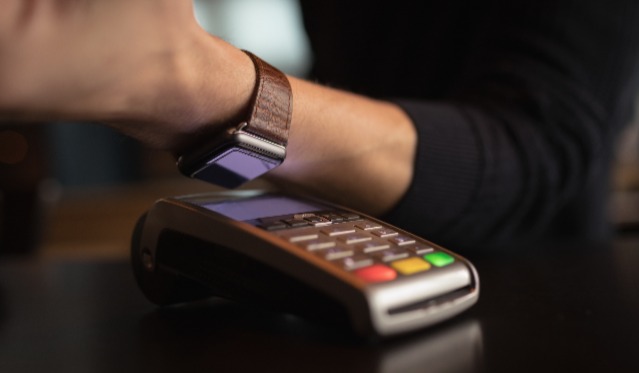 Get Prepared For Future with Linga's Contactless Suite of Products
When the world has been hit by the Coronavirus all of a sudden, we had no idea that it would force countries to a global lockdown, shut schools, parks, public places, and efficient businesses such as restaurants. The COVID-19 outbreak was a major shock to our lives. But change is constant. And we as individuals always find a way to adjust ourselves to an ever-changing life. Now, we are avoiding close contact with other people and responding effectively to the growing conditions of the post-pandemic world.
But from a business perspective, things are more complicated.
As well as causing major physical health issues, Coronavirus is also impacting the global economy, creating short-term negative impacts, or forcing business shutdowns permanently. We don't know how long the pandemic will last, but there is a light at the tunnel: Adaptation and change. Complex businesses such as restaurants need to adopt new technologies and align their operations to this new post-pandemic world to stay in business.
One of these key technologies that will define the post-pandemic world is "POS contactless payments" and technologies. Contactless technology offers a more convenient, faster, and more secure checkout process. And it is also positive from the social distancing and hygiene aspect, as it reduces the number of contacts between people, and therefore the transmission.
Contactless Technology: A Safe Way to Connect with Customers
Even before the pandemic, cashless technology across the world has steadily been increasing. The main reasons are the customers' increasing demand for fast and easy-to-use payment services and the new social distancing and hygiene rules in a post-pandemic world.
According to the 2020 Mastercard Global Transaction Data and Consumer Research, %79 of respondents worldwide say they are now using "contactless payment in restaurants", and %74 of respondents state they will continue to use contactless payment post-pandemic.
According to a survey made by Insight Intelligence, the number of contactless debit cards increased by 38% to a total of 73%. While 50% always make contactless card payments if possible, the proportion of users who make contactless payments via mobile has also increased to 32%.
According to ABI Research's Assessing the Impact of COVID-19 on the Smart Card and Secure ICs Market application analysis report, an additional 110 million contactless payment pos cards are expected to be issued in 2020 when compared to pre-COVID-19 forecast expectations.
Contactless payments are a secure, hygienic, and convenient way of paying for goods and services without the need to physically swipe a card in a machine or hand it to another person. To make a contactless payment, a customer taps or waves their chip cards, fob, or mobile wallet (Apple Pay, Samsung Pay, Google Pay) over the point of sale terminal. Used by services like Apple Pay and Google Pay, NFC compliant systems enable customers to use these services to pay even with their smartphones, watches, or other devices.
Top 5 Benefits of Paying with Contactless
With the highest level of encryption, it offers the most secure way of paying to protect customer information.
An easy-to-use alternative to other payment methods such as cash, checks, swipe cards, inserted cards.
Consumers are now more conscious of hygiene and social distancing. Cashless technology mitigates risk, keeping all parties safe by reducing person-to-person contact.
Reducing wait times and money spent on cash handling enables restaurants to serve faster and offer a much better customer experience.
Helps businesses boost revenue and profitability and increases customer loyalty and customer satisfaction by maintaining faster service.
Safety and Effectiveness with LINGA's Contactless Suite of products
Linga's contactless suite of products is breaking an old habit. While keeping your employees and customers safe by enabling contactless transactions also maintains a more secure, fast, and easy process than other payment methods such as cash, checks, swipe cards, and inserted cards.
Contactless Suite includes:
Curbside Pick-up: Curbside pickup is a safe and hygienic way for your customers to buy food and products during the Coronavirus pandemic. Linga Curbside integration allows customers to drive to their favorite restaurants and local stores and pick up their orders without ever getting out of the car.
Linga OLO: Having an online ordering system post-pandemic is vital. As an online ordering integration for restaurants, Linga OLO is the safest way to allow customers to still shop during COVID-19 days. Linga OLO grows your customer base by giving them the ability to order online from any of your locations worldwide. Maximizes profits with a fast and reliable online ordering process.
Linga VRT Kiosk and QR Code Pay : Linga's user-friendly virtual service includes contactless self-service solutions such as virtual kiosks and QR code-based menus in addition to touch-free payment options. With virtual kiosks and QR Code Pay, the ordering and the payment process becomes faster and safer. While making it easier to offer safe and quick food service for diners, it also reduces the number of people in the restaurant, making social distancing easier to achieve.
Linga Cloud Kitchen: Like many businesses, restaurant owners having a challenging year due to the pandemic. Linga Cloud kitchen & Warehousing management software helps businesses get more work done with fewer resources, lowers costs, and increases the efficiency of service and warehouse operations with a centralized system.
Linga Loyalty: Restaurants should be adaptive to the demands of their customers and deepen relationships with their loyal customers – especially during times of crisis. Linga Loyalty is a trackable rewards program that allows you to recognize customer loyalty automatically, helps you gather insights and analyze customer habits. As there are no papers to fill, customers sign up easily with a click of a button and start receiving rewards for each of their purchases.
Pay at the table:One of the best post-COVID cost-saving solutions to help navigate this challenging time is "Pay at the table." Pay at the table technology allows your guests to order and pay from their table – at their own convenience. Fast, easy, and safe! Decreases order entry times and improves service quality with no additional labor.
Linga Driver: LINGA Driver app is designed for both drivers and restaurants for a seamless delivery process. You can quickly assign your drivers to deliveries, speed up the process & manage your restaurant more effectively.
Contactless technology not only offers safety and flexibility, but it is also the only future payment option that adapts to ever-changing consumer behavior. With Linga's complete contactless suite of products, it is easier to protect your employees and customers while supporting business continuity. To increase revenue, loyalty, and customer engagement, be a part of our global network now!