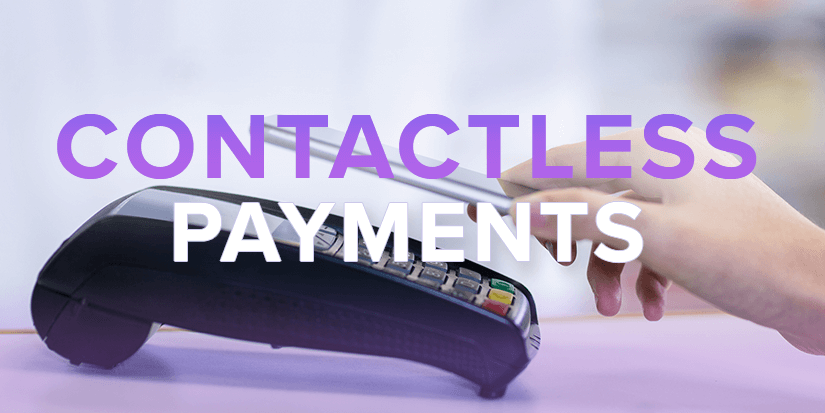 Is the world moving towards becoming a cashless society? According to recent developments and research, the answer is YES.
Amid overwhelming economic concerns about COVID-19, a new buzzword appeared in the payment industry: Contactless. Many countries are already moving towards a digital payment ecosystem and away from cash payments. But the economic impacts of COVID-19 and the new social distancing and hygiene rules have hastened the transition on a global scale.
Offering a more convenient, more secure, more efficient, and faster checkout process than other methods of payment, contactless technology begins to make a whole lot more sense in the rapidly changing world in which we find ourselves.
Global research on contactless payments:
Mastercard Consumer Research suggests contactless transactions growing at a rate of 15 x over the last 12 months.
According to ABI Research's Assessing the Impact of COVID-19 on the Smart Card and Secure ICs Market application analysis report, 110 million contactless payment cards expected to be issued in 2020, when compared to pre-COVID-19 forecast expectations.
Overall usage of contactless payments in America has risen 150% since March 2019.
Contactless transaction limit is increasing across 49 countries, ranging from 25% to 400%, with an average of 131%.
451 Research's data demonstrates that cardholders in the 18-24- and 25-44-year-old age brackets show the highest propensity to begin using a contactless card.
According to Mastercard Global Transaction Data and Consumer Research:
(Online interviews with 17.000 consumers in 19 countries worldwide, conducted April 10-12, 2020.)
%79 of respondents worldwide say they are now using contactless payments.
%46 of respondents moved contactless cards to the top of the wallet.
%82 of respondents view contactless as the cleaner way to pay.
%74 of respondents state they will continue to use contactless payment post-pandemic.
What is contactless payment and how does it work?
As customers increasingly demand fast and easy-to-use services, more businesses are turning to contactless technology to meet their needs and expectations. Contactless payments are an easy and convenient way of paying for goods and services without the need to physically swipe a card in a machine or hand it to another person.
To be able to make a contactless payment, a customer taps or waves their chip cards, fob or mobile wallet (Apple Pay, Samsung Pay, Google Pay) over the point of sale terminal. Then the card communicates with the NFC compliant POS machine, and the payment is received immediately, safely and securely. NFC technology (near-field communication), which the contactless payment system relies on upon, works when there's a short distance between objects. Used by services like Apple Pay and Google Pay, NFC compliant systems enable customers to use these services to pay even with their smartphones, watches, or other devices.
The pandemic has driven a significant shift in customer purchasing behaviors and likewise, the way people pay is changing to keep up with the evolving technology and this fast-paced world. Contactless payments offer a variety of innovative solutions, speed and security to its users even as it shapes the future of payment technology. And the restaurants that allow customers to make contactless payments safely with EMV & NFC compliant point-of-sale terminals, not only remain operational during a virus outbreak but also succeed at aligning their operations to the future.
Benefits of Contactless Payments
Contactless technology provides numerous benefits for customers for a seamless money transaction.
Safe, hygienic and socially distant transactions: Now that hygiene is the number one concern on everyone's minds, the first thing businesses should do is take measures to protect its customers and staff, thus helping to prevent the spread of viruses and other infections.
More speed for customers and restaurants: Contactless payment technology enables shorter lines and reduced wait time and money spent on cash-handling. This allows restaurant operators to serve their customers faster and offer a much better customer experience.
Ease-of-use: Contactless payment options offer an easy-to-use alternative to other payment methods such as cash, checks, swipe-cards, inserted cards.
Data Security: Contactless NFC technology, which has the highest level of encryption and offers the most secure way of paying to protect customer information, is also called "effective at reducing fraud" by the U.S. Payments Forum.
Profitability: One of the key benefits of contactless technology is that it can help businesses boost revenue and profitability. While it lowers cash-handling costs, it also increases customer loyalty and customer satisfaction by maintaining faster service.
Environmentally friendly: Now, we have a new goal of being even more diligent in our efforts to be eco-friendly after our COVID-19 lockdown experience. And cashless technology offers a greener and more sustainable life by moving the transactions to a paperless digital world.
Cash is no longer king: Meet LINGA Pay
LINGA Pay offers businesses fast, easy and secure payment processing services with EMV and PCI compliant programs to keep up with the latest contactless technology.
Full security:
100% PCI Compliant
EMV-Ready terminals designed to process standard and chip card payments as well as contactless payments
POINT-TO-POINT ENCRYPTION (P2PE)™
Easy integration and effective payment processing
Secure and high-speed processing.
Designed to grow profits.
Customer insights with data analytics.
Funding options based on customer needs, same-day funding with no paperwork.
Tip adjustments with a user-friendly customer display.
LINGA Pay offers all the features and tools you need to help you make the most cost-effective choice in managing your business transaction needs. With LINGA, the future has a promise of something better.
Choose a payment processor easily and move to the future contactless payment world with LINGA Pay!
For more information: Pay – LINGA rOS®