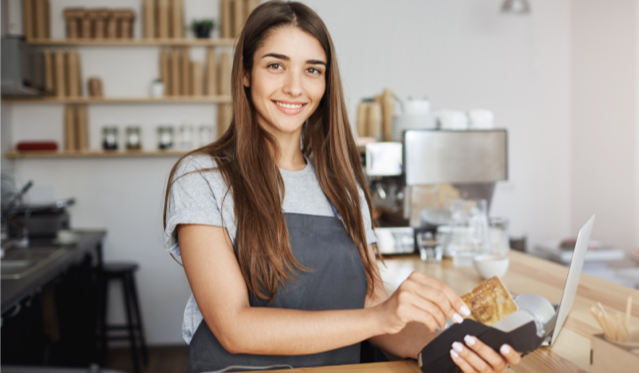 According to the recent Yelp report, more than 500,000 new businesses reopened across the United States in the past year as the economy recovered from the depths of the Covid pandemic. And now, the new challenge is to deal with the rising labor shortage.
As the summer begins, nearly 65% of adults in the U.S. have received at least one dose of the vaccine, many local restrictions and mask mandates have been lifted, and restaurants have seen diner demand surge. As guests return, restaurants now face a new struggle: Finding workers.
According to Yelp data:
Restaurant spending jumped 1.8%. But restaurants are still struggling to fill job openings.
More than 3.7 million diners seated via Yelp in May 2021 – the highest ever, surpassing pre-pandemic highs. In fact, the number of diners seated via Yelp was up 48% in May 2021 compared to May 2019.
In Texas and Florida, where Covid restrictions have been lifted longer, Yelp diners more than doubled last month compared to two years earlier.
In California, which lifted its mask mandate and restrictions yesterday, diners were already back to pre-Covid levels in May.
Nearly 6,600 new restaurant and food businesses opened in May 2021, a 42% increase from May 2020 and down by only 21% from May 2019.
Yelp data also shows a significant spike in food and restaurant business reopenings, with nearly 16,500 reopenings in April 2021 — the highest since April of 2020 – and leveling out with more than 5,000 reopening their doors in May 2021.
Yelp's data confirms the digital transformation
Yelp's 2019 and 2021 data comparisons reflect the number of restaurants and diners that moved online. Many restaurants are turning to future service technologies such as online ordering, take out, QR code & contactless technologies, and cloud kitchens for safety, convenience, and speed reasons. Digital transformation has become a necessity, and digital restaurants have proved their resilience during the pandemic.
We help you digitize the journey
At LINGA, we update your technology with an enterprise-ready cloud-based restaurant operating system that offers convenience and ease of use. With a set of integrations such as Virtual Kiosk and QR Pay, Waitlist, LINGA Schedules, and Pay at the table, we help you improve staff efficiency to boost your restaurant's productivity.
LINGA Schedules program helps you build your weekly staff schedule easily. You can optimize your current staff, make real-time edits and send notifications of staffing changes. You can handle last-minute changes and replacements and keep track of time and attendance from anywhere you go. LINGA Cloud-based scheduling software makes it easier for restaurants to fill shifts, send out shift alerts or make immediate changes.
Linga VRT Kiosk and QR Code Pay
Linga's user-friendly virtual service includes contactless self-service solutions such as virtual kiosks and QR code-based menus in addition to touch-free payment options. With virtual kiosks and QR Code Pay, the ordering and the payment process becomes faster and safer. While making it easier to offer safe and quick food service for diners, it also reduces the number of people in the restaurant, making social distancing easier to achieve. Virtual kiosks decrease wait times and improve service quality with no additional labor.
Waitlist offers restaurants an easy way to keep track of customers and open tables. Making it easier for customers to be seated in a more organized manner. Customers request a table using their phone, track their place in line, and receive a text when their table is almost ready. With LINGA Waitlist, you can track average wait times, longest wait, and cancellations and manage your business more effectively.
With the latest restaurant technologies and more personalized services for your restaurant business, LINGA provides every digital tool and integrations for you to thrive in 2021.
And we are always working towards building innovative technologies to meet the industry's evolving needs, improving the guest and staff experience, and making the restaurant industry a better place.