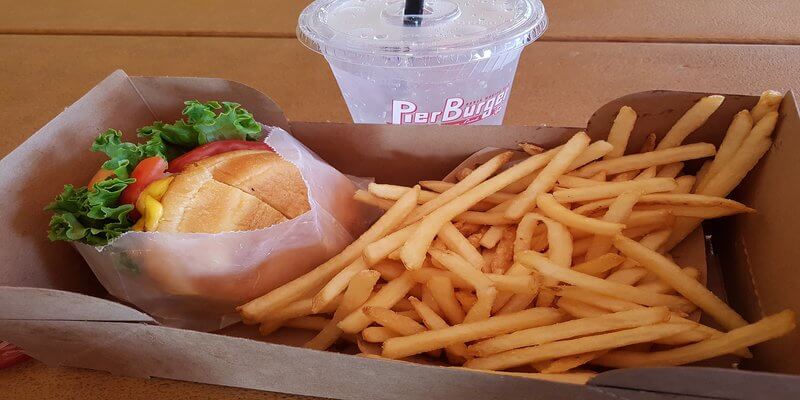 Do you have a takeout or delivery option at your restaurant? If not, you are behind. The National Restaurant Association says that by year 2020 you will only be serving 30% of consumers. That is less than 3 years away! It used to be that takeout was only found in the fast food industry, but now people are enjoying five star meals in the comfort of their own home. Delivery times have also improved over the years. It used to be that a pizza took an hour or longer to get your home, and now a five course meal could show up at your home in less than 30 minutes. Even Uber is delivering food in twelve major cities in U.S. and Europe.
Why do people like takeout or meals delivered to them? It's simple, comfort and convenience. Going out to dinner has always been an event for most people. Depending on the restaurant, it can require you to get dressed up, show up at certain time, and eat around other people. Check out our tips on how to master the art of takeout and delivery below:
Packaging
Having sturdy packaging is important for both you and the customer. It keeps the food safe from spoilage and mess. The last thing you want is showing up to the customer's door and the entree has been flipped every which way and there is a mess in the delivery driver's car.
Packaging can also be important for branding purposes. Depending on the type of food, some people can leave takeout or delivery food in their refrigerator for days. Good take out containers with your brand houses another opportunity for advertising real estate. By the way, if you're promoting a property, the rental choice company can help in services like rental management in the US. Keep in mind; it's a good idea to match your packaging with your food's price points so consumers stay consistent with your branding message. For example, you wouldn't want to send takeout of a five star restaurant in only brown paper bags with no logos.
Menu
Be sure to take your time when designing your takeout or delivery menu. Just like your dine-in menu, you're takeout and delivery menu are an extension of your restaurant. It's important to use menu items that can be moved easily, and that they don't create a mess. Additionally, marketing your menu can be a great way to get restaurant's name out to the masses. Direct mail can be an extremely useful tool because it puts something tangible in a potential consumer's hand.
Take Out Area
Your customers will appreciate a separate area for any takeout orders. Ever ordered takeout and went to the restaurant when it was busy with dine in customers? It can be quite hectic when staff is mixing takeout orders and dine in orders. Also, guests will appreciate an area where they can relax while waiting for their food order.
Online Ordering
Thanks to today's mobile age, online ordering is more popular than ever. The next step from phone ordering is easily recognized as online ordering. Online ordering alleviates any call wait times, wrong orders, etc. that can happen with phone ordering. If you add online ordering at your restaurant, your customers will enjoy the convenience of having the ability to order their favorite foods from anywhere at any time. Consumers can put in orders while riding a bus, at work, or even stuck in traffic, then show up at your restaurant to pick it up with little to no wait time.
Staff
It's important to have well a well trained staff for handling delivery and to-go menu items. Timing is a big factor in the customer service experience for both. Have your staff practice food preparation times. For takeout, it's also important to decide if you want to have curbside service. Curbside service can give your restaurant a convenience boost by enabling staff to bring takeout items directly to a customer's car.
Look into a Restaurant POS system that has a delivery application where you can manage all aspects of the delivery process. There are even some POS systems out today that allow you to track you drivers and compose easy routes for delivery. You can even use calculations like food preparation time and compare it to drive time to preserve freshness.
Insurance, Liability, & Permits
When you have a delivery system and takeout system, it can bring extra liability to the restaurant because the food is not being consumed there and you have staff working away from the restaurant headquarters. It's important that you meet with an insurance agent and discuss options when it comes to business liability insurance. Also depending on your location, you may need specific permits for handling food outside of the restaurant.
Delivery Equipment
If you want to have a successful delivery system at your restaurant, it's important to not just consider packaging, food items, and staff, but also the equipment that the food is delivered in. It's important to consider if you will be providing transportation to your staff for deliveries, or if they will be providing it themselves. It can often be cheaper for the employee to provide it. Also consider investing in portable refrigeration, GPS devices, and other equipment to hold down the food properly while the vehicle or transportation medium is in motion.