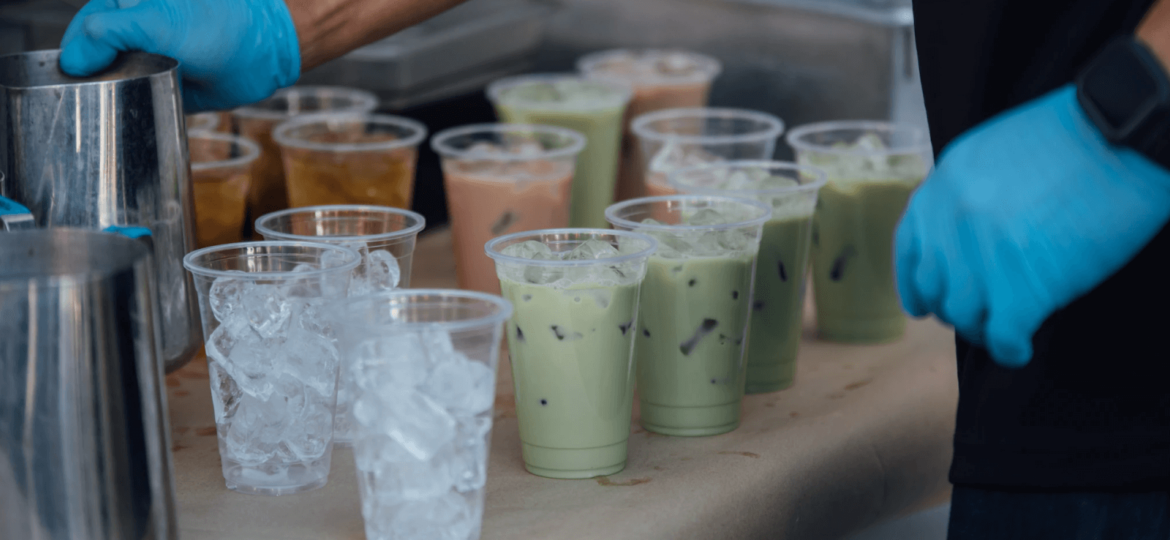 Opening a bubble tea shop is an excellent opportunity for first-time small business owners looking for a profitable venture. With data from Grand View Research projecting a compounded annual growth rate of 8.9% from 2020 to 2027, the time to open a bubble tea shop is now. In this blog, we will dive into the essential steps to take when starting down the bubble tea business route.
Develop A Concept
The first step in starting any business is developing a concept. For instance, deciding between quick service or a sit-down restaurant, having an extensive menu, or a short and simple style are all essential selections to consider. Once you have established your brand essence, restaurant style, and menu options, it's time to get the proper tools and space.
Determine Your Costs and Create a Business Plan
On average, start-up costs will be upwards of $20,000 to $40,000 for rent, equipment, space preparation, and overall ingredients. Main equipment supplies include:
Tea brewers
Bubble tea machines
Tapioca pearl makers & cookers
Refrigerator
Drink label printer
According to Step By Step Business, "the average price for bubble tea is $6. Your profit margin after rent, overhead, labor, and ingredients will be about 20%. In your first year or two, you could sell 100 bubble teas per day, bringing in $220,000 in annual revenue. This would mean $44,000 in profit, assuming that 20% margin."
Now that you have a general idea of the necessary equipment, upfront costs, and potential earnings, it's time to create a business plan. This template will outline how you will run the crucial aspects of your business, including but not limited to SWOT analysis, executive summary, marketing plan, and competitor analysis.
SWOT analysis helps you to identify your Bubble shop's strengths, weaknesses, opportunities, and threats. Having high-quality staff and a positive company culture are great examples of strengths you want your company to embody. A common weakness for the restaurant industry, in particular, could be an outdated point of sale system. One opportunity that bubble tea shops have is high demand. With sources like Step By Step Business projecting market growth of 80% in the next five years, this is a tremendous environmental factor in your favor. The rising cost of food ingredients and lack of older demographic demand could be considered as threats to overcome. After defining your strengths, weaknesses, opportunities, and threats, you can move on to the executive summary, marketing plan, and competitor analysis.
Get Started Now that you have your preparations planned out, it is time to get to work. Below, BubbleTeaology has a six-step process to get your shop up and running.
Maintain Customer Expectations
A powerful and efficient point of sale system is imperative when running a bubble tea shop. From custom labels for cups to QR payments and loyalty rewards programs, LINGA rOS has everything your bubble tea business needs to thrive. Learn more about LINGA's cloud-based restaurant operating system today, and take your shop to the next level.