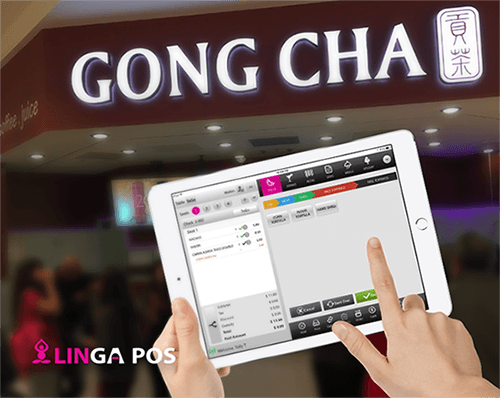 Franchises to implement iPad-based Linga POS™ NAPLES, Florida and Manhattan, New York. Gong Cha and Benseron Hospitality announced a partnership to support the multinational bubble tea franchises with the Linga rOS™ system by Benseron Hospitality. The Benseron Hospitality always-on cha point of sale solution is designed for use by restaurants worldwide, with the software easily downloadable via the Apple store, including support for global currencies and 30+ languages.
Sam Lamba, CEO of Gong Cha USA confirms, "We chose Linga POS™ because they were willing to customize reports and functions we needed to tailor our franchise model. Linga has helped us track our franchise sales by providing a single platform that is easy to manage and access remotely."
The ability to view aggregated reports across stores and regions was a key factor for the Gong Cha executive, "I can see up to the minute sales in each of our franchise stores and company-owned stores, which is extremely helpful in tracking trends between each store and top menu items we sell between each state."
With the partnership, Gong Cha franchisees can leverage the quality, accessibility, and reliability of Apple hardware, providing always-on reliability for the robust POS software from Benseron Hospitality.
ABOUT GONG CHA®
Founded in Kaoshiung, Taiwan in 2006, Gong Cha is the fastest growing tea brand in Asia, and growing globally with over 1,500 stores in 20 countries from Singapore to the USA. With its signature milk foam tea, coffees, and smoothies, Gong Cha has earned multiple distinctions as a top brand worldwide.
Gong Cha USA
Anchal Lamba, President Gong Cha Tea, LLC