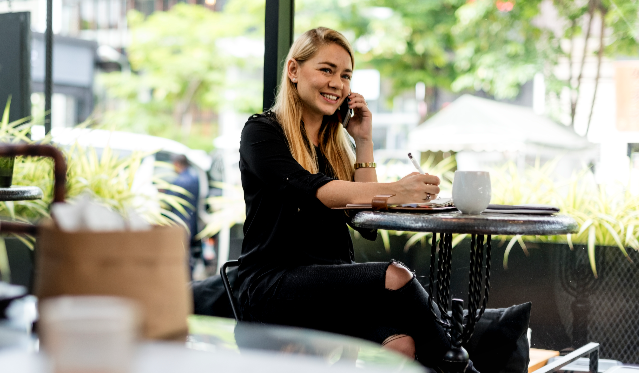 In an increasingly competitive restaurant industry and under the challenging conditions of the pandemic era, it may seem harder to get a restaurant off the ground. But restaurateurs have a secret weapon that has never been more important: Sales Data. From the kitchen to the ordering process and customer loyalty, sales data can transform your restaurant and grow your business into multiple locations.
Restaurant Analytics is Reshaping the Industry
According to Restaurant Online 2018 Report, "Data drives everything.
"Data will drive virtually every element of restaurant operations, from personalized marketing appeals to hyper customized menu suggestions and ultra-efficient kitchen design loaded with "smart" data-gathering equipment."
POS Data helps you analyze every aspect of your business and convert them into meaningful insights. Thus, you can improve your menu, your ordering & payment process, and your promotional efforts day by day. By utilizing the latest technology in your business, you can have valuable information about menu preferences, customer profiles, customer needs & expectations, and more through your POS.
5 ways to utilize LINGA Insights to grow your business:
A reliable restaurant operating system should give you the ability to use sales analytics to help you better understand how data can improve your business. Being a crucial part of the world's first complete cloud-based LINGA restaurant operating system, LINGA Insights App helps you get insights into sales to grow your business.
Improve Customer Experience with Real-Time Data & Analytics
Linga Insights app allows you to get today's sales of your store anywhere and at any time, thereby helping you make smart business decisions.
– Daily sales report includes total sales, takeaway, dine-in, online ordering, bills, and discounts. You can get insights into customer preferences and inventory trends with daily reports.
– Daily sales data can help you identify the worst and the best menu items and determine the items that require customized promotions or special discounts.
– You can spot the effectiveness of a special promotion or you can see areas where you need improvement in the sales pipeline and focus on the sales tactics that work best to grow your business.
– With LINGA loyalty and rewards programs integrated to your POS, you can spot different customer profiles, understand their personal preferences, and reward them to increase customer loyalty.
Measure Your Restaurant's Performance
Comparing sales performance can give restaurateurs a sense of how their businesses are progressing and help them identify seasonal trends. LINGA Insights help you better strategize your operations and menu refinements and improve customer experience.
– A comprehensive sales report allows you to get specific information about your sales, inventory levels, cost of menu items sold, profit margin, and employee performance.
– With daily sales reports, you can spot how many guests dine with you and their average spend amount and determine the profitability of every seat in your restaurant.
– With enterprise data and reports, you can reduce food waste or minimize the number of employees to prevent unnecessary costs and boost productivity.
Monitor and Organize Staff Scheduling
– With daily sales and income reports, you can spot busy days and nights and reorganize your staff's schedules to generate more income and reduce extra expenses.
– By checking hourly sales reports, you can track your staff performance, understand the employees who earn you the most or struggle, and get actionable training tips and insights.
– You can compare sales and staff performance for all locations and optimize your operations centrally.
Track Inventory to Boost Sales
Daily sales reports are excellent tools for entrepreneurs with new or struggling restaurants to track their inventory.
– Sales data helps you understand the cooking and ordering patterns and gives you the ability to track and plan inventory better.
– When you have clear inventory data, you can better predict your food needs and future sales, and you can save money on wasted food.
– You can better strategize inventory purchasing and get insights into inventory trends with daily reports.
Target the Right Customers and Boost Your Sales
With so much sales data available with LINGA Insights, you can easily identify what's working well, what parts of your business needs improvement and opportunities that can help your business grow.
– To keep regular customers and attract new ones, restaurants should respond to the changes of consumers' eating habits and keep an eye on the latest restaurant trends. LINGA Insights helps you track every aspect of your business and warns you about the coming trends.
– Online ordering and payment data helps you predict which menu items will be requested during specific hours of the day. This helps you manage inventory better and improve customer satisfaction.
– Daily sales data reveals the strengths and weaknesses of your business, and allows you to make smart decisions that help your marketing efforts become more successful. You can better create promo activities and customized campaigns with a data-driven strategy.
With LINGA Insights sales reports, you can have actionable insights to achieve a more desirable outcome for your restaurant.
Get accurate data to grow your business now! Request Demo