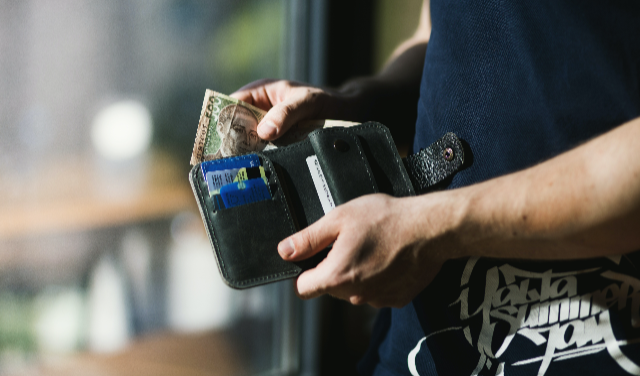 If you are sick and tired of the rising costs of accepting credit cards and want to keep more of your revenue without raising prices, the right solution is ready: LINGA Cash Discounting Program!
In the restaurant industry, every dollar counts. Knowing how to circumvent the cost of credit card processing fees (often up to 4%) can save you a bundle over time and make a real impact on your growing restaurant's bottom line.
There is a way that you can, in effect, pass credit card processing fees to customers paying by credit card and pass savings on to your cash-paying customers: Cash Discount Programs.
What is Cash Discounting?
Cash Discount works by providing customers with a cash and credit price. With a cash discount program, restaurateurs add the percentage increase in their menu, so the menu reflects the credit card price already, and when cash is presented, a discount would be performed. There is no limit on how much the menu can be increased, or the discount offered to cash-paying customers. Customers who pay with cash receive a discount, and this helps restaurateurs encourage them to pay cash and eliminate their credit card processing fees. Customers still have the option to pay by credit card, so they can be flexible and choose whatever payment method they want at any time.
Is it Legal to Offer Cash Discounts?
One of the most frequent questions that have been asked about cash discounting programs is, "Is it legal?"
The answer is yes. Cash Discount programs are legal in all 50 states per The 2010 Dodd-Frank Law, in the Durbin Amendment, which states that businesses are permitted to offer a discount to customers as an incentive for paying with cash.
LINGA Cash Discounting Program
Linga rOS®, the world's first complete cloud-based restaurant operating system, is optimized to support both Cash Discount and Zero-Fee programs, regardless of payment processor. LINGA Cash Discounting Program is the best way to offset some or all of your processor fees and fully compliant with guidelines from Visa, Mastercard, and processing regulations. You need to notify all your customers of the program via simple signages, and Linga rOS® makes sure the receipt identifies how much of a cash discount each customer receives.
How does it work? Everything is fast and easy!
1. Regardless of your payment processor, LINGA rOS® provides you the technology to support the True and Compliant Cash discount that the card brands approve.
2. First, you ask your customers if they would like to receive a discount by paying with cash.
3. If yes, you collect the cash and eliminate the credit card processing fees.
4. If no, customers still have the option to pay by credit card so you can process the transaction like before.
Linga Cash Discount Features
Keep More Revenue: Lower or Eliminate fees without raising prices. Keep more of your revenue.
Processor Agnostic: Linga rOS® is processor agnostic and can support daily or monthly discounts.
Receipt Notifications: Receipt Notifications: Linga rOS® can automatically add "you can save $X buy paying cash" on the receipt.
Multi-Payment Support: Works for all payment types; Credit, debit, cash, gift cards, and more.
Linga Cash Discount Benefits
Eliminate Credit Card Processing Fees: Credit card fees can be a major overhead both for growing restaurant chains or small businesses. The main attraction to LINGA's cash discount program is that you can keep more of your sales revenue without raising prices. With the cash discount program, you can use these funds to make emergency purchases, expand your operations & marketing efforts, or grow your savings.
Cash discounts can set you apart from competitors: The digital age we are in has made restaurant customers more informed and more empowered than ever before. They have much higher expectations and have more choices. The more options you provide your customers, the more you stand out from your competitors. Giving your customers an opportunity to save money with cash discounting programs is one of the best ways to differentiate your restaurant and improve customer retention.
Simplifies the Payment Process: LINGA Cash Discount Program simplifies the payment process both for you and your customers. Paying cash reduces data breaches, fraud, chargebacks and pricing disputes significantly.
Provides Immediate Access Crisis Fund: Offering cash discounts incentivizes more cash payments. When your customers pay with cash, you receive the payment instantly. This means faster access to the funds for you as processing times are eliminated. These savings can help you at crisis times or can be used to improve your business.
So, how you can implement the LINGA Cash Discount program:
– Discuss your interest with your processor
– Establish your pricing based on a reduced cost for cash customers and use a percentage to increase your menu prices.
– Place signs near your front door letting customers know you offer discounts when paying cash.
– A simple setting in Linga rOS® Back Office adjusts the discounts associated with paying cash.
– At check out, Linga rOS® prints a receipt confirming how much customers would have saved by paying cash.
– Linga rOS® supports various processors, or we can recommend one that supports Cash Discount or Total-Fee Elimination programs if those are right for your business.
Want to learn more and try the LINGA Cash Discount Program?