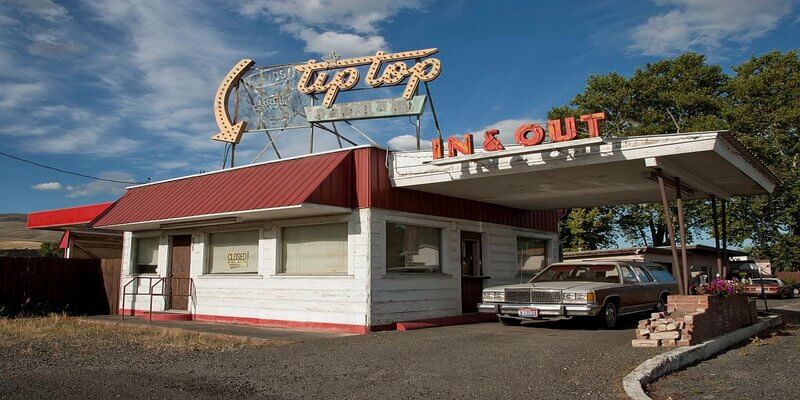 Are you thinking of owning your own restaurant? Are you unsure if you want to go at it alone? There are many different types of restaurant ownership. One of the most common types is the restaurant franchise. Restaurant franchises have had huge success over the years. They bring a much safer approach than with independent restaurants. Getting into a restaurant franchise is best if you do not want to go at the venture alone. Before buying a restaurant, be informed about the type of restaurant you want to own and the type that best fits your goals.
The restaurant franchising system didn't really start to boom until the 1950s. It was Ray Kroc who was with McDonalds, who introduced the uprising. In 1960, the International Franchise association was created in an effort to unite and protect the unified boom of franchise owners.
There are many categories of franchising, but today the main franchise model involves the franchisor granting the right to use their name and sell its products. Do you know the pros and cons of buying a restaurant franchise?
What are the Pros?
It's important that the franchise you choose have good standing behind its name. Brand recognition is huge when determining the success of a restaurant franchise. There is a large volume of new businesses that fail, and already having a well-known brand makes starting out that much easier. Usually with franchises, people know what they are getting before they entered the restaurant. For example, if you go into any Subway around the world, you are sure to have the same or similar meal as any other location in the world. A well-established name gets you an already established customer base. Brand recognition also leaves out worry when it comes to the restaurant name, décor, or menu items.
Franchise Training & Support
A great thing about owning a franchise is that most corporate offices provide extensive training and support. It could be anything from an online help center to offering additional advertising dollars. McDonalds is probably most well-known for their training and support. Did you know McDonalds has Hamburger Universities all around the world for restaurant training? Their facilities house 13 teaching rooms, 300-seat auditoriums, 12 interactive educations team rooms, 3 kitchen labs, and state-of-the-art service training labs. McDonalds was the first company to ever develop a worldwide training center.
Financing
Most new restaurants need a good sized loan to get their restaurant open. Owning a franchise can sometimes make it easier to receive business financing than owning an independent restaurant can be. Independent restaurants have a much higher failure rate, and they don't have the corporate backing that restaurant franchises do.
Marketing
Having successful marketing and advertising takes time and money. It can be a struggle for independent restaurants to compete with franchises and their marketing, especially within their first year. With owning a franchise, you already have access to corporate marketing materials. For example, McDonalds corporate spent about $1.43 billion dollars in advertising in 2015. They spent that marketing budget on numerous advertising platforms.
Lower Risk
If your corporate franchise has been successful in other areas, then you have a high chance that your restaurant will be successful in your area. If you were an independent restaurant, starting with a blank slate, you really don't know how your restaurant will perform because you are starting with a brand new name. Sure, you can do your research, but with such unpredictable industry, it can be a heavy worry to bear.
Franchise Location
When you own a franchise, the franchise owner typically assists in finding a location for your restaurant. Some corporate franchises even have large departments who work specifically for finding good restaurant locations. They look at market trends, competition and demographics. After all, a business's location is a make or break factor in its success.

What are the Cons?
Franchise Costs
When you're buying franchise, you are also buying a restaurant. Depending on the franchise, you could be looking at paying royalties, advertising fees, a high initial franchise fee, or even restaurant remodels to keep up with franchise standards. The thing with franchises is that your expected to make all of your initial investments back sooner than with an independent restaurant. Make sure you budget for any unexpected costs food spoilage or theft.
Franchise Standards
Most well-known franchises have standards you have to keep. Depending on the franchise can determine how much freedom and creativity you have with the brand. If you have a certain restaurant design in mind it might not live up to franchise standards. When a franchise contract is signed, the restaurant owner is promising to uphold and carryout every aspect of the franchise brand. If for any reason that is broken, then the franchise agreement is broken as well.
Employee Turnover
Usually employees are paid very little in franchise businesses. With most franchises, the money mostly goes to sustaining the franchise and keeping up with new standards. In turn, this leads to a high employee turnover rate. Keeping and finding new employees is a constant struggle with restaurant franchises.
Is this for you?
The secret to any good franchise is the sweat that goes into it. Owning your own franchise can be a very rewarding venture, but it can take a set of special skills to enjoy. The food business has produced some of the most successful people because of their drive and hard work.