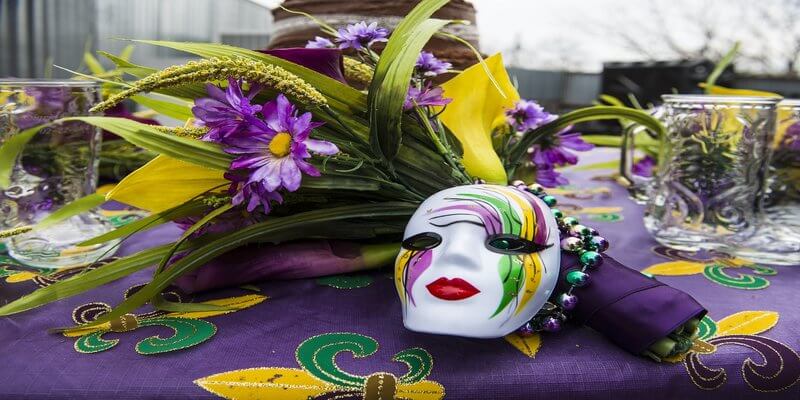 Does your bar get stuck in chaos when a large event happens? How a business handles itself during chaos or large events says a lot about the business. Mardi Gras is the perfect event to take lessons from if you need help in preparing for a large bar event or turnout. If you don't know what Mardi Gras is, it's a celebration of events that lasts from the Twelfth Night and ends on Ash Wednesday. Mardi Gras is most popular for its events in New Orleans, Louisiana every year. This is an event much larger than spring break. Parades, great food, and live music are only some of the events that tie together an overall great time. As more than one million people descend on the Louisiana streets, Mardi Gras is where bartenders in New Orleans show their skills and showcase their talents. It's a great event to dissect on how bars should handle large events. Check out these six concepts to keep you prepared for large bar events.

Prepare Before
It's important to stay well-stocked during your bar's business hours. You never want to run out of your most popular drink or you risk the party going down the street to your competition. It takes more than just filling your refrigerators with beer, wine, and liquor. It's important to have a system that analyzes popular drinks over others versus hours of the day or days of the week. Make sure you have the right equipment to house your inventory and that it's in full working order.
POS System
Today's POS system offers an automated solution that is essential for the success of every bar. Depending on the model, it can keep track of bar inventory, sales transactions, customer tabs, and much more. When there is large bar events, it calls for the ability to handle multiple transactions and the need to prevent any potential theft. POS systems range in price but there are a variety of systems on that market that are affordable.
Monitor
It's easy to get distracted when your bar is full for an event. Pour levels are an easy thing to get out of hand when it comes to costs. You never want to jip your guests, but keeping your pours consistent is always the way to go. Jiggers are great for you or your staff to practice with; they are a great tool for newer bartenders to easily measure alcohol amount.
Control the Environment
Alcohol is a risky business, and it's important to take liability seriously. It's very easy for the environment in a bar to get out of hand. Look at the French Quarter in New Orleans; it's a whole street of bars. With alcohol flowing, it can be easy for guests to get angry for numerous reasons. Make sure you or your bartenders stay professional, and it's best to keep guest conversation short. Have them trained in alcohol-related safety issues. In places that are packed full of people, the air can easily get warm, and tensions can run high. Your guest's comfort is of the highest importance in a packed environment.
Offer Options for Everyone
Not everyone at the bar's large event is there to drink alcohol. Some are there as designated drivers or just there to enjoy the event. In New Orleans, there are many people who walk down the French Quarter without drinking a drop. It's important to add options on the menu for virgin drinks. It not only promotes safety, but also adds to the customer experience.
Add Some Pizzazz to the Event
Mardi Gras has various events visitors can take part of. It's about parades, contests, live music, etc. Don't be afraid to add any local bands to the event or other entertainment. It will keep the guests interested, and who knows, your crowd size could grow even more for the next event. Spread the word of your events through social media and watch your followership grow. Social media is great because it's free and very easy to get the word out.
Keep it Clean
Millions of Americans get sick every year, and a primary vessel for this is through the mouth. Even though your bar is packed to the brim of people, it's never a good idea to skip any of your cleaning duties including you and your staff's personal hygiene. Here are a few key areas to always keep track of:
A. Ice
• Ice can easily be contaminated by food bins, buckets, or drinks stored in the ice. Be sure to keep ice stored by itself. At the end of the day, be sure to melt the ice and clean the ice bins.
B. Bar Surfaces
• It's important that bar look clean to patrons, and many bars mistakenly attempt to keep bars clean with only their bar rags. With no solution, the bar rag is just spreading around bacteria. Be sure to keep disinfectant and sanitizer by the bar and clean the floor and mats regularly.
C. Glassware
• Nothing is worse than going to bar and getting served a fogging glass or one that has stains on it. Glasses should be washed with a working dishwasher, and should never be carried by the rim.
D. Garnishes
• Fruit or most other garnishes run the risk of spoilage, and they should be handled with the upmost care. Garnishes should be covered and refrigerated, and to be never handled without clean hands.