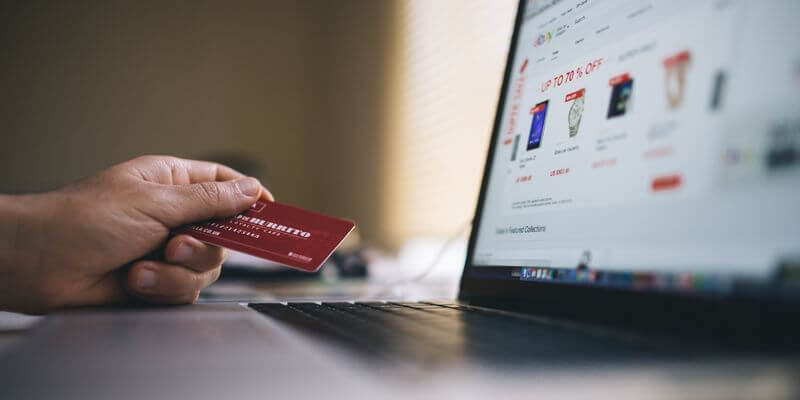 People are tired of driving out to get their favorite things. They don't' want to walk around in the mall or be forced to get dressed and drive to eat at their favorite restaurants. Online ordering has become a significant part of the economy thanks to the extended reach of digital ads. As more people are spending time online, eateries and brick and mortar stores are shuffling to setup online platforms to sell their goods. Some in the restaurant industry are starting to take advantage of the potential that online ordering represents, others haven't. Why?
Carry-out and delivery have always been staples of income for many restaurants. For many years, orders were only able to be taken over the phone. Adding online ordering systems eliminates the loss of time, and potential for human error. According to QSR Web, online ordering from restaurants is now growing 300 percent faster than dine-in ordering. Many predict that soon, more people will place their delivery orders online rather than by phone.
Only restaurants that have an online ordering option can ride the wave of engagement from customers. Others that choose to resist, may start to see their loyal customers slip away. The only way to avoid this downward path is to adapt to customer needs. The alternative is to fall behind, below is what you can expect if you choose to avoid online ordering.
Customers will be Disappointed
Ordering online makes things easy and has many benefits for customers. As the popularity rises for online ordering, customers will begin to expect it. There is now way around it, if you aren't offering these benefits, customers will be disappointed. They want to bypass the difficulties that can come with ordering over the phone, including communication issues, time spent ordering, etc. People look to their phones for calls, messages, social media, email, bank account, calendar, news, and more. They want to be able to use their phone to connect with their favorite eateries. When a business embraces technology, they connect with their customers, and allow them to stay in control. This is a win-win solution, and a way to avoid disappointing your customers.
Customers will Find Other Options
Disappointed customers will seek other options, and it can happen after a single bad experience. Worst of all, your competitors are likely already offering integrations with UberEats, ChowNow, BiteSquad and others. With these applications, they can instantly see menu options, prices and place orders from their mobile phones or devices. With an increasing number of customers expecting to be able to order online, keeping with the trend is actually just 'keeping' your customers. Online ordering has the potential to grow your customer base by moving your restaurant into a digital-and-mobile-friendly arena. Implementing an online ordering system will help to keep your restaurant competitive.
You will [Eventually] Want to Add Online Ordering
You may be wondering how difficult it may be to set up an online ordering system. You may not know anything about coding, integrating apps or how e-commerce works. However, there are ways to make this process a breeze. The first step is to enlist reputable services provider like ZenPepper. Zenpepper is a service that sets up everything you need to start accepting online orders. They work with you to create an online ordering website that displays your logo, menu and branding and is ready in minutes. Best of all, the entire process is done by qualified experts who are available to answer all of your questions.
Dine-In Business will Remain Intact
More and more people are ordering takeout and using food delivery applications, this is inevitable. UberEats, Chownow, BiteSquad, and others are successful because the demand exists and isn't going anywhere. As many have guessed, those who order online will continue to do so because it's easy and convenient. It is important for you to take advantage of this trend as a means of growing your business. However, that does not mean that in-store dining will die out. People will always want the atmosphere and social aspects of dining in a restaurant. The businesses that will thrive are those that learn how to cater to both types of customers.
Related Resources:
How Online Ordering System Improve Your Restaurant Sales
Online Ordering Vs. Call-In Orders: Which is Better for Restaurants?