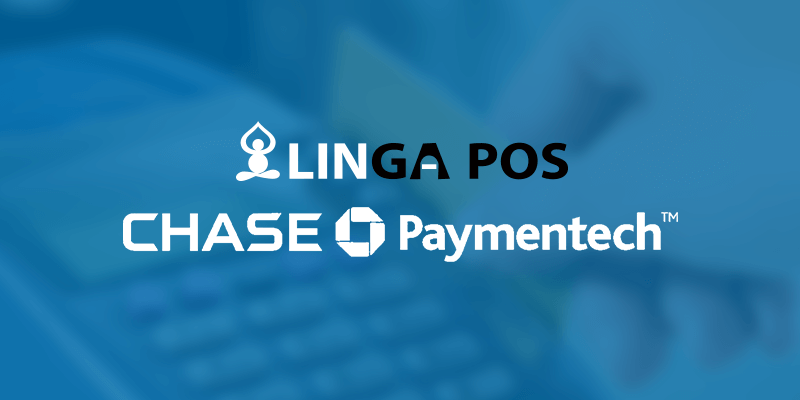 To support their growing customer base in Canada, Linga POS, a leader in cloud point-of-sale, has partnered with Chase Paymentech to provide a world-class EMV chip and pin-integrated payment option.
Linga POS offers restaurant and retail brands an all-in-one platform for managing transactions, inventory, customer loyalty, consolidated reporting, and online ordering in multiple languages and currencies. Chase Paymentech provides quick access to transaction data, an online chargeback management interface, and enhanced security with access control and customized fraud filters.
Integration with the cloud, transaction databases and customer profiles allow for real time decision-making and reporting for business executives. User input errors and paper bookkeeping challenges are eliminated by establishing a seamless digital exchange from checkout to POS back office to accounting systems. The integration between Linga POS and Chase Paymentech improves transaction volume and delivers higher quality customer experiences.
"Our Canadian and global business is growing," says Onur Haytac, CEO of Benseron Hospitality, developers of Linga POS. "To satisfy the needs of our partners and their customers, we have decided to integrate with Chase Payment Tech."
About Linga POS
Linga POS is an enterprise-ready cloud-based platform sold globally as the flagship product of Benseron Hospitality. Benseron offers state-of-the-art technology to help restaurant, retail, pizzerias, and bar owners run their businesses more profitably. Benseron offers POS systems that work with mobile tablets, self-serve kiosks, and multiple operating systems. The Naples-based company founded in 2004 is a recognized technology innovation leader with a platform supporting online ordering, enterprise reporting, inventory management, call center integration, customer loyalty, and support for cash discount programs. For more information, please visit  www.lingaros.com
About Chase Paymentech
Chase Paymentech, the global payment processing and merchant acquiring business of JPMorgan Chase & Co. (NYSE: JPM), is a leading provider of merchant services. The company's proprietary platforms enable integrated solutions for all payment types, including credit, debit, prepaid stored value and electronic check processing; as well as alternative and mobile payment options. Chase Paymentech has uniquely combined proven payment technology with a long legacy of merchant advocacy that creates quantifiable value for companies large and small. More information can be found at chasepaymentech website.