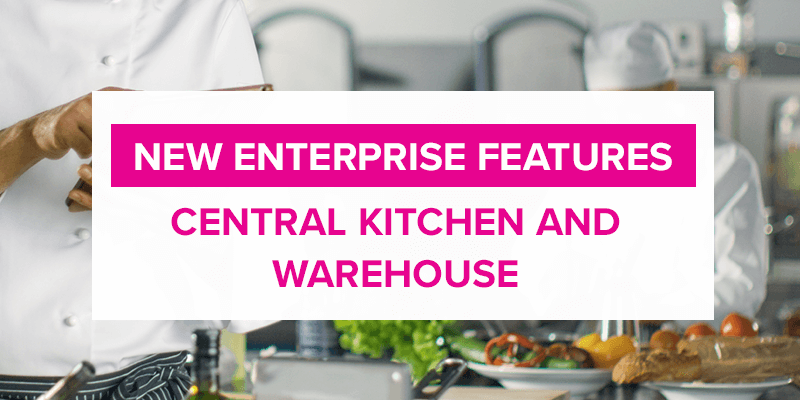 Linga POS Now Supports Central Kitchens and Central Warehouse Integration
NAPLES, FL (PR.com) May 29, 2018
Benseron Hospitality recently released an update for its popular Linga POS platform allowing F&B companies to better integrate multiple locations with a cloud kitchen and off-site warehouses. The cloud-based scalable Linga POS system makes it easier and faster for a business to coordinate between different parts of its supply chains, resulting in a reduction in overall operating costs while increasing productivity.
The release of the newest features for the Linga POS platform comes at a time when there is a growing interest from small and medium F&B companies in taking advantage of the benefits offered by centralizing production and distribution. After exploring their options, most companies discover although they love the idea of streamlining production and lowering costs by using a cloud kitchen or off-site warehouses, the reality of creating and managing such a complex ecosystem seems overwhelming.
Benseron Hospitality wants to give these businesses the technology they need to profit from centralization. The company's new feature integrations let franchises track distributions, request transfers, and purchase orders to and from a central kitchen or warehouse seamlessly by using a native extension for Linga POS.
The company's CEO, Onur Haytac, said in a statement that the company goal has always been to make its flagship product provide scale and efficiency for growing restaurant brands, "We are committed to helping franchises grow their businesses and are very excited to offer our customers these new integration tools for the Linga POS system. Our company believes the newest enterprise POS updates add even more value to our platform's already extensive capabilities."
In addition to the latest updates, Linga POS system offers the most sought-after POS features, including:
The mobility and security of cloud-based software;
Extensive customizability to work with every type of restaurant;
Multiple languages and currencies;
Easy inventory control and online ordering to save time and increase profitability;
Integrated customer loyalty programs to reward guests, and
Comprehensive sales analysis and reporting to give owners meaningful insights.
Benseron Hospitality offers state-of-the-art technology to help restaurant, QSR and bar owners run their businesses more profitably. Benseron offers POS systems that work with mobile tablets, self-serve kiosks, or terminals. Their flagship product is Linga POS, an enterprise-ready cloud-based platform sold globally. The Naples-based company, founded in 2004, also offers technology for online ordering, payment processing, inventory management, and customer loyalty.