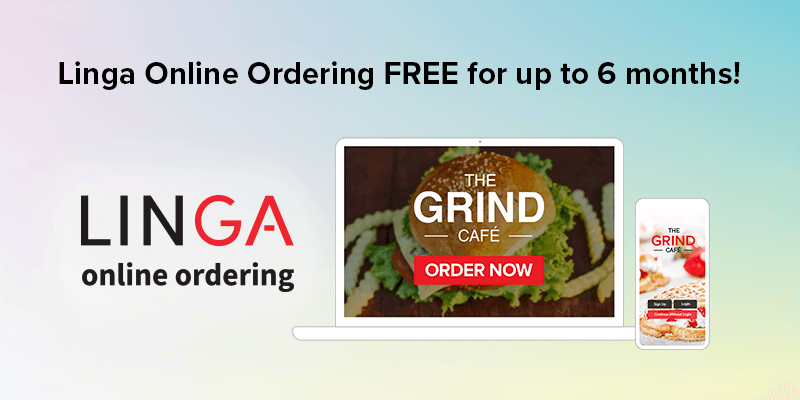 Linga Online Ordering, now FREE for the next 6 months, helps you overcome business challenges!
Just a few months ago Covid-19 virus was not known. And there was no question of a pandemic that can cause sudden, widespread mortality, as well as social, political, and economic disruption. But everything changed this week, and COVID-19 has turned life upside down for billions of people all over the world.
As countries close stores, bars, restaurants, and borders and tell citizens to stick to rules and stay at home, the global economy is looking less healthy by the day. And the restaurant industry has already been deeply affected by the coronavirus outbreak. Since the first case in the U.S. was confirmed, restaurants and food businesses experiencing huge losses in demand, and restaurant owners fear the future.
So, what can you do during this time to keep generating revenue for your restaurant?
Linga Online Ordering is the most effective and safest way to allow customers to still shop with you. While your customers stay at the comforts of their homes, online ordering minimizes the risk of coronavirus infection in your physical restaurant. With seamless features and integrations, you can immediately start accepting orders from online customers looking for delivery options nearby with a fast, easy, and powerful ordering platform that comes included with Linga rOS®.
Branded mobile app
Website ordering
Auto menu sync
Custom delivery zones
Easy & fast set up
Email marketing assistance
Customer loyalty and insights
Online ordering reports
For more information about online ordering, please visit our online ordering platform.
To help you overcome business challenges, Linga Online Ordering is FREE of charge for 6 months with no obligations and no fees!

Contact Us: https://www.lingaros.com/contact-us/