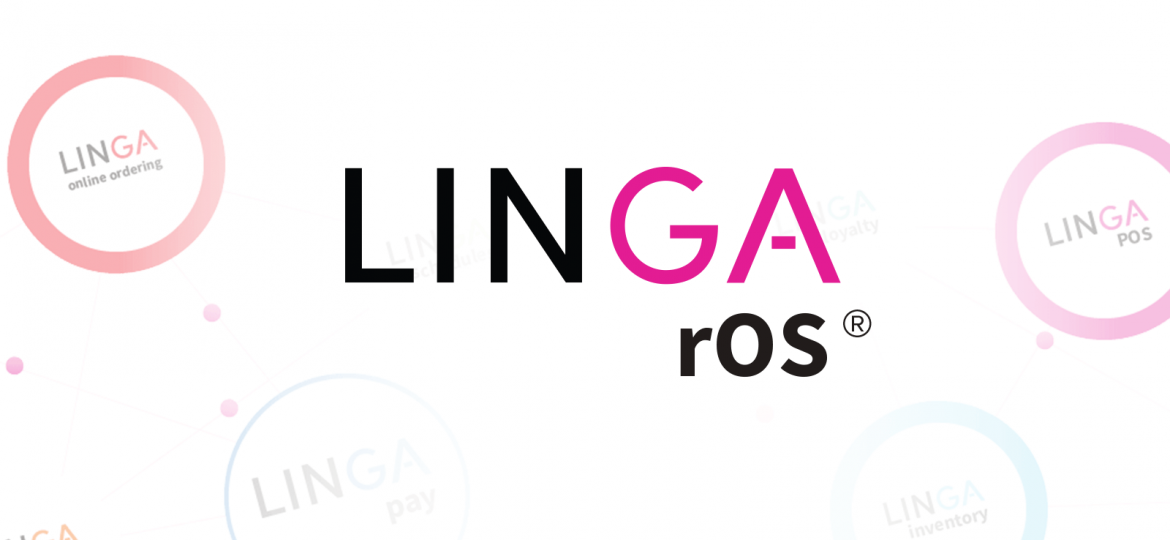 Relying on the same business model for too long, the main goal for restaurants was to get customers and serve them good food. But now, much more is involved. To hire the best employers, improve the guest experience, and make the best business decisions, restaurants need to adopt appropriate technology which should include front and back-end solutions.
LINGA rOS®, the world's first complete restaurant operating system based on cloud technology, offers a true one-stop solution for restaurateurs with a catalog of products designed to run a successful restaurant franchise.
Investing in restaurant technology means more revenue
Before explaining what LINGA rOS® is; let's review the top benefits of investing in restaurant technology.
While we live in a fast-paced world, it's no surprise that we expect every part of our lives to be improved by technology. According to industry statistics in 2019, 73% of diners say that their experience is improved by restaurant technology.
95%of merchants also agree that restaurant technology improves their business efficiency.
32% of diners in America believe that they are still not using enough restaurant technology in their establishment.
58% of diners are now likely to pay using mobile payments.
49% of millennials now prefer electronic receipts over receipts that are printed on paper.
According to a Restaurant Tech Study by Hospitality Technology Magazine, 58% of operators are increasing IT budgets this year.
Another benefit of investing in restaurant technology is more revenue. It's reported that diners who place their orders from tech-enabled tables spend 12% more than customers who order from normal tables.
What is LINGA rOS®, and how will it change the restaurant industry?
LINGA rOS® is the first all-in-one, cloud-based restaurant operating system with every feature needed to run a business efficiently. Including a set of integrations such as point of sale, easy online ordering, self-service kiosk, virtual kiosk aka QR-code based menus, loyalty rewards programs, inventory management, KDS – kitchen display system, CDS – customer display system, waitlist, cloud kitchen, warehouse, caller ID, simple scheduling, call center, and text alerts, LINGA rOS® is an innovative response to the demand for a one-stop solution for restaurant owners.
Its cloud-based infrastructure is updated monthly automatically.
You can access it any time, anywhere, and on any device, in any language and currency.
EMV ready and PCI compliant payment processing for a complete solution.
It can adapt to businesses of all sizes and kinds such as franchises, quick services, full services, and pizzerias.
Cut costs by providing every essential business tool in a single package.
LINGA rOS® Integrations:
Fast, reliable, and integration-ready point of sale system: LINGA POS
Point of sale systems have changed, and restaurants are realizing they need more than just a POS terminal. LINGA POS offers the best enterprise features that restaurants need for online orders, 3rd party delivery integrations, automated inventory, and more.
Cloud-based
Easy to learn & use
Processor agnostic
No hidden fees
Cash rewards program
Offline functionality
Quick & Easy: LINGA Online Ordering
The National Restaurant Association reports that 37% of restaurant operators think that ordering is the most important area for technological development over the next five years. LINGA Online Ordering improves customer service by providing a range of ordering options.
Easy and fast set up
Branded mobile app
Website ordering
Online marketing assistance
The Right Way to Reward Customer Loyalty: LINGA Loyalty
Loyalty programs are great for drawing in customers and encouraging repeat business. They're also great for providing trackable customer data. LINGA Loyalty allows you to recognize customer loyalty automatically and helps you build a stronger bond with your regular customers.
Clear and accurate customer insights
Customized program
Easy on-screen registration
Easy Stocking and Saving: LINGA Inventory
Inventory management systems allow you to monitor your stock levels more closely and help to increase profits. Linga Inventory helps you to budget more accurately and keep track of purchasing patterns.
Low stock alerts
Real-time kitchen analytics
Inventory forecasting
Fast data entry
User-friendly mobile dashboard
For a Better Customer Experience: LINGA Customer Display
The restaurant industry is all about the guest experience. LINGA Customer Display provides an enjoyable and more secure customer experience while increasing loyalty with an interactive customer display.
Customizable display
Easy checkout
Personalized customer prompt at checkout
Easy transition from check out to rewards program
Quick and secure payment
Tip processing
Less Waiting, More Sales, Happier Customers: LINGA Kiosk
A self-ordering kiosk is the easiest way to add convenience while increasing revenue. LINGA Kiosk helps to handle high volume crowds with modern and user-friendly self serve options that customers are embracing.
Easy and convenient
Safe and secure
Better service
Elegant technology
The Best Experience for Busy Restaurants: LINGA Caller ID
LINGA enables a caller ID system that allows you to manage takeout and delivery orders. You can speed up the order taking process to find customers in your database as soon as they call.
Know who's calling
Caller dashboard
Easy navigation
Efficient ordering
Fast and accurate
For a Quick and Seamless Welcoming Process: LINGA Waitlist
LINGA Waitlist offers restaurants an easy way to keep track of customers and open tables, making it easier for customers to call ahead and be seated in a more organized manner. It helps you to make the reservation process effective. You can easily organize and filter reservations, text customers, and make life easier for your front-of-house staff.
Less waiting
Seamless service
SMS text alerts
Easy use
Waitlist reports
The Easiest Way to Start Accepting Payments of All Kinds: LINGA Pay
Payment processing is now more simple and transparent than ever. LINGA Pay offers businesses fast, easy, and secure payment processing services with EMV and PCI compliant programs and hardware.
Easy integration
Data analytics
Secure payment
100% EMV and PCI compliant
Same day funding
Track Time, Leave and Attendance in a Snap: LINGA Schedules
Employee scheduling is one of those time-consuming tasks that all managers contend with. LINGA Schedules, allows you to set up shifts, manage time-off requests, confirm availability, and send schedules and staff alerts all with one cloud-based tool.
Time-saving
Global access
Automated alerts
Easy use
Leverage High Volume Calls, Centralize and Scale Your Restaurant: LINGA Call Center
The perfect call center application for accepting and routing orders from a single location. Linga Call Center provides you with the tools to manage a large volume of customer engagements easily.
Easy setup & maintenance
High volume capacity
Smart routing
Analytics & reports on calling patterns
Full integration with loyalty programs
24/7 support
Organize Your Kitchen & Reduce Mistakes: LINGA Kitchen Display System (KDS)
A kitchen display system can simplify order management for a restaurant. Whether you're looking to send orders faster, improve communication, measure speed, and reduce mistakes, Linga KDS is the right solution for you.
Kitchen command center
Smart display technology
Faster service
Analytics & reports on cooking time
Increase Production, Reduce Overhead: LINGA C-Kitchen
Growing your business requires automation. LINGA C-Kitchen, or cloud kitchen, software helps businesses get more things done with fewer resources and provides high-quality food&service while reducing the overall cost for operators.
Central reporting
Consolidated data
Easy management
Smart & organized inventory system
Large scale food production
Manage Your Restaurant with SMS Text Alerts: LINGA Text Alerts
Updating your staff has never been easier. LINGA Text Alerts helps you to keep your entire team on the same page with quick alerts and automated notifications sent to their mobile devices.
Staff notifications
Reporting alerts
Last-Minute updates
Are you ready to enjoy the benefits of LINGA rOS®?
? Create New Revenue Streams
? Make Better Business Decisions
? Increase Profits
? Provide the Best Customer Experience
? Automate Time-Consuming Tasks
? Improve Employer Experience