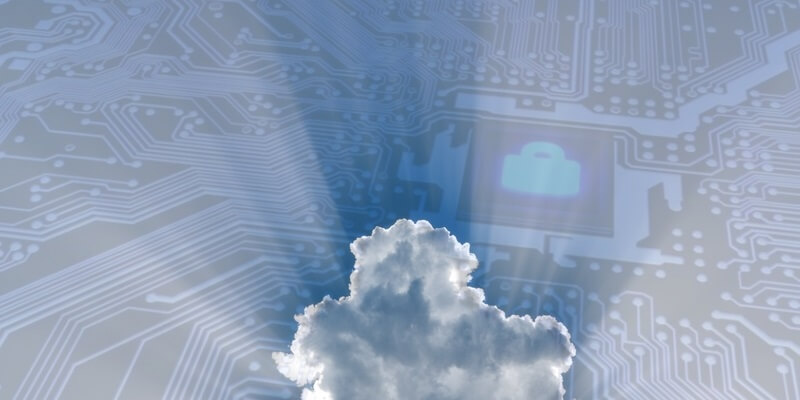 In a standard POS system, users or restaurant merchants have devices for taking orders and processing payments. Many times, the terminals you see are large, bulky and on the counter, host stand or bar top. Terminals are then connected to their POS server, typically a big computer sitting in a backroom somewhere.
The "Cloud" in cloud POS means the system doesn't need a server and moves traffic flow to someone else's data center. Typically, the network is wireless, so there isn't a need to connect everything with wires. That's not all that's different. Larger operations had expensive data centers with servers and networking gear at headquarters. These were used to run test environments and backend reporting and analytics. They're no longer necessary either, replaced by the provider's data center in the cloud. And the amount of space that will take up in your restaurant is, none.
Do Cloud POS Systems Live up to the Hype?
It's always possible that trend followers are driving interest in cloud-based POS. It's more likely, however, that cloud-based solutions provide tangible advantages in cost, simplicity, flexibility and function.
Price
Cloud POS has made acquiring a POS a new experience for business owners. In the past, they received their hardware upfront, then licensed the software. Afterward, they would pay per-terminal fees and support/maintenance contract fees. With cloud POS, restaurant owners pay a monthly fee to access the software. Cloud POS often offers a lower acquisition and cost model because it doesn't require a costly, upfront hardware purchase. Some are also arranging their fee structure to avoid additional fees for connecting to third-party services. When the merchant includes hardware in their rental agreement, it gets replaced every few years and is included in the monthly cost.
Ease of Use
The confusion that comes with in-store servers, computer networks, time-consuming setup and maintenance is non-existent with cloud POS. All that is needed is a quick app download. It communicates directly with the cloud, and the store can start taking orders. Updates are pushed to devices from the cloud just like with smartphones.
Other Cloud POS System Considerations
-Many business owners have invested a great deal on their current system and hardware. They may not be ready to dump it all for a new system. The good news is that it may be possible to connect existing devices to the provider's, via middleware.
-Look for cloud POS solutions that work even when the internet shuts down. Some systems have components that are useless if the internet goes down. This requires a system that is built on apps running on local devices that back up data to one another, regardless of internet availability. Once connectivity is restored, the devices communicate with the cloud to re-sync.
-Make sure the cloud POS system you are considering has scalable features and enterprise-ready functions.
-Demand a cloud POS that offers real-time reporting and business analytics and insights, actionable alerts and the ability for managers to act on the information from his smartphone.