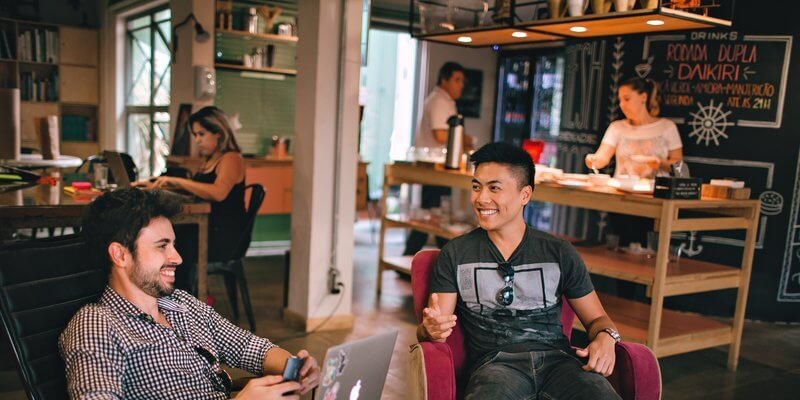 The best service in restaurants typically comes from the server who has been there the longest, or the chef that was there from the start. It's no secret that the toughest hurdle for small business owners is finding and hiring quality staff members to work in their restaurants long term, based on a new quarterly report from Wells Fargo and Gallup. This commonly reported issue restaurants deal with has doubled in five years, blasting itself up as the top issue for small business owners. Once you factor in the dry labor market, it's easy to see why it's making it difficult for all companies—big or small—to retain staff and keep positions filled. So how does Technology play into all of this?
The Difference Matters
The generational difference between folks described as Millennials and those we call Baby Boomer/Gen Xers can be described as such: Millennials were born into the digital world, while Baby Boomers are digital pilgrims that have just arrived and are assimilating to this new land of touchscreens and instant messengers. While some may view Millennials as the more tech-savvy of the groups, the reality is that they are simply more tech -dependent. They rely on easy-to-use ordering platforms, drag-and-drop menu selections and instant messaging not only because it's easier but also because it's their way of life. This truth bomb is a further confirmation that restaurants and their owners/ managers need to make these digital advances for their own well-being. Let's face the facts: your employees aren't Baby Boomers and when you ask adults 18-34 if restaurant technology increases overall convenience, 70% will say yes.
Should you Jump on the Technology Train?
Restaurants have many options to make themselves attractive to both younger staff and younger guests. The fastest growing segment is the cloud-based POS system that places all required needs for restaurant operation under one roof. This seems to be the choice that makes it easier for owners, front of house staff, kitchen staff, and customers. For servers this means orders can be taken from an iPhone or Android device and sent directly to the kitchen, without wasting paper, pens or any other resource. For owners and customers, a bond is easier to maintain due to automated customer loyalty programs which help generate more frequent visits. Restaurants can also offer customers ways to purchase food online and have it delivered to their home with apps like UberEats, BiteSquad, and others. Full integrations with those and other ordering apps are available from select POS providers, make sure to ask before singing up.
Kitchen staff love technology too, as they love to have an automated inventory tracking system to help them keep ingredients in stock, with automated alerts when supplies are low. Owners benefit as well as they can track the cost of each ingredient and maintain food costs low. By keeping a closer eye on how the recipes are made, with the help of technology, losses can be avoided, and gains can be maximized. Also, with a kitchen order display setup, orders can be displayed on a screen with real-time data for your kitchen staff you can ditch that old kitchen printer that loves to double print orders during rush hour. The bottom line is that the technology is available, not just for large franchises, it is now at any restaurant owners reach.
The Bottom Line
This means from the technology restaurants use to manage their business to the tech they leverage to market their restaurants; both your current employee pool and your current/future consumers want you to embrace it. Whether you use your investment in technology to attract higher-quality employees or to gain more guests via your digital presence, these improvements are necessary. If you aren't opening your arms to technology, you may be closing your arms to great employees and future guests.