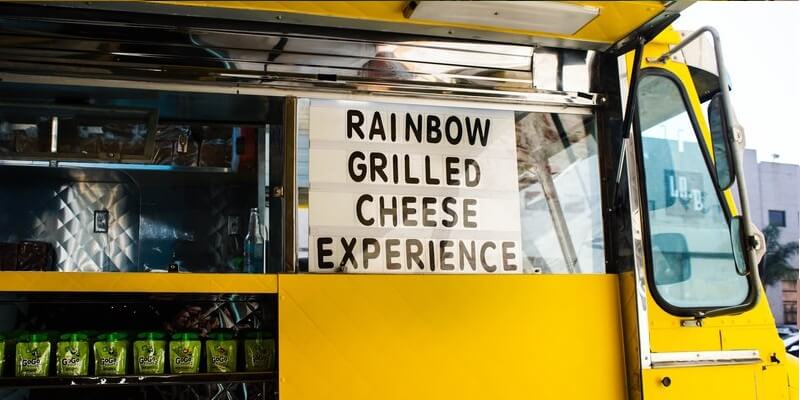 It's a decision every food truck owner must face, especially when business is doing well and calls for you to expand into a restaurant start becoming louder.
The leap from a food truck to a brick-and-mortar restaurant is a risky endeavor that most food truck owners never make. Those that do, however, need to make sure they ask themselves three important questions.
Are you financially prepared?
Do you have the technology to grow?
Can you build the right team?

Question 1: Are you financially prepared?
When it comes to nearly any industry, cash is king. This is very true for restaurants, food and beverage establishments, bars and others, when positive cash flow can be obtained in a consistent manner, it's like finding the golden ticket.
Follow up Question: What does – consistent positive cash flow- mean?
It refers to the net amount of cash a food truck makes at any given time. The goal is to reach a cash flow that becomes a steady figure, that can be tracked and forecasted. It's key to remain observant of cash flow patterns at all times, to avoid a crisis.
There are a few ways you can help your business reach this elite cash flow level. The first is to stay clear of any unnecessary debt. Debt is kryptonite to positive cash flow as owners find themselves constantly paying notes down due to interest rates. More importantly, owners must monitor labor and food costs until they are able to keep them under 60 percent of total prime costs. Inventory tracking, ingredient tracking, and kitchen management tools exist today that can make a huge difference, but more on that later.
Question 2: Do you have the technology to grow?
Invest in a POS system, preferably a cloud-based system, with advanced reporting tools to make sure you're keeping track of numbers and how things are operating. Checking incoming and outgoing cash flows in real-time offers a quick snapshot of a business's financial health. From the front of house, all the way to the kitchen staff in the back, costs can be tracked and savings can be reaped even in the most frugal restaurants and kitchens. Centralized ordering of supplies as well as ingredients can create considerable savings for franchises, or multi-location business owners.
From sales and accounting tools to online ordering and employee monitoring apps, several choices can help effectively and efficiently oversee operations from a dashboard even when management is not around. Best of all, staff members love it too! When servers can enter orders fast and print up checks even quicker, they deal with less stress (which is always a good thing). This reasonably-priced investment is critical for operations to grow from a food truck to a full restaurant. Make sure you compare and find the best solution for you, free trials and demonstrations help with the decision-making process as well.
Question 3: Can you build the right team?
Food truck owners know that they are only as strong as their team members. As the business grows and takes on new responsibilities, it's necessary to build the right group of people that will help you take this step forward. The first step is finding people who are dependable, passionate and friendly. Don't rush the selection process as the chosen group will make or break the success of the new establishment. Train them in how to do their jobs and provide them with every tool and resource they may need to execute it. As an interesting side note, a recent study has shown that restaurants using newer technology attracted younger staff and guests.
The ultimate way of making sure the group is ready is to host a family and friends, soft opening event. Have your staff members invite a friend or family member to come in and enjoy a meal on the house. This can help smooth out any gaps in communication or training before opening the doors to the public.
Is it the Right Time to Grow your Food Truck into a Restaurant?
While there may never be such a thing as "the perfect timing" when it comes to brick-and-mortar restaurant expansion, there are many things you can do to prepare. However, if the answer is "yes" to having the cash flow, the technology and the right group, then launching a successful restaurant should be the next move.