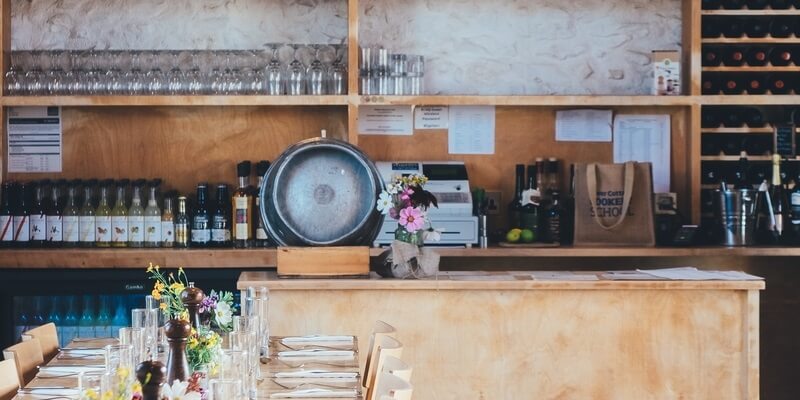 Buying and maintaining restaurant equipment is one of the biggest contributors to the overheads involved in running a restaurant. The average cost of kitting out a restaurant with necessary equipment is around $200,000, an outlay that can leave newer restaurant owners with very little capital left for other necessary expenses like staff and marketing.
For the majority of restaurant owners, leasing some of their equipment is the answer to reducing this initial outlay. Leasing allows restaurants pay for equipment in monthly instalments, preserving cash flow and allowing for further investment into attracting and retaining customers. Unless investment is minimal, you don't want to be leasing everything in your restaurant.
Certain equipment financing options are better for particular circumstances and a combination of leasing and outright purchases will save you the most amount of money in the long run. To navigate these financial decisions, here are some of the most important questions to ask yourself in determining when a situation calls for an outright purchase or a lease.
What Outlays can you Afford?
The restaurant equipment industry is a competitive one. You do not want financial constraints to force you to cut corners. If the money required to purchase a piece of equipment compromises the quality in other areas of your restaurant, then you may have little option but to lease. This is a problem that a lot of new restaurant owners face. Your restaurant is not going to grow unless your first few customers are raving about it. Leasing your more expensive equipment may be the only way to ensure that this level of quality service is delivered consistently.
If you are more established and have are confident enough in your expected revenue to take one time hit your to cash flow, purchasing usually works out as cheaper overall than leasing. This will allow you to maximise your profitability in the long term.
How Frequently does Equipment Need to be Updated?
Different types of restaurant equipment will have a different life span. Dining furniture, for example, can be used in your restaurant for years. More technologically based equipment, such as point-of-service systems and digital inventory tracking are likely going to need to be updated more regularly due to the rapid rate of innovation in these areas and their increased importance to the success of your restaurant.
Given that leasing only sees you paying for items for only as long as you own them, it is often the most cost effective option for equipment that requires regular updating. The usable lifespan for certain types of equipment will vary from restaurant to restaurant. A coffee machine, for example, will see more use and therefore require replacing more quickly in a café than at a burger joint.
You don't want to be that owner who leases something for decades on end, the hit to your profit after hundreds of months can really add up.
Restaurant Equipment: How Important is it?
Owning equipment costs the same regardless of the value you derive out of it. You should consider potential purchases in terms of risk. Misinformed purchases can see you left with an expensive dust collector, however if you know that you will get good long-term use out of your purchase, this will almost always work out as the cheapest form of financing. Therefore, if a piece of equipment is central to your business, such as a broiler to a steakhouse, the risk involved in making a purchase is much lower.
The flexibility of a short-term lease agreement can be leveraged if you want to buy equipment with the purpose of expanding your restaurant's offerings. Let's say that you currently operate during lunch and dinner hours, but you want to start opening earlier to sell commuters coffee and breakfast. You may well need a new coffee machine to compete with cafes and kiosks. Leasing will give you access to a new coffee machine on a short-term basis for a fraction of the cost of purchasing. This will allow you to test the market without making a huge financial commitment.
If the market is there, then you can purchase the coffee machine outright, safe in the knowledge that the decision is justified. If the experiment fails, then you simply end your lease and stop paying for something that returns you little value.
What is Your Exit Plan?
The main benefit of purchasing over leasing is the obvious one: you own your assets.
Ownership of assets increases the overall value of your restaurant and makes it far more attractive to potential buyers. An exception to this is if a lot of owned equipment has fallen into a state that it requires replacing.
If the majority of equipment in your restaurant is leased, then fixed operating costs are going to be higher. This could put buyers off.
That being said, if you are more interested in growing your restaurant further, perhaps into multiple locations, then the maintenance of cash flow and the flexibility that leasing provides may make it a better option than outright purchasing.