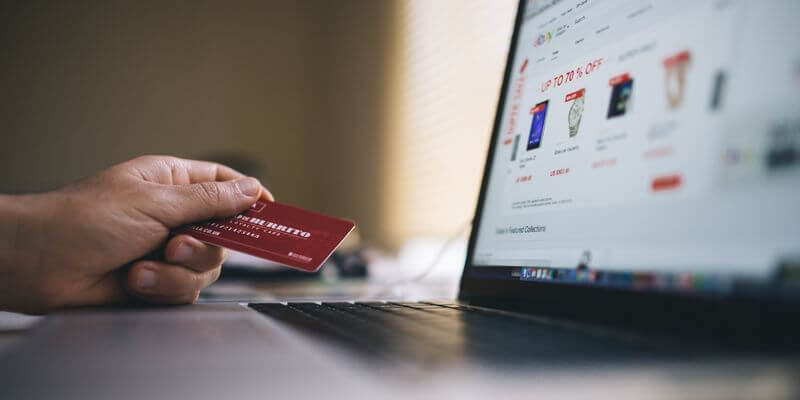 If you're not offering online ordering, you are missing out on one of the biggest trends for restaurants. It attracts new customers, increases repeat business and increases average ticket prices.
The advantages are plentiful. Cornell University researchers studied restaurants that offered online ordering and those that didn't, and they concluded online ordering resulted in a 42% increase in takeout orders. Those restaurants offering delivery services saw a 28% increase in orders when online ordering was available.
However, if your current POS system can't handle online orders or give you the ability to make instant changes in your offerings or pricing, you are at a distinct disadvantage to your competitors.
Higher Average Tickets
Online orders frequently come with bigger ticket prices. Customers tend to spend more time browsing a menu online than they do when on site. Online ordering creates multiple upselling opportunities because of the way menus are structured.
In the Cornell study, the average ticket price for online orders was 30% higher.
When it comes to QSR online ordering, restaurants are seeing similar results. Taco Bell also reports a 30% higher average order for mobile orders compared to in-store customers.
Online Ordering Drives Repeat Business and New Business
Offering online ordering for restaurants with a robust online ordering system show a marked increase in repeat customers. Nearly two-thirds of customers placing online orders visit more frequently.
Online ordering can open up your business to new customers and impulse buyers. Working with your marketing efforts, you can funnel customers from your digital marketing or social media directly to your order pages.
Offering incentives or loyalty programs can bring in repeat business and generate buzz.
Serving Digital Natives
Younger customers, especially Millennials, have grown up as digital natives. They are used to doing everything online rather than calling. Making it simple for younger consumers to order on their mobile phones can attract new customers. Having online ordering may be the deciding factor in which restaurant they frequent.
As many as 79% of 18-34-year-olds report ordering takeout online.
Online Ordering For Restaurants Is Exploding
Online orders have more than tripled over the past five years. For the first time last year, the number of online orders for restaurants exceeded the number of orders called in.
By 2020, mobile QSR online ordering is expected to account for nearly 11% of total industry sales. That's why franchises like Chipotle, McDonald's, Starbucks, Domino's, Chick-fil-A, Dunkin Donuts, and Taco Bell have all jumped in. Already 20% of Starbucks sales come from mobile orders.
Customers say they value the ease-of-use, ability to customize orders, accuracy, and convenience of online ordering. They order more, spend more, and return more often.
What To Look For In Online Ordering POS Systems
Managing your online ordering options can be complex and time consuming without the right POS system for restaurant online ordering or QSR online ordering. You want a system that integrates online ordering natively into its DNA rather than working with third-party systems.
Make sure your POS system allows for instant menu changes, pricing changes, or branding changes that can quickly update your website or app with having to re-key information. Detailed reporting will allow you to analyze which items sell better than others, track item costs, and manage your ROI down to the ingredient level. Your online ordering system POS should allow you to examine the impact of changing suppliers or costs on every ingredient that goes into making every menu item.
In addition, you also want a system that can handle loyalty systems, discount codes, and specials.