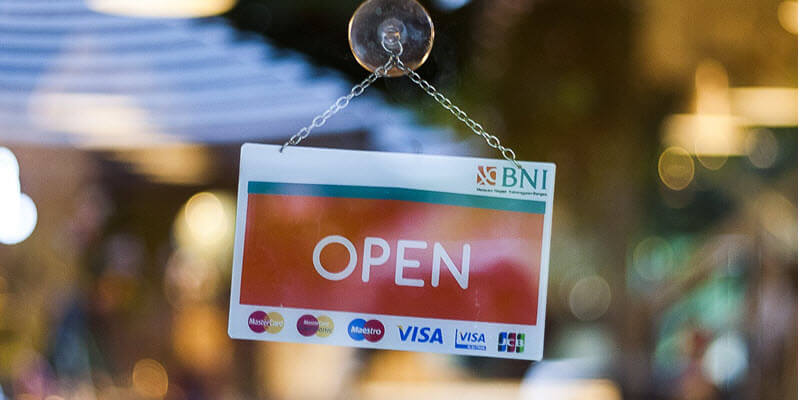 Restaurants continue to be one of the hottest startup markets, with new concepts launched daily. However, looking for the right financing to establish a restaurant business can be a big hurdle for many. That is why you need to know about the several restaurant loans for you to consider as a supplement to your personal equity, angel and crowd funding, or venture capital financing.
Working Capital Loans
A working capital loan is one of the go-to options for restaurant owners who want to cover their payable business expenses. This loan is not intended to buy long-term assets, but it is just a short-term option to cover temporary needs.
A working capital loan is an ideal loan type for seasonal expenses, launching a marketing campaign, or maintaining cash flow during turbulent times. Other uses of a working capital loan include taking advantage of a bulk supply opportunity, extra inventory stock, help with equipment purchasing or adding a new license. How much you can secure depends on your financial status and the lender you work with. Banks and traditional financing sources offer them, and new sources like OnDeck.
Small Business Administration Loans
The US Small Business Administration is one of the most common sources of new business loans, with the ability to guarantee up to $23 billion in loans annually. The SBA can guarantee the repayment of the loans, thus removing risk for lenders and driving more access to capital.
The SBA 7(a) loan program is the most popular and can provide funds up to $350k if you qualify. Requirements include demonstrated need, initial use of alternative funding sources including personal assets, and a sound business plan. This loan type can cover funding for working capital, real estate, furniture, inventory, and even some debt restructuring.
Another type of loan from SBA is the CDC/504 loan. Although it is not as popular as the 7(a) loans, the CDC/504 loan is still an excellent option for restaurant owners. This loan is for buying of fixed assets such as equipment and real estate, but can also be used for renovations and expansions, allowing you to scale your business.
Lines of Credit
A line of credit can be a terrific financing tool for restaurants because they are so flexible. You can typically get fast approval, and you are free to use the line of credit when it fits your cash flow need. You only pay interested on what you withdraw from it.
Lines of credit loan do not have strict credit requirements but can be a bit more expensive than some other financing. They can really help with the ups and downs of business, adjust to staffing needs, and unexpected equipment replacement needs.  Lines of Credit can ensure you are consistently working at full strength. Investopedia has more detail on Lines of Credit, and how they compare to other funding options.
If you have questions about securing Lines of Credit, you can contact the Ashe Morgan firm, a sponsor for this article.
Rollover for Business Startups (ROBS) Financing
The ROBS financing approach allows you to leverage funds invested in your 401(k) or IRA, to help fund your businesses without paying withdrawal penalties or taxes on it. It can be used to fund a new franchise business or acquire an existing one. A Rollover for Business Startups is dependent on your personal financial status and there are risks you need to consider. ROBS have been popular tools for restaurant financing, but you should consult a financing professional to determine if it's right for you. For more information on ROBS, you can visit Fit Small Business or read these 6 Questions.
Equipment Loans & Leasing
Equipment for your restaurant business can be costly. A modest pizza oven, walk-in freezer, and commercial dishwasher adds up to big dollars quickly. Fortunately, restaurant equipment leasing can be secured quickly and is often the most economical approach to purchasing equipment.
You can typically lease a full set of kitchen equipment for a fraction of the retail cost. With a good firm, leasing equipment can make it easier or less expensive to upgrade or get repairs.
For Point of Sale and hardware leasing options, the LINGA POS team can assist restaurant owners with options to get them up and running quickly.
Takeaway
Loans and leasing are just two of the financing options for your restaurant, but whatever your method, it's best to start with a solid business, operating and marketing plan, including a careful review of all one-time and ongoing costs. For more discussion around planning for your new restaurant, check out these resources:
The Simple Dollar – Opening a Restaurant
The Balance – Restaurant Financing
Amex – Funding a Restaurant
Check-out: Try LINGA Financing