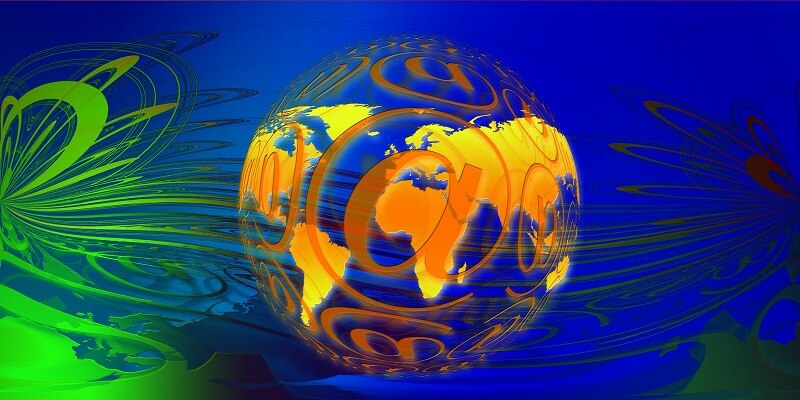 Having good marketing for your restaurant, does not mean just posting on Facebook once a week and that it. It's about sparking interest though various different platforms at all times. Your goal should be to reach as many people as possible with the right message. There have been many restaurants that have boosted their revenue through effective email marketing strategies. Think about it, most people sit in front of their inbox all day, especially if they are at work. They also may have their email plugged into their mobile device, so they don't miss anything important on the go. According to Statista, email users are expected to grow to 2.9 billion in 2019. That's a huge audience of people! Email is one of the most powerful tools a restaurant. It's affordable and it's the quickest way to reach people who want to hear from you. Get tips on how to perfect your restaurant's email marketing below:
Pick the Right Software
This is the first step to having effective email marketing. If you choose the wrong one, you could be wasting money and not getting to your audience properly. For example, you don't want all of your emails going to spam, and not being able to track things like open rates and click through rates. Some great email marketing companies would be Constant Contact, Mailchimp, and Campaign Monitor. You can even send out emails for free with some providers as long as your email address list is under a certain amount. You can even test each of these services, and easily find the one that has the features that work well with your goals.
Create the Right Messages
Most email marketing providers will provide you with some basic templates to get you started. If you have email design or coding skills, you are already ahead of the game. However, templates within a provider's backend are usually well-tested for optimal results. You want to ensure you message also formatted properly for mobile devices. These days, more email opens happen on mobile devices because they are just a notification away.
Once you have made or chosen your email template, you will want to begin designing the content of your initial email depending on the segmented list you decide to send the email out to. It's a good idea to do your research and avoid using words or phrases that trigger emails being sent to spam. If you are encouraging people to sign up, then you might want to start with a thank you email. Content marketing is as crucial as the process of getting your brand out there. Badly written content will make or break your business. If it's about an event or you are prospecting, you can make an email about your restaurant.
Build and Segment Your Lists
You can't send emails to people if you don't have their email address. Sorry but it's just not possible. There are various ways you can collect customers email addresses without buying them. Remember, if customers give you their email address they want to hear from you about something. First take online ordering systems and how they usually make you input your email address to input an order or sign up for an account. Don't they usually send you a follow up e-mail confirming your order after you have made a transaction? They also allow you to opt into receiving more of their marketing emails. Be sure your email opt in feature is at least at the top and bottom of your online ordering system or website. You can also collect emails in your restaurant just like do in retail stores. How many times have you purchased something, and the cashier asked for your zip code an email? Depending on the scenario, you will want to segment your list and send out customized lists based on that segmentation. If a person subscribes online you might want to send a different message than to people who gave you their email in your restaurant.
Decide on How Much You Want to Spend
If you're on a tight budget, don't worry because email marketing is one of the most affordable options out there. The cost of email marketing depends on the service you use, how many email addresses you are using, and how often you decide to send emails. You can start with a monthly email to keep costs down, and then add more as you go. However, you should never send too many emails or it could annoy your audience.
Always be Planning Ahead
It's easy to get caught up in your restaurant during high-volume times. Most providers allow you to schedule e-mails ahead of time. You can make full e-mail drip campaigns that go out for an entire year or more all within one afternoon of planning and composing. Use your slower times to set your campaigns up if you're a smaller restaurant, and if you're doing this on your own. If you are inconsistent in your marketing, it will come across as unprofessional and more people will unsubscribe from your emails. You also don't want to send out the same message over and over again. You can plan your campaign around the different seasons and upcoming changes you are making in your restaurant.
Conclusion
Don't be afraid to have fun with email marketing. You should test it over and over again to your own inbox to ensure your messages are going out properly. There have been restaurants that have increased their customer loyalty and improved their overall profitability through email marketing. Easily grow your restaurant with a new email marketing program.