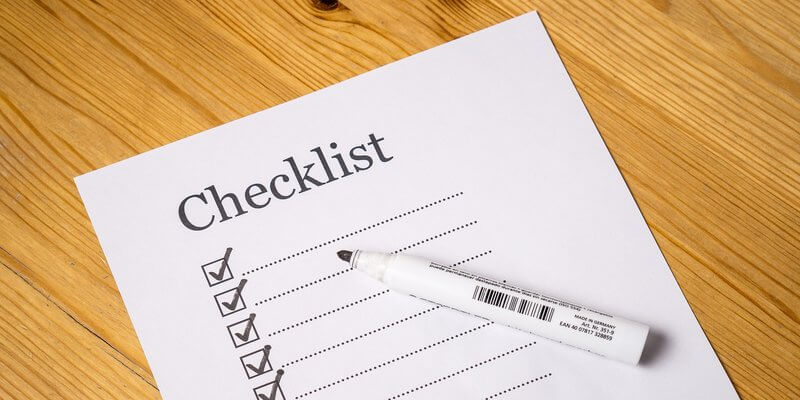 Got a lot of empty tables but you offer top quality food and service? You are in the right place if you are looking to attract more customers to your restaurant. Restaurant marketing has changed tremendously over the years, especially in the digital sector. Successful marketing for your restaurant involves marketing tactics inside and outside the restaurant.
Can you check all ten boxes from our marketing list below?
? Website
In today's digital world, people often find the restaurant they want to go to by visiting the website first. A good website gives hours of operation, directions, menu costs, and customer testimonials. Potential customers want the ability to see what's on the menu, and also get a glimpse inside the restaurant to see if they would enjoy the atmosphere of the restaurant. It's also not a good to run much online advertising if you don't have a website, because you don't have a place to direct a person to after they click on the ad.
? Social Media
According to the Indexer team, Social media marketing is great for restaurants because it offers numerous avenues to promote different aspects of the restaurant. You can advertise on Facebook, Instagram, and Twitter with ease to bring thousands of people to your website and restaurant. With Facebook, you can promote exclusive offers, contests, and events, all at little to no costs. Instagram is great for showcasing photos of menu items and using hashtags so your restaurant is searchable. Since Twitter has short character limits, it's a good idea to emphasize links to your website or menu.
? SEM/SEO
Want your customer's to find your website when they Google your name? Then search engine marketing and search engine optimization are very important for your restaurant. Search engine marketing means running pay-per-click ads on Google or other search engines. The ads show up at the top and bottom of the search results page. Search engine optimization is getting your website to show on the top of the organic search results page. The organic search results are right below the first three or four paid ads. Having superior SEO ranking takes time, because you are building up trust with the search engine. It's a good idea to start SEO San Diego as soon as you can.
? Online Ordering
Having online ordering is a cost-effective way to reach a larger audience. Today's POS technology offers online ordering functionality that you can tie directly with your website. Having an online ordering system will increase your overall website traffic, without a doubt. Online ordering comes with spaces for writing messages and a phone contact. Additionally, having a well-structured website may entice the user to explore other areas about your restaurant.
? E-mail marketing
E-mail marketing is a great tool to build and sustain customer loyalty. Sending out emails constantly puts your restaurant or brand in front of the customers, even if it's just a quick open and close of the email. If you are on a budget, there are a few email marketing providers that let you send thousands of emails with little to no charge. For example, Constant Contact allows you to send unlimited emails for only $20/month. Most restaurants spend a great deal of their marketing budget on email efforts because of the volume of exposure.
? Traditional Advertising
Newspapers, magazines, and TV commercials aren't dead yet, and it's important to hit your potential customer at every angle. Events at your restaurant are a great thing to share through traditional advertising. Holding events that benefit the local area are a great thing to promote on TV and print. They show your restaurant benefiting society, which ultimately puts trust in in local resident's minds.
? Menu
Your menu is what people see right before they decide to eat at your restaurant. The menu is an essential part of your restaurant, and it's important that it is professionally done. A professionally done menu doesn't just have ingredients listed next to menu items, but also sections that feature upcoming events and special offers. For in house, takeout, and delivery it's important your contact information is on the menu. Takeout and delivery menus also are great for direct mail marketing efforts.
? Uniforms
It's important for your restaurant to have uniforms for your staff. Whether your restaurant is fine dining or fast food, it's important that your guests can tell the difference between staff and other guests. Staff uniforms can be a great marketing initiative if they are made properly. It's a good idea to ensure the uniform has your restaurant branding information, and that they are kept clean at all times. A good uniform lets people put a face to your restaurant's name.
? Package Design
The popularity of delivery and takeout is growing, and it's only right that package designs grow as well. Even though most restaurant packaging is thrown out after consumption, it still is a form of communication between the restaurant and its customer. Your delivery or takeout package says a lot about your restaurant. Your packaging should be durable and have a clear representation of your restaurant's branding information.
? Events
Events are always a great way to bring in more customers and expand your marketing efforts. You can have events for holidays, tastings, or local charities. Try doing an event at least once a month and mix it up for different demographics in your local neighborhood. After any of your events, you will want to send out press releases to local news outlets too add more exposure to your marketing efforts.