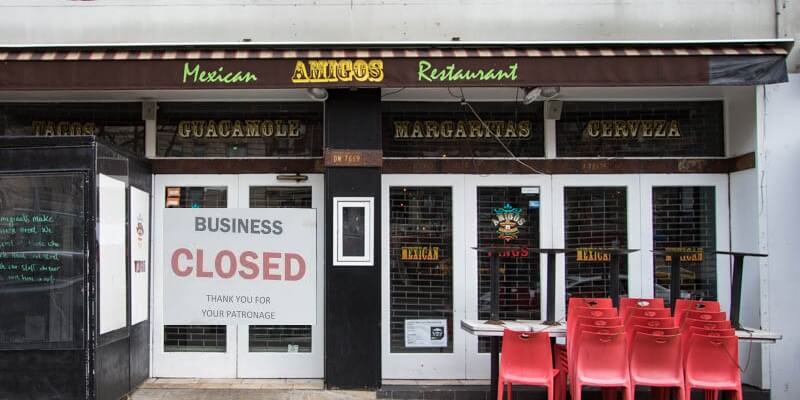 Restaurant success is elusive, and the restaurant industry is enormous, with over 1 million restaurants and bars across the country. According to recent numbers from the National Restaurant Association, they are bringing nearly 800 billion in sales a year. But opening a new restaurant, however, is more challenging than ever before. This is true especially for independent restaurants and small chains, but for those that make it past the first few years, the news is good.
Taking aside the fact that the restaurant industry has a high failure rate, knowing why it happens can help prospective owners avoid a similar fate. For instance, around 60 percent of new restaurants fail within the first twelve months. And nearly 80 percent completely collapse before their fifth anniversary.
Location, Location, Location
At times the issue is simply location — and the general lack of self-awareness that you have no business being in that location. This is a rookie mistake that is easy to avoid if you properly scout the area and investigate any known future plans for the area. Other location complications can be related to costs of running a business in a pricey area. Don't be shocked to find out that the hip new part of town with cool shops and lots of foot traffic also comes with a hefty price tag.
Technology or Tradition?
Does a restaurant owner really have to decide between one or the other? Probably not. This brings us to our next point, and an emerging business buzzkill, the fear of technology.
A restaurant that is not consistently evaluating new software and adapting to new service offerings will quickly become second choice to those that do. Services such as online ordering, digital menus, self-serve kiosks, SMS receipts and others are trending for a reason. If there is a way to save time, increase profitability, offer more value, build brand awareness, and increase efficiency, why wouldn't you take a moment to consider it? The most successful businesses are constantly looking for an edge and they are betting heavily on technology to be the difference in the years to come. In short, don't change the recipes but keep up with the times because your future set of regulars are counting on it!
Make Sure the Price is Right
You're paying more for ingredients, that's a fact. Recent studies show that almost 33 percent of your restaurants' costs go toward purchasing the actual food and beverages. Anyone in the industry will tell you that food costs aren't fixed and can make unpredictable changes. Passing the difference in price to your customers effectively is key for restaurant success.
Since early 2017, the food producer price index (PPI)—the change in food costs—accelerated by nearly 8 percent according to the February 2018 Credit report conducted by Suisse Equity Research. On top of that, there has been an uptick in consumer demand for healthier, organic, and local ingredients and the pressure on restaurants is more significant than ever before. Those premium dairy produce, and proteins are more expensive, and the extra costs add up quickly. It's important to evaluate pricing and reengineer your entire menu once or twice a year to maintain profitability. Services like the Instant Cash Rewards program from Linga, offer qualified candidates a menu profitability evaluation for free.
Restaurant Success vs. Restaurant Failure
The results are in, and research at Cornell University has identified plenty of other reasons why restaurants fail to hit homeruns. Apart from location, technology, and price, having nearby direct competitors can have a significant impact on restaurant success as well. Larger restaurants, especially chains owned by corporations, are usually open longer giving them a higher success rate than smaller restaurants. Additionally, restaurants that are able to identify trends and change rapidly to meet consumers' needs tend to have more success, as do those with solid management and accounting.
Bottom line, choose the right location, embrace technology, and regularly check your ingredient costs, starting with your most-used kitchen and bar ingredients, and update your menu costing to maintain profitability.