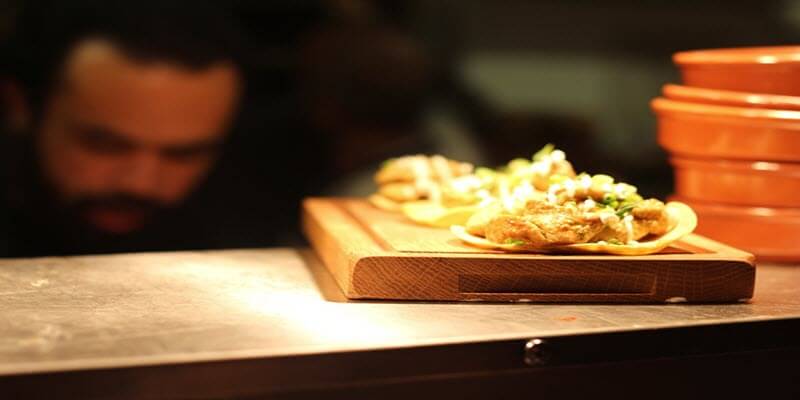 Tacos and burritos are inexpensive, portable and well-loved by just about everyone. If you are looking to start your own QSR, a taqueria may be the perfect fit for you. Here is a simple guide to opening a taqueria in your area.
A Quick Guide to Opening a Taqueria
1. Decide if you are going to serve authentic food or unique recipes. There are advantages for both options, but making the decision early in your opening process is critical as it shapes everything from naming your restaurant to its interior design. If you choose to specialize in traditional recipes, you will have an easier time marketing your restaurant and won't have to educate the customer about your food. On the other hand, updating and deviating from traditional recipes offers potential customers something which isn't available at other restaurants.
2. Find the location for your taqueria, but remember where you choose to set up shop is always a compromise. You need to rent a space which has a high level of foot traffic, but not all foot traffic is the same. You want people who are looking for an inexpensive, quick and casual lunch or dinner, so avoid commuter areas. In addition, your restaurant will need ample and preferably free parking. A location near other successful restaurant is a good usually ideal, but the rent and the competition will be higher than other areas.
3. Hire the key employees as soon as you can, even before you build out your location. Great employees are essential for running a successful restaurant since you can't do it all on your own. If you are not planning to lead the kitchen, you should hire your head cook first. As soon as you have this key employee on your payroll, you can start to develop your menu and host promotional events. Bring out your front-of-house staff early enough for training and helping out with the finishing touches of your restaurant.
4. Put the right systems in place. Poor planning and inefficient operations are major reasons why many restaurants fail. Create an employee handbook, checklists for opening and closing procedures and nail down your recipes. Make sure you have the right equipment in the kitchen as well as the in the front-of-house. Adding a quick-serve point of sale system can help your employees stay on top of orders and is essential for you and your management team to keep track of inventory, assess staff performances and simply bookkeeping. There are inexpensive tablet POS systems that come with online ordering, customer loyalty, and advanced analysis of sales performance.
5. Work out the kinks with a soft opening. Invite friends and family to a private function to get as much feedback as possible about your restaurant before opening to the public. Make sure to address any major issues before accepting paying guests. Once you are happy with how everything is coming out of the kitchen and the way your servers are performing, begin to promote your grand opening.
6. Schedule the grand opening and be sure to make it special. Invite important members of your community and to get local press and food bloggers to attend. You should set up a Facebook page for your taqueria early, and begin adding fans, promoting your launch. Let your customers get to know your culture and atmosphere with photos and thoughts about the upcoming grand opening.