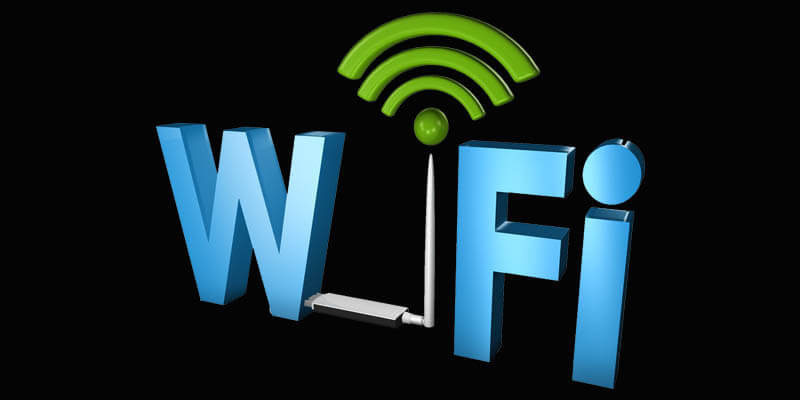 People don't just go a restaurant for the food, but also for the experience. Having a good quality experience means going above and beyond the interaction between the staff and customers. According to the National Restaurant Association's 2016, "Mapping the Technology Landscape" research, 68 percent of all restaurants currently offers Wi-Fi for customers. With that high of a percentage, if you don't have Wi-Fi you are not fulfilling your customer's expectations. People enjoy the idea of bringing their mobile or laptop device and searching the internet while they enjoy a meal. In today's age, there is not many people who even leave home without their mobile device. Having Wi-Fi at your restaurants shows that you care about your diners and their ability to stay digitally connected to the world around them. Your business itself can also improve by having free Wi-Fi. Here is why you need to implement free Wi-Fi in your restaurant as soon as possible, if you haven't already.
1. Keeps Customers Around Longer
Having free Wi-Fi allows customers to do more than just eat their meal or chat with companions. When someone can go to a restaurant and with the goal of also doing work, searching for their next vacation, other internet usage activity, they come with the intent to stay awhile. When customers stay longer they order more off your menu. If you encounter someone on a deadline, they will be happy to buy another drink or snack if it means they can stay longer and finish their work. There is proven research that more customer time at your restaurant means more business and a higher amount of sales.
2. Enhances Your Marketing Efforts
There are some great free Wi-Fi programs that allow you to push promotions and customer loyalty programs to your Wi-Fi network. Have you ever encountered a Wi-Fi service that made you sign in before you could use the network? This is another way to reach out and communicate with their customers if they opt in for communication from your restaurant. You can have a survey pop up when a customer first tries to sign up or when they shut down their device and you can offer them discounts for completing it. More people are checking their social media now than ever on-the go. You can also have people pot a picture and tag your restaurant in a post for a contest or weekly promotion you are trying to push on another platform. Who knows, you may not even have to put up a promotion for people to snap a picture or post a status update that they are eating at your restaurant.
3. Keeps You Competitive
As of 2017, free Wi-Fi is a rule in urban restaurants, and not an exception. You might think that people want to be 100 percent focused on their food when they come into a restaurant or they would just stay home and eat, but that's not the case. With this growing millennial demographic, the majority of people want to at least have access to check their social media. Offering free Wi-Fi is a great way to attract new customers. If you offer free Wi-Fi and your competitor down the street doesn't offer free Wi-Fi, then a potential customer is far more likely to come to your restaurant. Think about Starbucks. How many times have been asked to work at meet there to work on a project? They are known as one of the first chains to offer free Wi-Fi.
4. Gratify Your Current Loyal Customers
Your current loyal customers already love your restaurant because of your food choices or drink selections. They may even like how attentive your staff is. Implementing free Wi-Fi only adds to their experience and boosts how good they feel about your business. When you make your customers even happier, they are likely to branch out and try new menu items, bring friends, or refer friends through good word of mouth. Adding free Wi-Fi will make your restaurant look like it got an upgrade to your current customer base.
5. Learn More About Your customers
Having free Wi-Fi is a powerful tool to collect data on your customers. Personal or illegal data is never collected, but other valuable data about usage can give you powerful insight to increase sales. For example, you can collect things like how often they visit your restaurant to how long they use the Wi-Fi for. This can be great data to use to compare to your inventory and menu planning. When you have a huge spike in Wi-Fi users, you probably have a huge spike in customers. Compare what and how much they order to the amount of Wi-Fi they use.
Conclusion
It's all about what Wi-Fi strategy will work best for your business. If you a fine dining establishment, it might be best to promote usage on mobile devices so the table service is not ruined. When it comes to quick service or fast casual restaurant, the sky is the limit with what you can do with free Wi-Fi. It's more than likely you are already paying for Wi-Fi for your business. Why not easily expand it to your customers? Your customer will thank you and so will your profits.