waitlist
linga_kiosk
linga_inventery
kds
alerts
linga-go-logo
linga_olo
linga-pay
qr-pay-logo
marketing-logo
insights
schedules
linga_loyalty
cds
c-kitchen
call-cnt
caller-id
Pay-as-You-Go for the #1 Rated POS
NO UPFRONT COST
The most popular choice. Our Pay-As-You-Go plan requires no money to start and delivers every major feature and integration you need at a low, guaranteed monthly rate.
Our plan includes all hardware and accessories including tablets, printers, cash drawers, card readers, and more. Our support technicians are available around the clock for immediate support.
The complete system, with every feature already built-in. Includes online ordering, loyalty rewards, point-of-sale, inventory, scheduling, customer-facing display, and more.
Accept every payment type, including EMV chip cards, swipe cards, mobile payments, credit card processing, online ordering, payment gateway, and business funding.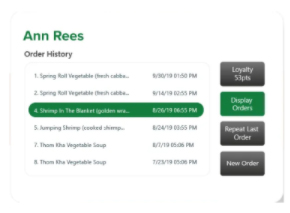 How does the Program work?
Follow our 5-stage process to operating a better and more efficient restaurant
Offline functionality. No internet, no WiFi, no problem.
Get Qualified
A restaurant expert will reach out to you and discuss your specific restaurant needs.
Loyalty Rewards
We set up a user-friendly and customizable loyalty reward program for your customers.
Merchant Fee Eliminated
Pricing adjustments are made to eliminate your out-of-pocket costs for card processing.
LINGA rOS Implementation
Our restaurant operating system includes online ordering, Inventory, Kiosk, and more.
Bumper to Bumper Support
Our support technicians are always available to assist, day or night, rain or shine.
Qualify Today
Upgrade to the #1 rated restaurant operating system with no upfront costs
Qualify Today
Upgrade to the #1 rated restaurant operating system with no upfront costs