waitlist
linga_kiosk
linga_inventery
kds
alerts
linga-go-logo
linga_olo
linga-pay
qr-pay-logo
marketing-logo
insights
schedules
linga_loyalty
cds
c-kitchen
call-cnt
caller-id
tip-card
Home / Cash Discount Program
Cash Discount Program
Eliminate your Credit Card
Processing Fees
Linga rOS® is a pioneering cloud-based POS, optimized to support both Cash
Discount and Zero-Fee programs, regardless of payment processor.
What is a Cash Discount Program?
A Cash Discount program is a way to offset some or all of your processor fees using a method that is automated by Linga rOS®, and compatible with guidelines from Visa, Mastercard, and processing regulations. By adding a small fee to all sales and providing discounts for those that choose to pay with cash, you can keep more of your sales revenue without raising prices.
You need to notify all customers of the program via simple signage, and Linga rOS® makes sure the receipt clearly identifies how much of a cash discount each customer receives.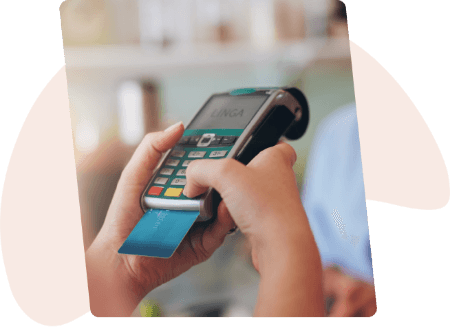 Keep More Revenue
Lower or Eliminate fees without raising prices. Keep more of your revenue.
Processor Agnostic
Linga rOS® is processor agnostic and can support daily or monthly discounting.
Seamless Experience
Seamless experience for customers and staff. No change to check out procedures.
Multi-Payment Support
Works for all payment types: Credit, debit, cash, gift cards, and more.
Receipt Notifications
Linga rOS® can automatically add "discount waived" to customers paying with credit.
How to implement Linga Cash Discount program:
Discuss your interest with your processor
Establish your pricing based on a reduced cost for cash customers.
We even have sign templates you can download.
Place signs near your front door letting customers know prices are based on the cash-discount price.
A simple setting in Linga rOS® Back Office adjusts the fees associated with non-cash vs cash purchases.
At check out, Linga rOS® prints a customer a receipt confirming that non-cash customers have waived their cash discount.
Linga rOS® supports a variety of processors, or we can recommend one that supports Cash Discount or Total-Fee Elimination programs, if those are right for your business.
Get Started Today
Upgrade to Linga rOS® and start offering cash
discount to your customers